Newly Single Kylie Jenner Has More In Common With Kim Kardashian Than Ever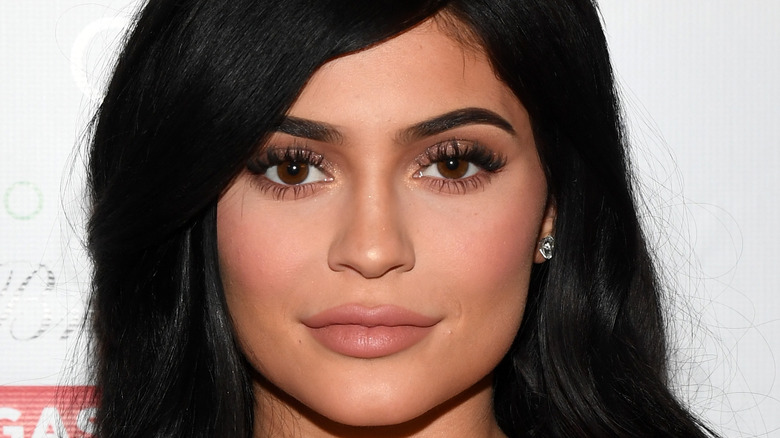 Ethan Miller/Getty Images
After Travis Scott's denial of cheating rumors late last year, Kylie Jenner and the "Sicko Mode" rapper are on a romantic hiatus once again. As a source informed People in January, the co-parents of Stormi and Aire Webster spent the holidays apart, with Jenner staying in Aspen with her family. Reportedly, the off-and-on couple are at very different places in their lives. "Kylie is very focused on her kids and her business. She is not a big partier. Travis is the opposite. He likes to party. They definitely have different focuses," the insider said, before adding that theirs has "never been an easy relationship."
Scott and Jenner, who began dating in 2017, split for the first time in 2019, only to reunite in May 2021. A source at the time told Entertainment Tonight, "They've been co-parenting so well together and have a lot of love for each other." However, as the insider noted to People more recently, there is a reason the couple has never cohabitated or married. "It's always been very up and down," they said.
Although the insider doesn't think this spells the end for Scott and Jenner's love story, one silver lining for her has been her and big sis Kim Kardashian's stronger relationship.
Kim Kardashian is Kylie Jenner's fave sister at the moment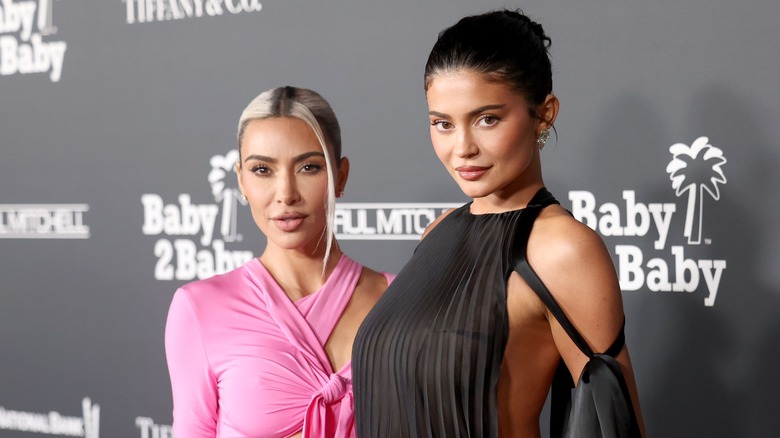 Phillip Faraone/Getty Images
Kylie Jenner gave Vanity Fair a sister review in an interview recently. According to the Kylie Cosmetics CEO, Kim Kardashian is her fave sis "right now," with Kylie reflecting on their many similar experiences as of late. "Kim has changed so much recently. We are very connected, she is always the first sister I call when I need something," the "The Kardashians" star shared. She then rattled off a litany of life lessons each sister has imparted to her. "Khloé taught me tenderness and the ability to forgive," Kylie offered, while the sis closest to her age, Kendall Jenner, taught her "the importance of friendship and unconditional love." Kourtney Kardashian imprinted upon her "the value of health and the need to not be superficial," while her current No. 1, Kim, exemplifies "strength." 
Kylie isn't the only one in her family to have given a public rundown of favorite family members. In 2016, Kendall listed on her (now-defunct) website which sister she prefers to match with certain activities. Kylie, Kendall wrote at the time (per People), is her go-to "sister to veg out with," while Kim was her favorite shopping partner. "She has the best taste," the then-18-year-old gushed. "I'd raid her closet any day." Meanwhile, Kendall agreed with Kylie that Kourtney inspires her "to eat healthier." As for Khloé, she is Kendall's fave "to party with," always reminding her to "be a little more wild!"