Who Is Matthew Davis' Wife, Kiley Casciano?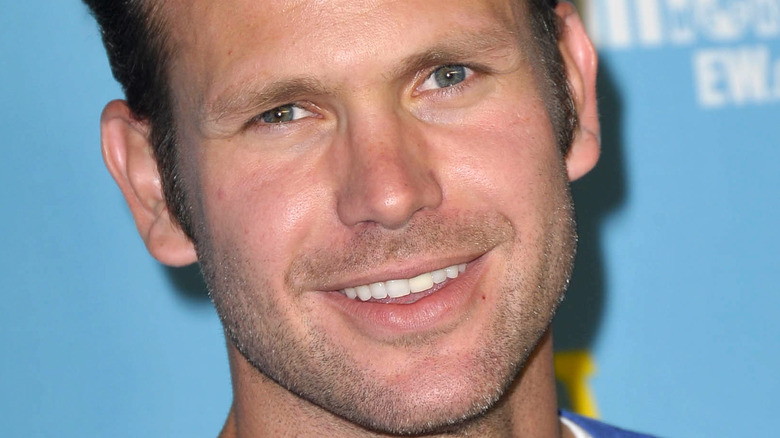 Albert L. Ortega/Getty Images
Correction 3/24/2023: A previous version of this article incorrectly stated Matthew Davis married Leelee Kimmel in 2008. Davis and Kimmel never married.
Actor Matthew Davis — who played Warner in "Legally Blonde" — had been in a few long-term relationships before he met his wife. He was briefly romantically linked to "Joan Of Arc" actor Leelee Kimmel in 2008. In 2016, he was engaged to former Miss Georgia Brittany Sharp. The two split sometime between 2017 and 2018, though. In 2017, the "The Vampire Diaries" actor admitted that he had a crush on one of his "Legally Blonde" co-stars. "I absolutely loved and adored Selma [Blair]," he told news.com.au. He mentioned that she was dating Jason Schwartzman at the time, and he got a little jealous of him. 
"She was the funniest person on set," he added. "I love a very dry, dark sense of humor, so she had me in stitches the whole time." Davis also sparked rumors that he had an attraction to some of his "The Vampire Diaries" co-stars as well. He reportedly said that he believed there was romantic tension between his character and Nina Dobrev's character, and he was open to admitting he had written fan fiction about being romantically involved with both Dobrev and Kat Graham's characters. Despite all this, it seems Davis has finally found love with his current wife, Kiley Casciano, who's also an actor.
Kiley Casciano is an actor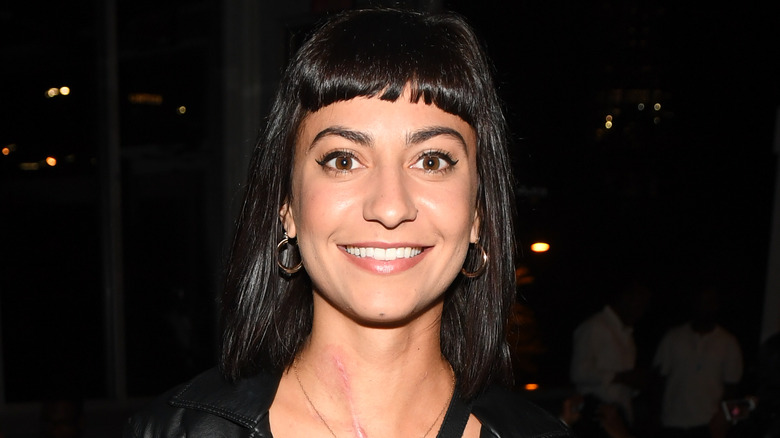 Paras Griffin/Getty Images
Matthew Davis is currently married to Kiley Casciano. The two reportedly got married just three hours after the "The Legacies" actor proposed. "When you ask your lover if they want to get married while shopping in the produce section of Erewhon, and 3 hours later you're married on Christmas Eve Eve," he wrote in the caption of a since-deleted Instagram post (via Us Weekly). "Thanks to Abbot Kinney [Boulevard] for the last minute provisions #AVeryMarriedChristmas."
Casciano is an actor herself. She's taken part in projects such as "Twisted House Sitter," "The Tomorrow War," and "Black Bird." She also had a small guest star role in "Ozark." The 30-year-old is an Atlanta, Georgia native, and she has three sisters and one brother. In 2017, Casciano was involved in a devastating car crash. "Her surgeon later told us that she was very lucky to survive at all," her brother Matt Casciano told WSB-TV. It was also revealed that she suffered a "mini-stroke" a little after the crash happened. "Luckily, Kiley has not lost any motor skills on the left side of her body, but may notice weaknesses there for the rest of her life," her brother added. It was reported that her boyfriend was driving the car, but it's not likely that she was with Davis as he was engaged to another woman at the time.
Matthew Davis and Kiley Casciano have two daughters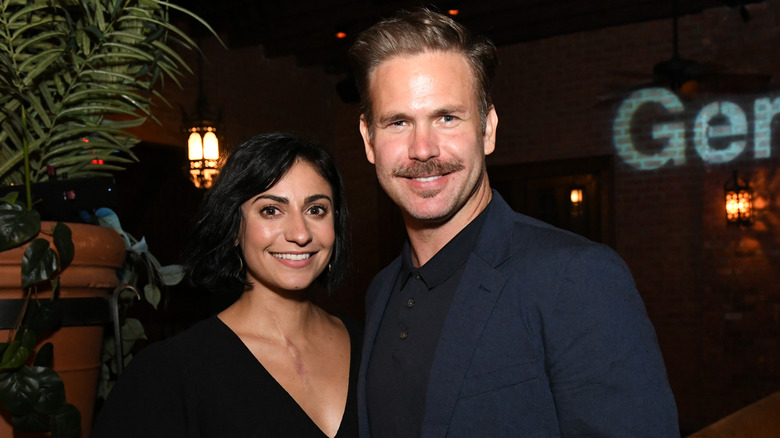 Craig Barritt/Getty Images
In 2020, it was announced that Matthew Davis and his wife Kiley Casciano welcomed their first child. "Ripley Nightingale Davis," Matthew wrote in a since-deleted tweet (via Us Weekly). "Born March 31st 9:51 p.m. 7lbs, blond hair, blue eyes, Mom's beautiful face. Thank you everyone for all your love and support." The Utah native most likely deleted his Twitter due to receiving backlash over his political views, which led to a feud with co-star Paul Wesley.
Then, in 2022, the couple welcomed a second baby girl. "Dorothy Lavender Davis – 01*24* 2022," Casciano captioned her since-deleted Instagram post, per People. "i love you @immatthewdavis." The "Legally Blonde" actor's wife seemed to clear her Instagram page after the new year before eventually making her account completely private. Although it looks like Matthew and Casciano like to be out of the spotlight when they're not working on their respective acting projects, the 44-year-old has been a good role model for younger "Legacies" actors, indicating that he's probably a good father to his daughters. 
"He's wonderful, and so talented," Jenny Boyd told Access Hollywood about working with her on-screen father. "Really supportive." She mentioned that he's been helpful due to his time starring in "The Vampire Diaries" and is used to the world. "It's been great," she added. "He's been a real guiding force for the whole cast."