Demi Lovato Reveals She Fractured Her Foot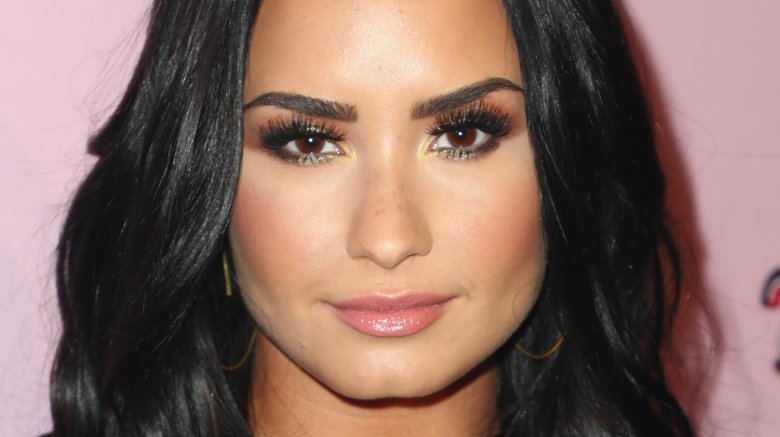 Getty Images
Poor Demi Lovato!
On Thursday, May 3, 2018, the "Sorry Not Sorry" singer took to Twitter to announce that she had fractured her foot.
"Guess who fractured her foot walking down the stairs in Bali," she wrote, along with a raised-hand emoji.
While Lovato did not reveal what brought her to Bali, she is currently preparing for the European leg of her Tell Me You Love Me tour. The first stop of the tour, which includes free group therapy sessions for fans, will take place in Belfast, U.K. on May 24. 
The 25-year-old musician was very active on social media earlier in the day on Thursday. Prior to her injury announcement, she had tweeted, "Can't sleep because I've been on the other side of the world all week. Help," along with a series of cryptic messages.
"F**k me over and you stop existing in my life," she wrote, adding, "Do me a favor, stop existing in my life and then stop trying to get attention by publicly shading me knowing the reaction you'll get from my fans."
While we're not sure what this means, the "Skyscraper" singer's recent social media spree — and the news of her foot fracture — came about at the same time it was announced she'll be featured on Christina Aguilera's upcoming album, Liberation. Set for release on June 15, 2018, the Voice alum's highly anticipated record will feature Lovato's vocals on a track titled "Fall in Line."
"Honored to be a part of such an amazing project #Liberation #FallInLine @xtina!!!" Lovato wrote on Instagram, captioning a snapshot of Aguilera. "Will always be a huge fan.. thank you again!!!! #dreamsdocometrue."
The former Disney star recently gushed about the "Accelerate" singer's major influence on her career. "I have always looked up to Christina," she said in Aguilera's June 2018 cover story for Billboard magazine. She added, "I remember being at her concert and singing facing the crowd instead of the stage, knowing that that was exactly what I wanted to do in life."
We certainly can't wait to hear their new song. But in the meantime, we're wishing Demi a speedy recovery!