R. Kelly's Sentence In Chicago Case Is Finally Clear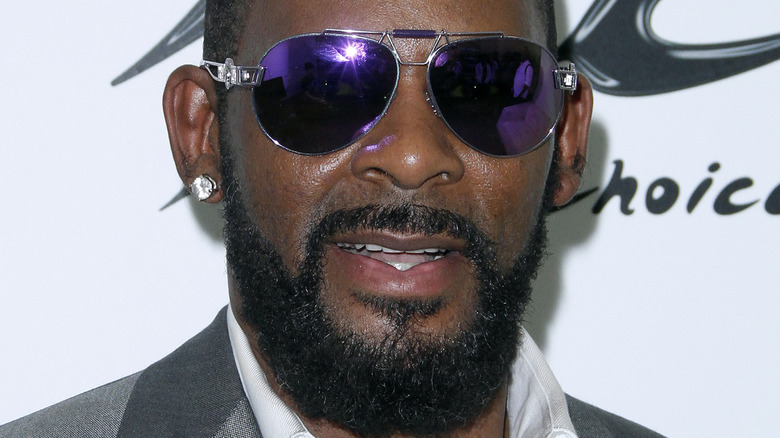 Donna Ward/Getty Images
The following article discusses a court case involving sexual violence.
After several traumatic years in court, R. Kelly — whose real name is Robert Sylvester Kelly — learned his fate. In September 2021, the "Ignition" singer was convicted on six counts, including three counts of child pornography and enticing minors. "First, he used the power of his celebrity to recruit vulnerable underage girls for the purpose of sexually abusing them," attorney Gloria Allred said at the time of his conviction, per CNN. The next year, in June 2022, Kelly was sentenced to 30 years in prison, and there were other outstanding cases against him.
The former Grammy winner appeared to catch a break on January 31, 2023, when prosecutors for Cook County in Illinois dropped their charges against the singer. "Sometimes justice is served even when there is no conviction," attorney Kim Foxx told reporters, per the New York Post. Foxx was satisfied with Kelly's federal conviction and decided to focus the county's efforts on "a significant number of cases and survivors" instead of seeking additional prison time for Kelly.
Even though the "Double Up" artist was able to avoid a trial for the Cook County charges, Kelly still had another federal court case in Chicago in addition to his previous 30-year sentence. "He is still fighting for his life. He is facing decades in prison," his lawyer, Jennifer Bonjean told TMZ on January 31. Weeks later, that federal case came to a close, and the singer faced additional prison time.
R. Kelly given more time behind bars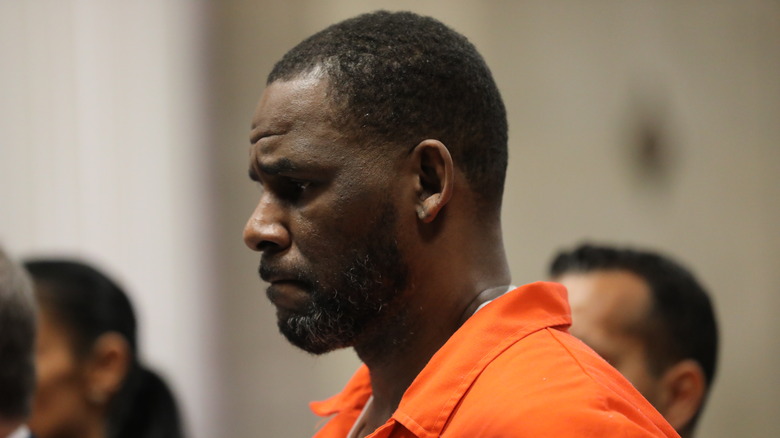 Pool/Getty Images
On February 23, 2023, R. Kelly was sentenced to 20 years in prison by an Illinois judge for "sexual exploitation and enticement of a minor," although 19 years of that sentence would run concurrent to the 30 years he was already serving for his convictions in New York, per NBC News. The last year of his new sentence was set to run consecutive to his previous sentence. In all, Kelly was given one additional year behind bars. Originally, prosecutors pushed to have the "Bump n' Grind" singer serve 25 additional years, as they labeled him "sadistic" and "a serial sexual predator." U.S. District Judge Harry Leinenweber believed adding an additional year — which would see Kelly released around the age of 80 — was sufficient.
One of the key witnesses in the conviction of Kelly in Illinois was a victim using the pseudonym "Jane" who gave a powerful testimony. "I have lost my dreams to Robert Kelly ... I have been permanently scarred by Robert," she said in a statement, per the Associated Press.
During sentencing, Kelly's attorney, Jennifer Bonjean, argued that her client was unfairly targeted as a prominent Black figure in the music industry. According to Bonjean, multiple white musicians had committed similar crimes. "None have been prosecuted and none will die in prison," she said, per NPR. Meanwhile, prosecutors wanted the judge to come down hard on the former R&B artist. "Kelly's sexual abuse of minors was intentional and prolific," they argued while pushing for a consecutive sentence.
If you or anyone you know has been a victim of sexual assault, help is available. Visit the Rape, Abuse & Incest National Network website or contact RAINN's National Helpline at 1-800-656-HOPE (4673).