What Is Chayce Beckham Doing Now After Winning American Idol?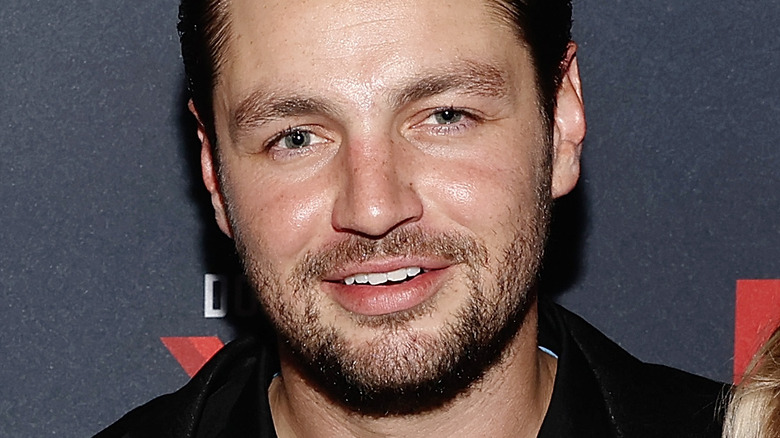 Terry Wyatt/Getty Images
From the moment Chayce Beckham first auditioned for "American Idol," the judges knew he was a star in the making — and sure enough, he went on to win Season 19. Just one question: What's he up to now?
As a brief refresher, Beckham's audition saw judges Luke Bryan, Katy Perry, and Lionel Richie unanimously agree that he was something special. Richie instantly lauded his authenticity, while Bryan pointed out that talent and stories like his were the reason the show existed in the first place. Perry, meanwhile, went so far as to tell the Apple Valley native, "You sound like the heart of America." She also predicted that he'd make it to the season's Top 5, and boy, was she right — and then some! In the season finale, Beckham heard his name called, beating out his runner-up, the late Willie Spence. However, the win was just part of what made the moment so incredible. The song that won him the competition was an original piece he'd written himself: something the long-running competition had never seen before. And, if that still wasn't enough, the song, "23," was a chart-topper. As Beckham himself beamed to "Live with Kelly and Ryan" the day after his win, "What a great start to my career." 
An unbelievable start, indeed — but Beckham's win happened in 2021. So, has he been able to sustain that incredible momentum?
Chayce Beckham dropped his first album less than a year later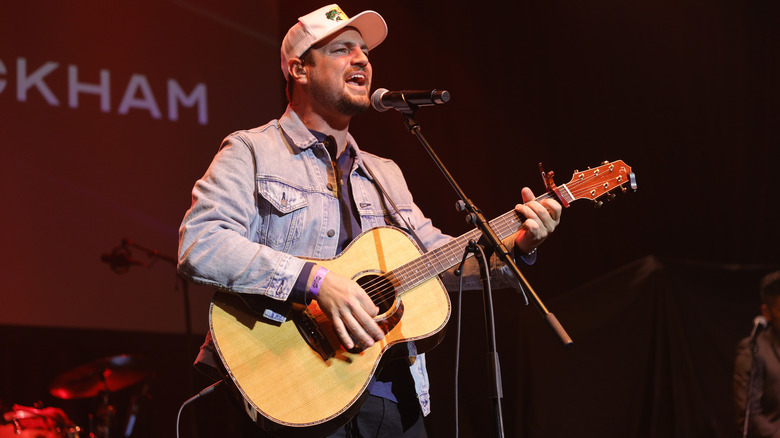 Jason Kempin/Getty Images
In an interview with "Good Morning America" the day after winning "American Idol," Chayce Beckham explained that his goal for the future was to replicate the success he'd had from his winning song. "What I'm trying to do is make country music and go to Nashville and hopefully get an album out and, you know, have some more songs on the charts," he shared. 
That was in May 2021. Eleven months later, he made good on those dreams. His first album, "Doin' It Right," was released in April 2022 and, perhaps unsurprisingly, given his previous success, it topped the Apple Music charts right away. 
Speaking to People about the album, Beckham revealed that he'd had some concerns about the type of music he would be putting out there, especially after Luke Bryan suggested he try his hand at something more upbeat. "I didn't want to put out a bunch of music that was really depressing and sad, but I also wanted to stay true to myself and the country music that I love," he told the outlet. Ultimately, he and his collaborators on "Doin' It Right" managed to strike the rightbalance, making the album something he truly loved, while staying true to his personal mission: helping others through music. "That's all I care about, because music saved my life in that way," he said. 
But 23 still holds a special place in his heart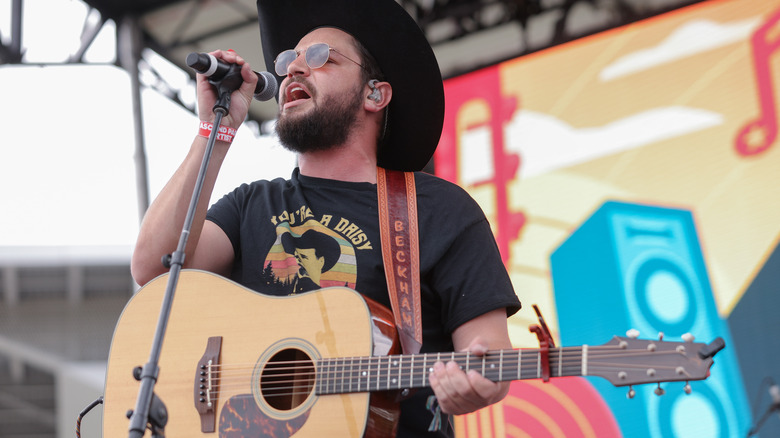 Michael Hickey/Getty Images
"Doin' It Right" was a success for Chayce Beckham, but that was just the start of his new music, post-"American Idol." Four months after its release, the Season 19 winner announced another new single, "Keeping Me Up All Night." 
However, even with his music archive continuing to grow, Beckham still has a soft spot for the song that propelled him to fame in the first place. TBH, we're not shocked by that. In November 2022, he celebrated "23" going platinum in an Instagram post. "I'd be lying if I said I didn't cry when they handed this to me," he wrote. And "23" is the song that keeps on giving because, in January 2023, he had yet another reason to commemorate it. That would be, the song going to radio. Speaking of the newest development to Country Now, Beckham doubled down on the sentiments he's shared all along: "I didn't ever really anticipate it to be my staple song." Nevertheless, that's exactly what happened and he told the outlet, "I couldn't think of a better song to come out to radio with." 
So, what has Beckham been up to since winning "American Idol?" He's brought out new music and made some more hits, sure — but he's never forgotten the song that helped him get there.