Erika Jayne Offers Her Unfiltered Thoughts On Chrissy Teigen Joining RHOBH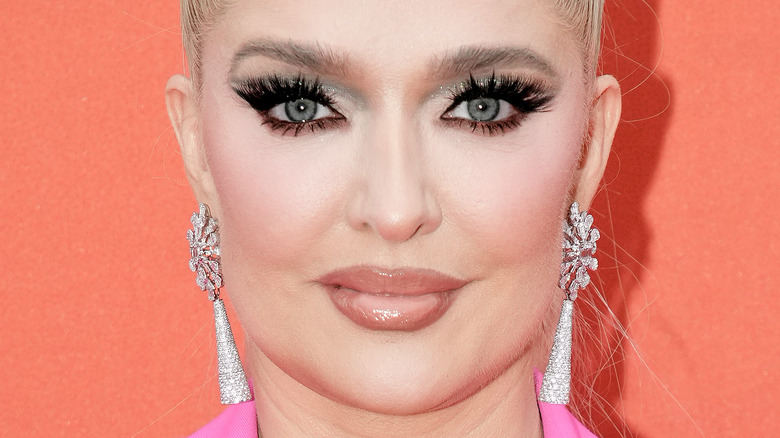 Jeff Kravitz/Getty Images
Filming for Season 13 of "The Real Housewives of Beverly Hills" recently resumed. Naturally, fans of the famous Bravo franchise are eager to see how the new season will shape up after an explosive — and we do mean explosive — Season 12, which included matchups between Garcelle Beauvais and Erika Jayne, Kathy Hilton and Lisa Rinna, and arguably most memorably, Beauvais and Rinna. Oh, and we can't forget the drama surrounding Dorit Kemsley's home invasion or Jayne's legal woes! With that said, Season 13 will undoubtedly look very different given Lisa Rinna's recent departure after eight seasons. The uber divisive reality star has always had her hand in the show's various feuds, which ironically may have been the catalyst for her departure. 
And while Rinna's penchant for pot-stirring helped keep "RHOBH" entertaining, her actions during Season 12 inspired some fans to campaign for her firing online. The official story is that Rinna and Bravo simply decided not to renew her contract, but it appears the actor wore out her welcome. In any case, Rinna's looming exit has opened up space on the cast, although there's been no official word on who — if anyone —will fill Rinna's spot. In the meantime, Erika Jayne gave her thoughts on whether Chrissy Teigen — a well-documented Housewife fan — would be a good fit for "RHOBH."
Erika Jayne doesn't think Chrissy Teigen 'needs' RHOBH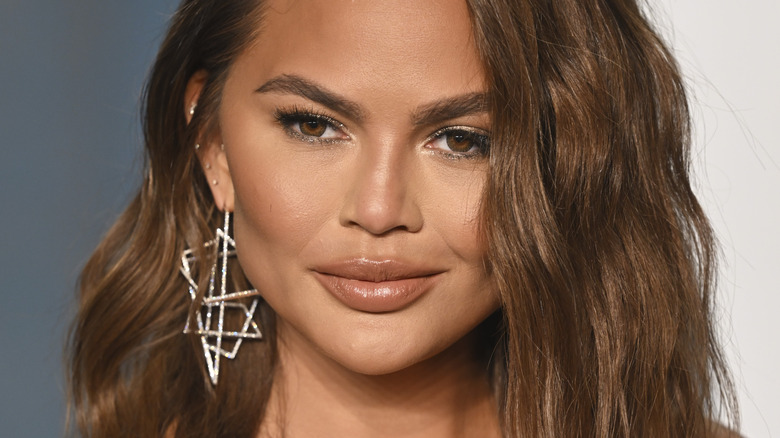 Karwai Tang/Getty Images
TMZ caught up with Erika Jayne on February 26 and forced her to spill a little "RHOBH" tea. The reporter first asked Jayne to dish on how the cast was adjusting to filming without Lisa Rinna. "Well, it's okay. It's one of those things that we knew was going to happen, so everybody's a professional and life goes on," she said. "And I miss her, but she's a friend of mine, so I get to see her in real life," added Jayne." As for whether or not the show will be "good" without Rinna, she replied, "Well, I don't know, we've only had day one. But you know, Lisa brought a lot to the show, that's for sure." 
Jayne also refused to confirm or deny that there were any new "RHOBH" cast members to look forward to. However, she had tons to say once the reporter brought up Chrissy Teigen's name as a possible contender. "Oh, Chrissy's fun, she's a big fan of the show," replied Jayne, though she didn't confirm whether or not official talks were happening. Jayne then urged Teigen to "have fun" should she be brought on, although she slyly walked back her support by saying, "Chrissy doesn't need this show ... Chrissy doesn't need to do this."
Jayne's comments came just one month after her "RHOBH" co-star Kyle Richards also voiced her vote of support for Teigen's possible participation on the show.