Riley Keough Has Been Singing Way Before Daisy Jones & The Six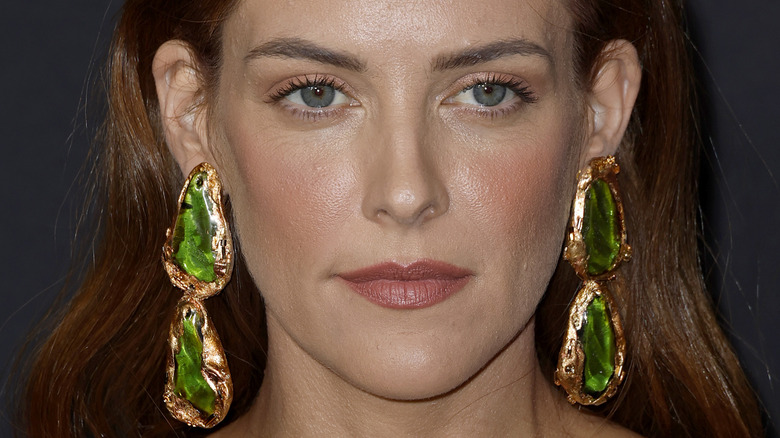 Frazer Harrison/Getty Images
Riley Keough stars in "Daisy Jones & The Six," a limited television series adaptation of the book by the same name written by Taylor Jenkins Reid. The Six is the name of a '70s rock 'n' roll band that features two lead singers: Daisy Jones, played by Keough, and Billy Dunne, played by Sam Claflin. In a December 2022 interview with People, Keough revealed that her mother, Lisa Marie Presley, was a huge source of inspiration for the role. "I was raised by somebody who did their own thing and didn't really care what other people thought. She was definitely inspirational to me," Keough said.
And while Keough has acted in other projects, taking on Daisy Jones added a different talent to the mix: singing. Of course, Keough comes from a musically inclined family, being the granddaughter of Elvis Presley and all, but some fans may not have realized that Keough dabbled in music long before her role in "Daisy Jones" came to be. 
Riley Keough sang backup vocals on a reimagined Lady Gaga track
Believe it or not, Riley Keough has recorded music before. During an interview with Jimmy Fallon on "The Tonight Show" in June 2022, Keough said she was asked to appear on the country version of Lady Gaga's "Born This Way." Recorded by Orville Peck, the song was released as part of Gaga's reimagined album. "I had no context, no idea what it was, so I just went in there and did, like, the background for Orville, for 'Born This Way,' and then I — you know, I didn't know it was this, like, huge thing that Lady Gaga was releasing in the 10-year anniversary, so I was very, you know, excited to be a part of it," she told Fallon, according to PopSugar.
But one thing that Keough didn't know how to do was belt. "I didn't even know how one gets to be able to sing loud," Keough told Vanity Fair. "I went to a vocal coach and I was like, 'They need me to belt.' I sounded so bad that I started crying. I was like, 'I have to do it.' I'm gonna go to this vocal coach, and he's gonna teach me how to f***ing belt," Keough added. Based on the "Daisy Jones" trailer, however, Keough has figured it out.
Riley Keough feels the role of Daisy Jones was made for her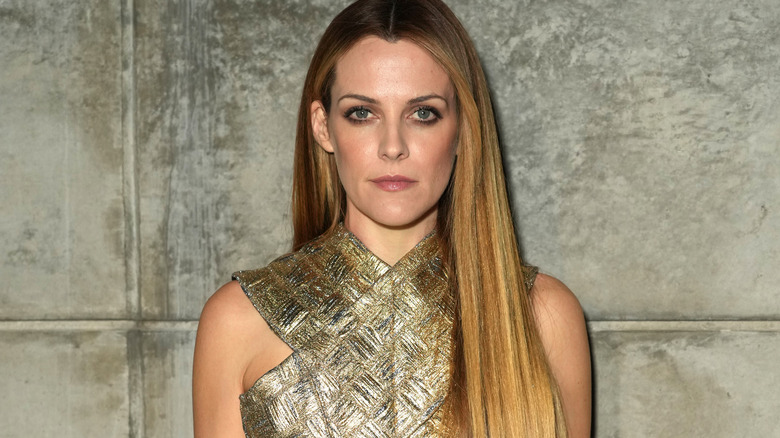 Kevin Mazur/Getty Images
In May 2019, Riley Keough met "Daisy Jones & The Six" showrunners Will Graham and Scott Neustadter along with executive producer Brad Mendelsohn. Keough instantly felt a connection to the film — and the role — and told them straight up that she "was put on this earth to be Daisy," according to The New York Times. Keough's audition proved that to be the case and she landed the job. Months later, she told the outlet why she resonated with Daisy Jones. "Daisy is complicated. I didn't identify with Daisy's desire to sing and write songs, because that's something I had never done. What I connected with was Daisy's artistry and how she felt, not being taken seriously as a young woman," she explained.
Meanwhile, it has been a rough go for Keough in her personal life, as she lost her mother, Lisa Marie Presley, who died in January. Keough attended the premiere for "Daisy Jones" on February 23 and managed to keep things positive during her first red carpet event since Presley's death. In an interview with The Hollywood Reporter at the premiere, Keough reiterated how important the role was to her. "I knew that I wanted to play her before I knew what the book was about or had even read the script or anything. I just heard the title and thought, 'I'm gonna play her,'" she said. 
"Daisy Jones & The Six" is set to premiere on March 3, 2023, exclusively on Amazon Prime Video.