Johnny Depp Reportedly 'Attacked' Crew Member After 'Drinking All Day' On Film Set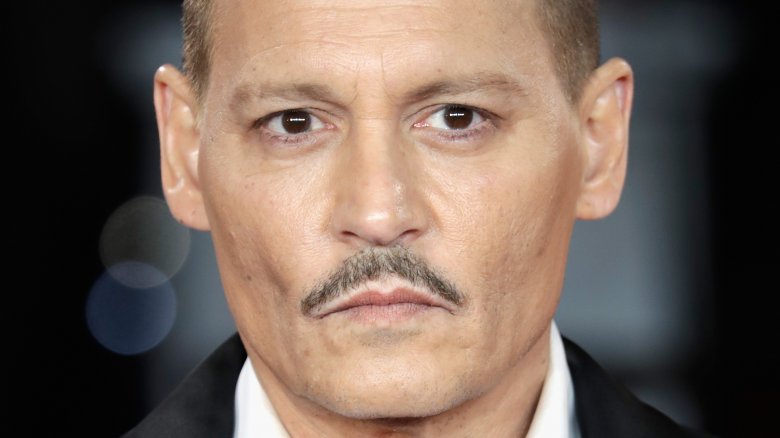 Getty Images
Johnny Depp is reportedly "out of control."
According to a Page Six exclusive, published on Monday, May 7, 2018, the actor allegedly "attacked" a crew member on the set of his upcoming movie, LAbyrinth, after "smoking and drinking all day" while filming on location in downtown Los Angeles.
Problems began brewing on the "toxic" set, a source explained, when Depp overtook directing a scene featuring himself and two friends. "It just turned into way more than it should have been," the insider told the publication, explaining that the permit allowing the production to shoot in a closed-off street had run out of time.
"The producers kept asking for the time to be extended," the source continued. However, the location manager eventually told the movie's actual director, Brad Furman, that they needed to wrap. To which, he replied, "Tell that to Johnny Depp!" 
According to the insider, Depp allegedly lost it when the staffer told him, "This is the last shot." 
"Who are you? You have no right!" the 54-year-old actor yelled, while reportedly only six inches away from the crew member's face. 
"I'm just doing my job," the production pro replied, before Depp apparently attempted to punch him in the ribs. "I'll give you $100,000 to punch me right now!" the actor screamed, before he was eventually pulled away.
At the time of this writing, Depp's rep has declined to comment on the incident. However, Furman has since released a statement downplaying the situation.
"Johnny Depp is a consummate professional, great collaborator and a supporter of other artists," the director said. "He always treats the crew and people around him with the utmost respect. Movies can be stressful, and non-events often become exaggerated. We all love stories — there isn't one here."
This, of course, isn't the first time Depp's alleged behavior has made headlines. In addition to his explosive divorce from Amber Heard, during which she claimed he had been verbally and physically abusive throughout their marriage, he is currently being sued by two former security guards, and is also in the middle of a legal battle with his ex-managers.