Ed Sheeran Celebrates One-Year Anniversary Of Quitting Smoking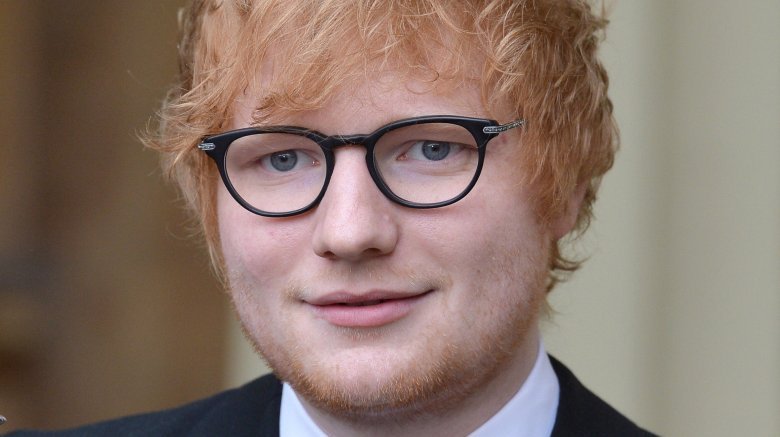 Getty Images
Ed Sheeran just celebrated a major milestone.
On Saturday, May 5, 2018, the "Perfect" singer took to Instagram to mark his one-year anniversary of quitting smoking following multiple attempts to kick the habit for good during the last decade.
"Celebrating one year being a non-smoker today," he wrote, captioning a black-and-white snapshot of himself smiling on stage.
Sheeran has been known to openly discuss his struggle to cut cigarettes — and alcohol — out of his life over the years. During an appearance on The Ellen DeGeneres Show in 2015, he revealed that he had, at that point, just stopped smoking for a week and a half.
"It was like a routine," the "Thinking Out Loud" singer told the host. "I'd do a sound check, have a cigarette, do a gig, have a cigarette, have food, have a cigarette."
He continued, "It was cold turkey. I realized I'd been smoking for 10 years and that's bad. I started smoking when I was younger and I'd always say, 'I'm going to quit, I'm going to quit...' And then, 'Oh well, I haven't been smoking for that long. It's been, what, four years like that...' And then when it got to 10 years I was like, 'Oh... I'm probably getting to the point of no return here.'"
As Nicki Swift previously reported, Sheeran, 27, has credited fiancée Cherry Seaborn, 24, for helping him to remain grounded, control his substance abuse, and adopt a healthier lifestyle in recent years. During his appearance on The Jonathan Ross Show in October 2017, the "Give Me Love" singer said, "I was a 25 year old in the music industry on tour so I just needed someone to balance me out."
Congratulations, Ed!