Ed Sheeran Engaged To Girlfriend Cherry Seaborn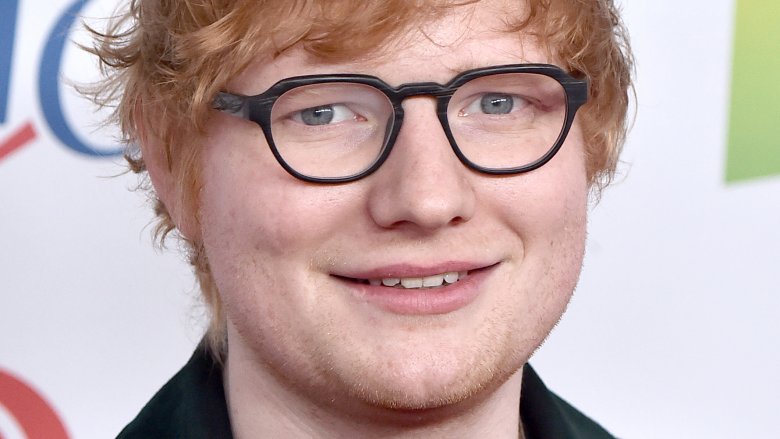 Getty Images
The "Thinking Out Loud" singer is getting hitched!
Ed Sheeran took to Instagram on Saturday, Jan. 20, 2018, to announce his engagement to longtime girlfriend Cherry Seaborn.
"Got myself a fiancé just before new year," the singer-songwriter wrote, captioning a sweet snapshot of himself kissing Seaborn. "We are very happy and in love, and our cats are chuffed as well xx."
As Nicki Swift previously reported, Sheeran, 26, and Seaborn, 24, met as teens in England, but didn't start dating until 2015. "We went to high school together," the Grammy Award winner told Ellen DeGeneres in December 2017, while promoting his "Perfect" duet with Beyoncé — a song Seaborn inspired him to write. "She's really cool. We live together. We have cats."
According to BBC News, Seaborn attended Duke University in North Carolina, where she became a hockey star. In 2012, she helped lead the England U21 team to its bronze medal win at the European Championships.
Sheeran, who was forced to deny engagement rumors in May 2017, often lends credit to Seaborn for grounding him in recent years, particularly by helping him control his substance abuse. "I was a 25 year old in the music industry on tour so I just needed someone to balance me out," the "Give Me Love" singer said on The Jonathan Ross Show in October.
Around that time, Sheeran admitted that he was sure that Seaborn was the one. "Undoubtedly, undoubtedly. But I think if you ever enter into a long-term relationship and you have a doubt, then you shouldn't be in the long-term relationship," he told Radio.com. "I actually always thought I'd end up dating like an actress or something, someone in the industry. But I don't think I'm that kind of person. I'm a hometown boy."
Prior to the cute pair's engagement, Sheeran was already talking marriage and babies. "This has been the first time I've ever actually had the time to fall in love properly," he told Zane Lowe on Beats 1. "I've always got into relationships very passionately—I'm a redhead and also Irish. I'm ready, let's go—tour bus babies, little fat, chubby babies that just walk around."
Congratulations to the happy couple!