Tory Lanez's 10-Year Prison Sentence Doesn't Sit Right With Vocal Iggy Azalea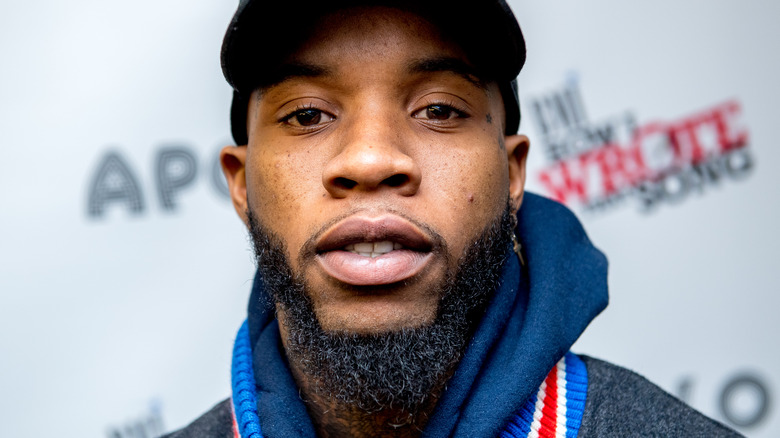 Roy Rochlin/Getty Images
After numerous delays, rapper Tory Lanez finally learned his fate after being found guilty of three felonies — assault with a semiautomatic firearm, having a loaded, unregistered firearm in a vehicle, and discharging a firearm with gross negligence — in December 2022. On August 8, Judge David Herriford sentenced Lanez (whose legal name is Daystar Peterson) to 10 years for shooting fellow rapper Megan Thee Stallion's feet during an altercation in July 2020. Lanez initially faced up to 22 years in prison amid his conviction.
Leading up to the sentencing, Megan submitted a written statement to the judge, noting that she "simply could not bring [her]self to be in a room with Tory again," according to Entertainment Tonight. Furthermore, Megan asked that her absence not be misconstrued as a sign of indifference, as she urged the judge to issue a stiff sentence that carries "the full weight of the law." She wrote, "Since I was viciously shot by the defendant, I have not experienced a single day of peace. Slowly but surely, I'm healing and coming back, but I will never be the same." Similarly, prosecutors had urged the judge to sentence Lanez to 13 years in prison for his crimes, according to Billboard, while Lanez legal team requested the artist be given probation.
On the contrary, Lanez also reportedly received 76 letters of recommendation ahead of his sentencing, including one from fellow artist Iggy Azalea, who advocated for a sentence "that is transformational, not life destroying" (via Vulture). She was subsequently dragged for showing her support — but she's not backing down.
Iggy Azalea speaks out after writing a letter to the judge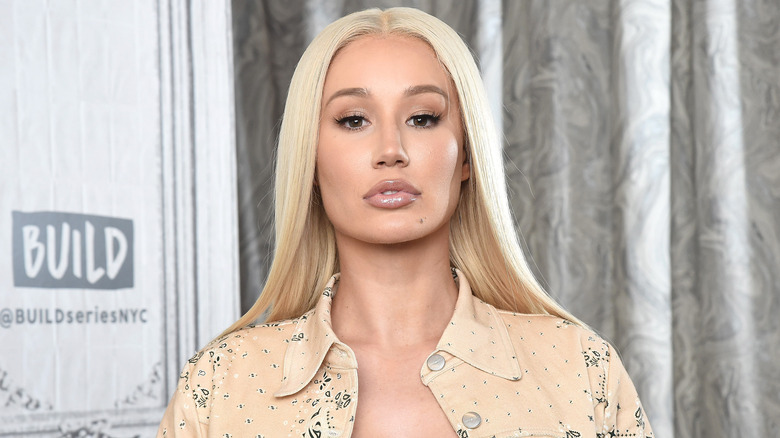 Gary Gershoff/Getty Images
Ahead of Tory Lanez's court hearing, Iggy Azalea penned a letter to the judge overseeing the case in an effort to lessen his sentencing, according to journalist Meghann Cuniff, who tweeted such as the details unfolded. However, it didn't take long for social media users to begin questioning Azalea's motives — and she has since spoken out to explain herself. In a lengthy Twitter post, Azalea said she was "asked to write about my genuine experience and the type of punishment I think he deserves," which she says she did. She also said the case against Lanez was "full of oddities," but made it clear that she didn't write the letter in support of him, but instead, she wrote in support of "prison reform."
In a separate tweet, Azalea said she felt that Lanez "should be held accountable," but she didn't feel as though the crime he was changed with should carry such a steep sentence. Interestingly, Azalea and Lanez were reportedly collaborating on music in late 2022, according to TMZ. It's unknown where that project stands, but Azalea says she hasn't been in touch with Lanez in "months."