Here's How Far Kendall Jenner Really Got In School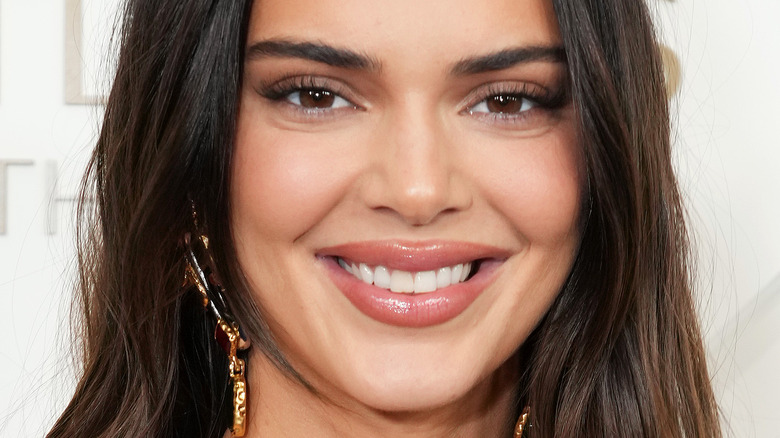 Kevin Mazur/Getty Images
In the past, reality TV stardom was often viewed as a fleeting path to fame rather than a respected career choice. However, the Kardashian-Jenner clan, who first gained widespread recognition in the mid-2000s, have shattered this perception by leveraging their reality TV show as a springboard to long-term success. And yes, Kim Kardashian's infamous "tape" may have initially piqued public interest in the family, but it was their larger-than-life personalities that held viewers' attention in not only their reality shows but also their various business ventures. Over the past decade, the Kardashian-Jenners have launched several successful businesses, including Kylie Cosmetics, Skims, Poosh, and Good American. 
In recent years, the Kardashian-Jenners have launched several successful companies, including Kylie Cosmetics, Skims, Poosh, and Good American. Although only Kim is officially a billionaire, she and her younger sister, Kylie Jenner, remain the wealthiest members of the Kardashian-Jenner family. Most people who achieve this level of fame have extensive academic backgrounds, which helped them to cultivate their business acumen. However, that's not true for all of the Kardashian-Jenners. While  Kourtney Kardashian and Rob Kardashian completed two and four-year stints in school, respectively, not all the Kardashians went as far in school. Kendall Jenner, for example, took a completely different route to success. 
Kendall Jenner didn't feel like she needed college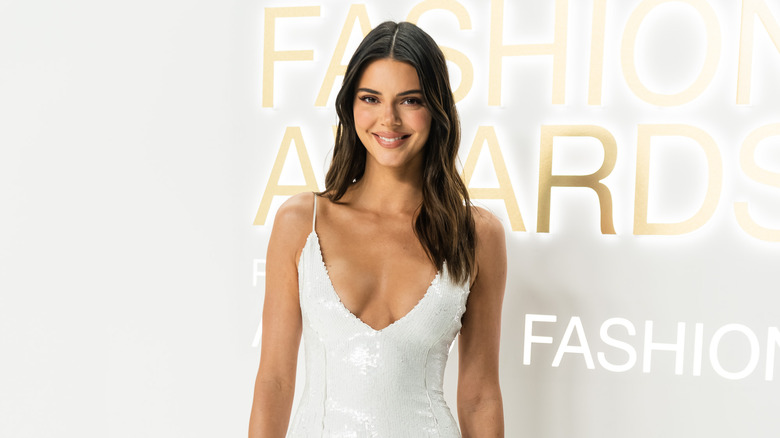 Gotham/Getty Images
Kendall Jenner has taken a different path to success than her sisters, who have each launched various business endeavors. Instead, Jenner has found success as a high-end fashion model. Despite initial skepticism about her transition from reality star to model, Jenner has since become one of the most famous and highest-paid models in the world. Like most models, Jenners' career kicked off in her teenage years, precluding her pursuit of a college degree. 
When asked if she was thinking of going to college, during a 2016 profile with Vogue, Jenner expressed disinterest. "You talk to people and they say the reason they went to college was to get a job, but I already have a job, so ... " shared the then-20-year-old. Jenner's comments came one year after her sister, Kylie Jenner made similar comments about her academic future. "I'm not going to college," Kylie shared with Interview. "I have done everything to prepare for college, so if I wanted to in the future, I could go at any time. But I'm not planning on going anytime soon."
Kendall Jenner didn't have a good schooling experience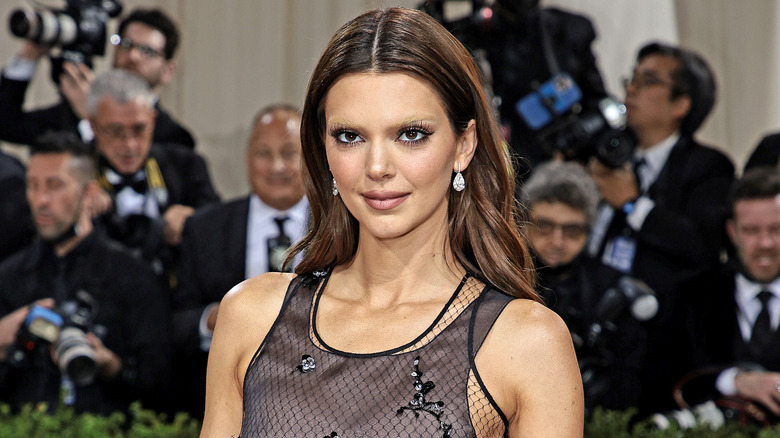 Dimitrios Kambouris/Getty Images
Although Kendall Jenner may seem to lead a charmed life now, her high school years were difficult, and she struggled to make friends like many other teenagers. Kendall and her sister, Kylie Jenner, eventually transitioned into homeschooling, but not they got a taste of the quintessential high-school experience. Relatably, Kendall had a hard time finding a social circle. "I remember there was a time when I was in middle school, even high school a little bit, [when I] didn't have that many friends," Jenner shared during a Zaza World Radio interview. "I was sitting in my room a lot of days crying because Kylie had so many friends, and I didn't know what to do." How relatable!
Despite her confidence on the runway and in print shoots, Jenner has a well-documented history of social anxiety that began manifesting when she was a child. "I was really, really young and I remember feeling like I couldn't breathe and running to my mom and being like, 'Mom, I feel like I can't breathe. Something must be wrong,'" shared Kendall with "Good Morning America." Fortunately, the reality star says her mom took her complaints seriously, adding, "And she, of course, took me to a bunch of doctors just to make sure it was all OK physically, and I was." Perhaps that's why Kendall and Kylie skipped school so often, as she once revealed to Love Magazine in 2016.