Why Riley Keough's Childhood Wasn't As Glamorous As You Might Think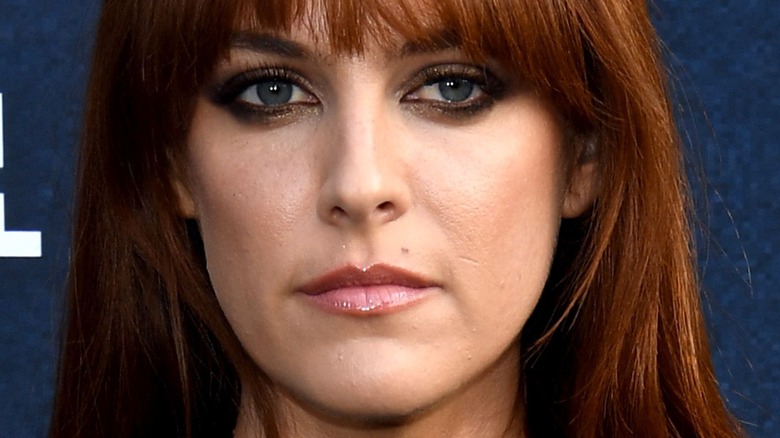 Jon Kopaloff/Getty Images
As Elvis Presley's eldest grandchild, actor-director Riley Keough was born into entertainment royalty. Given that Elvis is, arguably, the first rockstar of the 20th century, "Nepo Baby" is too small a term for Keough and her family's iconic legacy.
The "Daisy Jones and the Six" star has never denied the privilege afforded by her family name. "It's been a huge help... The normal story of moving to LA and it takes you three years to find an agent? I got one in a week," she told The Guardian. Nor does she mind others prefacing her as "Elvis' granddaughter." After her mom, the late Lisa Marie Presley, divorced her dad, Danny Keough, when she was 5, Riley spent much of her childhood with her famous stepdads — Michael Jackson and Nicolas Cage.
After Lisa Marie married Jackson in 1994 – the same year she split with Danny — Riley recalled frequent trips to Neverland Ranch with fondness. "There were toys everywhere, animals everywhere, kids everywhere," she explained to The New York Times Style Magazine, adding that it "was like being at Disneyland all day." Throughout Lisa Marie and the King of Pop's marriage, the Riley essentially shuttled back and forth between one iconic property, Neverland, and Elvis' Graceland Estate.But despite the perks of growing up as a Presley, Riley wasn't as removed from the everyman's upbringing as many might think. 
Riley Keough's childhood was a mixed bag
Evan Agostini/Getty Images
In a review of 2021's "Zola," The New York Times praised Riley Keough's "knack for inhabiting working-class characters who feel real." The kicker, of course, is that Keough grew up in vastly different circumstances than her characters — but did she, really? While her late mother, Lisa Marie Presley, was the sole heir to Elvis Presley's estate, and her father, musician and singer-songwriter Danny Keough, has an estimated net worth of $500,000. "I grew up very privileged with my mother," Riley acknowledged to The Guardian in 2017. "But my dad didn't live like that. And I think experiencing both sides has been helpful."
As Riley described, Danny had his mattresses on the floor and often lived "in cabins and trailer parks." Recalling time with her dad as "colorful and eccentric and fun," Riley's 8-year-old self even told him, "I want to grow up and be poor like you," without realizing "how wildly offensive that was."
Danny — a traveling singer-songwriter and odd job worker — spoke candidly about his ever-precarious financial situation in a 2015 Instagram post. In the caption, the musician explained he was on his way to Las Vegas to turn the "$30 in [his] wallet" into $40,000, which he hoped would allow him to pay back "all the poor suckers unlucky enough to be [his] friends the last few years." It didn't quite pan out that way. Danny ran out of gas mid-trip and realized that betting his last $30 meant potentially getting stranded and having to sleep in his car for a spell.
Riley Keough wishes she finished school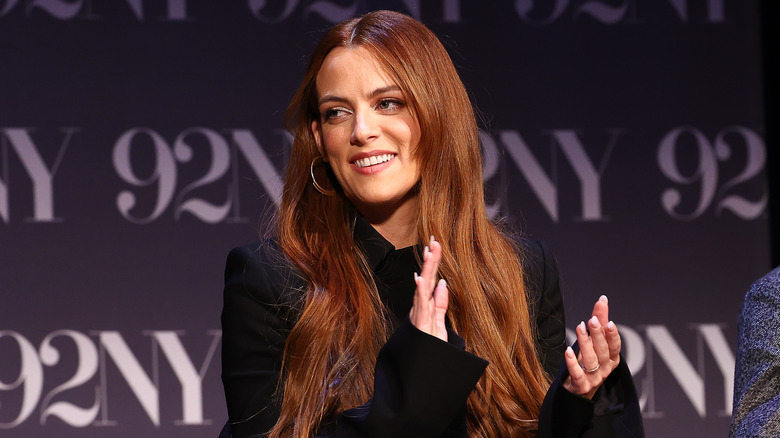 Arturo Holmes/Getty Images
Riley Keough has always been passionate about acting, but has now expressed some regret that she dropped out of high school and never pursued higher education. She quickly landed her first audition, making it difficult for her parents to insist on college. However, the actor now recognizes the importance of a diploma. "With hindsight, it was stupid. High school is important," she told The Guardian.
Keough has always faced obstacles to academic success. For one, her parent's divorce meant she was frequently shuffled between Graceland and Neverland Ranch, forcing her into homeschooling before she eventually dropped out. As she explained to InStyle, "I'd get into a new school, and then I would have to leave, and then I wouldn't keep up with the curriculum, and then I'd have to go to another school." Additionally, Keough admitted to having a "bad reaction to authority," particularly towards "mean teachers" and anyone who abused their power. "It really irritated me," she told The Guardian.
A self-described "workaholic," Keough's drive alone might have taken her far in academia. It did in Hollywood, where even the Presley moniker isn't enough to impress critics. Working steadily with major players like Dakota Fanning, Orlando Bloom, and Charlize Theron, Keough scored a "Best Performance by an Actress in a Limited Series" Golden Globe nomination for her role in the 2017 film, "The Girlfriend Experience." She also co-directed her first feature film, "War Pony," in 2022 — a Cannes Film Festival award-winning, coming-of-age story set on a Native American reservation.