Mod Sun Vows To Keep His Chin Up After Avril Lavigne Split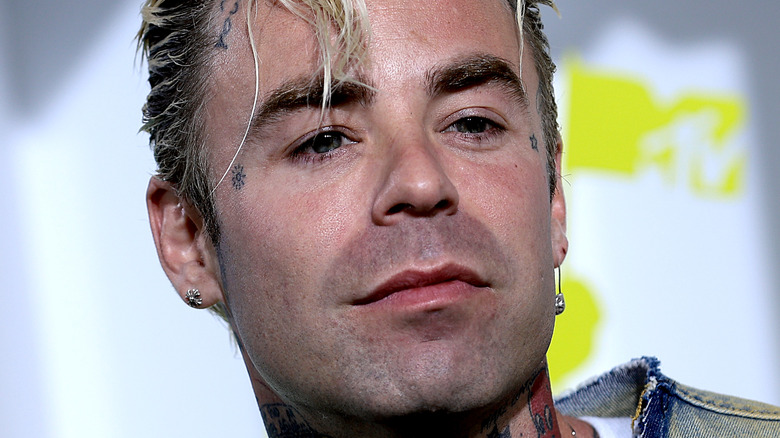 Dimitrios Kambouris/Getty Images
So much for their happy ending. After two years together, pop-punkers Avril Lavigne and Mod Sun recently split, calling off a 10-month engagement. With an inside source telling People that the ex-couple were on the rocks "for the past two months," a spokesperson for Mod Sun initially denied the break-up. Telling E! News on February 21 that the rockers "were together and engaged as of three days ago," the rep insisted the rumors would be "news" to Mod. That same day, however, Lavigne's rep confirmed the split to the media.
Lavigne and Mod Sun's romance began after the two collaborated on his aptly titled single, "Flames," in 2021. Heating up their romance the next month, Mod Sun popped the question in Paris in April 2022. The "Girlfriend" singer raved to People at the time that "it was the most perfect, romantic proposal I could ever ask for," with it all going down on a boat à la Seine (complete with a violin player). As Mod Sun told E! News earlier in February, "I have found such a partner in this world to go through the chaos that life gives you," calling Lavigne, "a real grown woman" who makes him "a better person."
While Lavigne hasn't publicly addressed the breakup, Mod wasn't afraid to get in his feelings about it in a recent Instagram post. 
Mod Sun admits to suffering heartache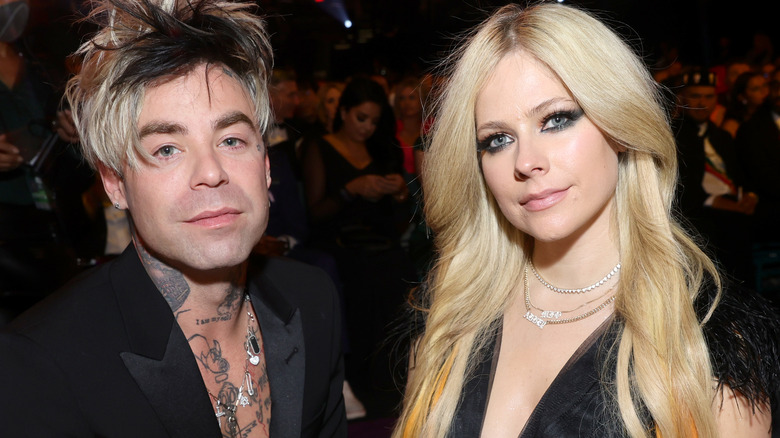 Emma Mcintyre/Getty Images
It appears Mod Sun might have been blindsided by the end of his engagement. Alongside an Instagram photo carousel of his performances onstage, the currently touring musician shared his candid reaction to his breakup with Avril Lavigne. "In 1 week my entire life completely changed ... I just know there's a plan for it all. I'll keep my head up + always listen to my heart, even when it feels broken," the "Shelter" singer wrote along with a broken heart emoji. He added to his fans that "being surrounded by love every night on tour" has helped buffer the heartbreak, calling it "an absolute blessing." Praising friends "for always having my back," the punk-rocker kept his sights set on his tour, ending his post with a "See you on stage."
It's unconfirmed as of now who broke up with whom. Given Mod Sun's post and his rep's comment to E! News last week, though, it seems he may have been the last to find out. Some suspected Lavigne had begun dating rapper Tyga earlier this month while still engaged after TMZ published photos of the "Bite Me" singer and Tyga embracing after a dinner at Los Angeles' Nobu restaurant. But as a source close to the situation told People, the two are "genuinely friends and nothing more," with "absolutely no third party" causing the split.