Alec Baldwin Slapped With Brand New Lawsuit From Traumatized Rust Crew Members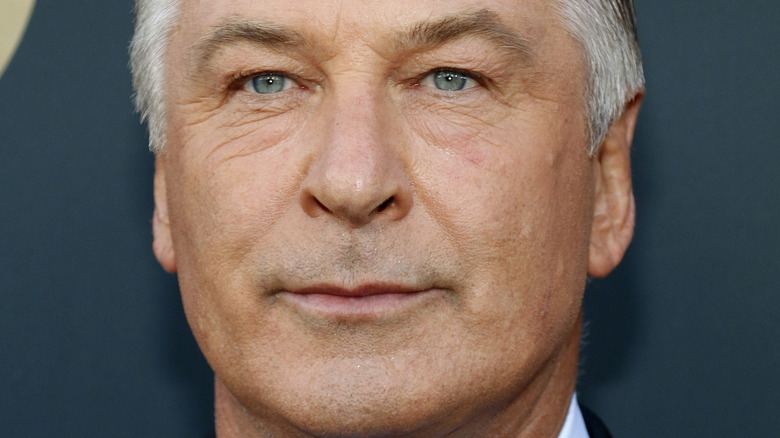 Tinseltown/Shutterstock
Back in October 2021, actor Alec Baldwin shot a prop gun on the set of the film "Rust," killing one crew member and injuring another, according to NBC News. Director Joel Souza was injured and cinematographer Halyna Hutchins was killed when a projectile was launched from the gun, which Baldwin believed was a prop gun that was safe to use. "The trigger wasn't pulled. I didn't pull the trigger," Baldwin told ABC News anchor George Stephanopoulos in December 2021. "I would never point a gun at anyone and pull the trigger, never," he added.
In January, Santa Fe District Attorney Mary Carmack-Altwies filed documents that effectively saw Baldwin charged with involuntary manslaughter, the Associated Press reported. In the time since the charges have been downgraded by the prosecution; they removed a firearm enhancement that could have sent Baldwin to prison for five years if he was convicted. Baldwin is now facing a maximum of 18 months behind bars if he's convicted in the case. He has pleaded not guilty to the charges. And, as the trial looms, it appears as though Baldwin's legal issues surrounding the incident are starting to stack up.
Alec Baldwin is facing civil lawsuits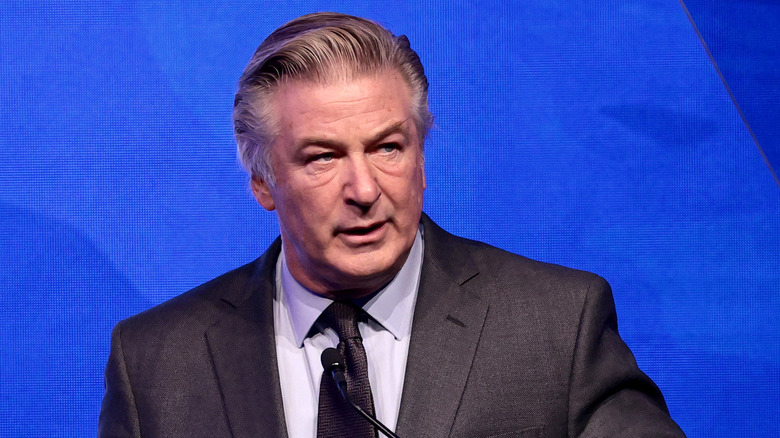 Dimitrios Kambouris/Getty Images
Alec Baldwin has been named in a civil lawsuit along with other producers from the film, "Rust." According to Variety, dolly operator Ross Addiego, set costumer Doran Curtin, and key grip Reese Price filed the lawsuit in New Mexico, claiming they've been suffering from post-traumatic stress disorder since the incident on set. "[Curtin] watched in shock as Hutchins grabbed at her abdomen. Plaintiff Curtin put her hands on Hutchins' stomach, trying to find the source of Hutchins' pain and figure out what was going on. As the chaos continued, Plaintiff Curtin was ushered out of the church. Once outside, she collapsed from the effects of the blast and the shock of the shooting," the court filing read, in part. Over the past several months, other crew members, including a script supervisor and a set medic have also filed lawsuits that named Baldwin. 
One year after the on-set tragedy, Baldwin settled a lawsuit filed by Halyna Hutchins' family. "We have reached a settlement, subject to court approval, for our wrongful death case against the producers of Rust, including Alec Baldwin and Rust Movie Productions, LLC. As part of that settlement, our case will be dismissed," her widow, Matthew Hutchins, said in a statement (via CNN). Baldwin has yet to comment on the latest civil suit filed against him.