Team Selena: Kylie Jenner's Ex-Bestie Jordyn Woods Hints Where Her Loyalty Lies Amid Feud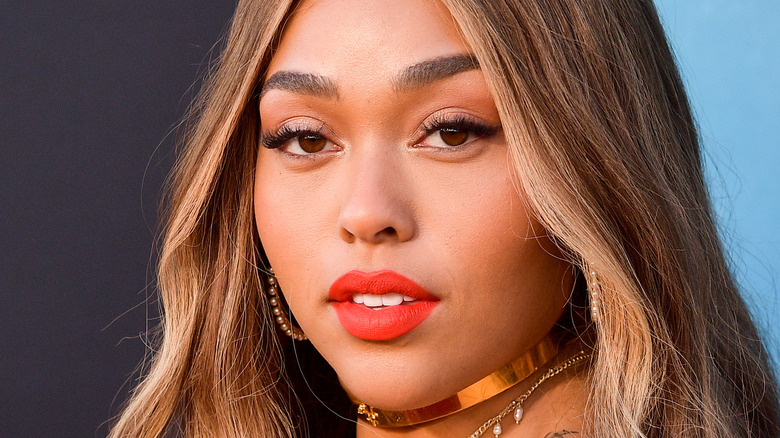 Matt Winkelmeyer/Getty Images
Just kidding!
After seemingly squashing their years-long supposed beef by posing for a photo together at the 2022 Academy Museum Gala in October 2022, it appears Selena Gomez and Hailey Bieber are feuding once again. It all popped off after Hailey Bieber dirty deleted a TikTok of herself, Kendall Jenner, and singer Justine Skye lip-syncing over audio that said, "And I'm not saying she deserved it, but I'm saying God's timing is always right." But as we all know by now, everything we say and do on the internet lives on forever, and one TikTok user quickly screen-grabbed and then reposted the video on her own TikTok account and questioned whether or not Bieber's TikTok was in response to a certain "someone" while not actually naming Gomez outright. It should be noted, however, that Bieber swiftly shot down the speculation. "I never comment on this type of thing but we were just having a girls night and did a random tik tok sound for fun. It's not directed at anyone," she penned in the comments section.
Unfortunately, however, the feud was just getting started. Eventually, others speculated that the video was aimed directly at Gomez and in response at how she had been body-shamed on social media after attending the 2023 Golden Globes. YIKES. Alas, things went from bad to worse when Kylie Jenner was drug into the mix, and, as luck would have it, even Jordyn Woods seemingly entered the group chat.
Jordyn Woods praised Selena Gomez's lip liner
Is Jordyn Woods team Selena Gomez?
In late February, Gomez lamented on TikTok about how she had gone a little overboard while laminating her eyebrows. But in an interesting move, only three hours later, Kylie Jenner posted a selfie on her Instagram with the caption "this was an accident?????" ironically placed directly over one of her own eyebrows. But that's not all. She also posted a screenshot of a FaceTime call wherein she and Hailey Bieber were zoomed in on their brows. While Jenner immediately brushed off claims that she was poking fun at Gomez's plight, stating that she hadn't even seen Gomez's eyebrow posts, others begged to differ. "One thousand percent... they are shading Selena Gomez, and this is very, very, very childish, one TikTok user opined.
But now Jenner's famous former pal Jordyn Woods has entered the group chat and seemingly taken a side on all of the drama. In another highly suspicious move, Woods took to her Snapchat to praise one of the lip liners in Gomez's makeup line, Rare Beauty. "Love this lipliner" she penned while applying the liner and then later zooming in on the shade of the liner, "kind words." Just another random coincidence? We'll let you be the judge...