Morgan Evans One-Ups Ex Kelsea Ballerini With Divorce Song Docuseries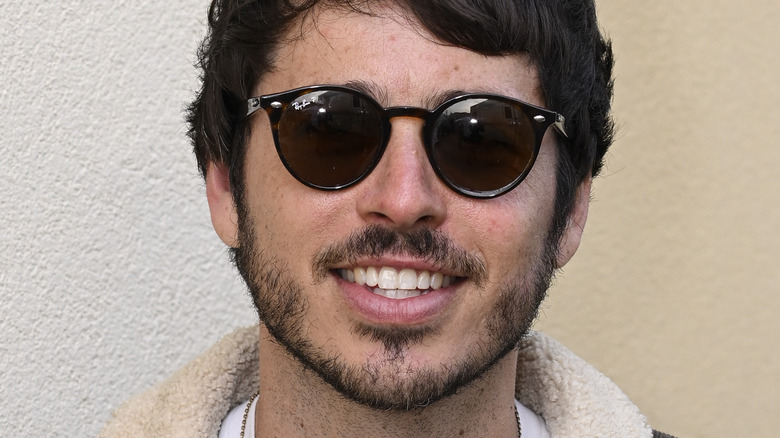 Steve Jennings/Getty Images
In August 2022, it was announced that country singers Kelsea Ballerini and Morgan Evans were going their separate ways after almost five years of marriage. "Friends, I've always tried my best to share my life with you in a real and vulnerable way, while also protecting layers of my personal life as they unfold," she wrote in her Instagram story at the time. "This is now public record so I wanted you to hear from me directly that I am going through a divorce."
And on Valentine's Day 2023, the "hole in the bottle" singer decided to release her new EP called "Rolling Up the Welcome Mat." She also put the six songs into a short film where fans could see how the divorce unfolded through her eyes.
After the release of Ballerini's EP, Evans took to Instagram to share his thoughts and feelings about it. "It's really sad for me to see this person, who I spent so much of my life with, and loved with all my heart, saying things that aren't reality and that leave out what really happened," he wrote. He also mentioned that while he prefers to keep the details of the divorce private, he understood that his ex-wife needed to do what she needed to do to heal. And now, Evans is opening up a little bit more about the divorce with his own creative project.
Morgan Evans releases a five-part docuseries about his divorce from Kelsea Ballerini
Although Morgan Evans has been more private about his divorce from Kelsea Ballerini, he's proven that songwriting can help the healing process. Shortly after the two announced their split, the Australian singer released "Over For You," which questioned his ex-wife's decision to want to separate, and indicated that he felt blindsided by Ballerini.
But now that Ballerini has released her EP and short film that details her side of the breakup, Evans has shot back with a five-part docuseries on YouTube. In the episodes, he detailed how he dealt with the divorce, and what inspired him to write and later release and perform his single. He also included how he has been coping with going back onstage after splitting from the "HEARTFIRST" singer, and how the divorce affected his life emotionally and physically.
In a recent "Call Her Daddy" podcast, Ballerini explained how she initially felt when her ex-husband released his single. "I had a pretty good grasp on my grieving journey until that song came out and I was livid," she said. She also claimed that she didn't blindside him and that she's beginning to move past those initial angry feelings.