Kelsea Ballerini Takes Ex-Husband Morgan Evans Shade To New Heights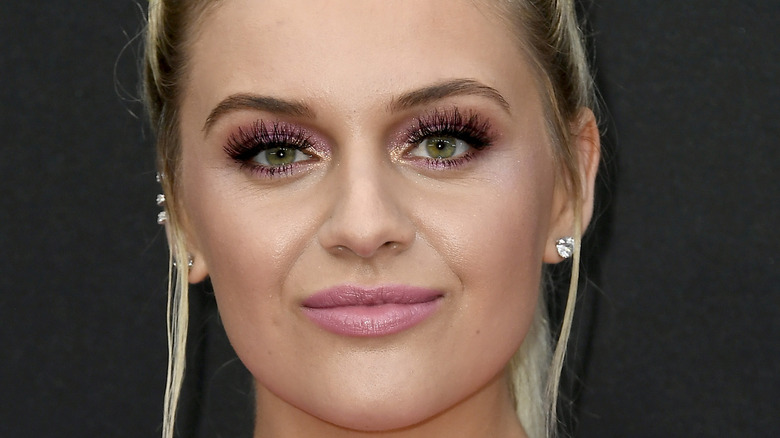 Frazer Harrison/Getty Images
Kelsea Ballerini was just getting started when she released her surprise EP, "Rolling Up the Welcome Mat" on Valentine's Day. The six-track EP shared the heartbreaking details of her marriage slowly falling apart. As many may know, Ballerini filed for divorce from her ex-husband, Morgan Evans, in August 2022, per US Weekly.
The divorce took its toll on both parties as they had shared nearly 6 years of their life together. Ballerini had to look at that period of her life as a transition to a more joyous time to come, per CBS News. She said, "This is not just a heavy time in my life. This is also a celebratory time in my life. I don't want to shade that, 'cause that's important to feel." Initially, the couple seemed to be going about the divorce mutually and respectively. This changed when Evans performed an unreleased song about how he never expected Ballerini to divorce him, per US Weekly. The track painted him as a victim in the situation, and many people believed Ballerini truly blindsided her ex-husband.
But, Ballerini did what she knows best: she expressed her feelings through music. The EP detailed a very different side of how the marriage fell apart and showed their relationship was rocky long before Ballerini decided to file for divorce. And it seems like "Rolling Up the Welcome Mat" was just the beginning. The country singer is revealing more intimate details about her marriage and her ex-husband.
Kelsea Ballerini says divorce got nasty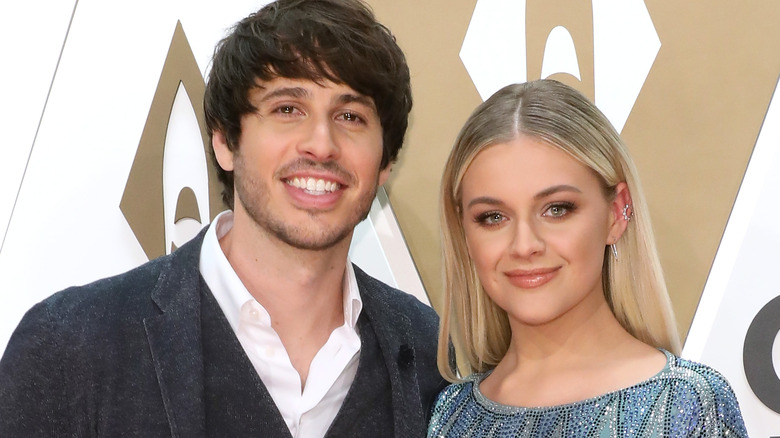 Taylor Hill/Getty Images
Kelsea Ballerini and Morgan Evans' divorce seems to have turned ugly, and they're both taking their feelings to the recording booth. The "Miss Me More" singer is opening up about the downfall of her marriage on the podcast "Call Her Daddy." Although it's not out yet, they shared a teaser of their interview with Ballerini, and it's filled with all the tea.
In the teaser, Ballerini opens up about how she never saw herself getting married. However, she did end up tying the knot with Evans. She revealed that throughout their marriage, she and Evans swapped feelings. She said, "I think he loved me more at 23 and I loved him more at 29."
The teaser cut to Alexandra Cooper asking Ballerini if the divorce got "nasty." The country singer responded, "Yeah, it did. As he's putting out a song about being blindsided he's taking half the house that he didn't pay for." Ballerini didn't hold back in her response, and she made it evident that it seemed like Evans may have had some ill intentions. She continued, "How was I married to this person for this long and I had no idea that bit of character was tucked within that human being." There's a lot that fans don't know about what unfolded between Ballerini and Evans, and they'll have to wait until the upcoming episode of "Call Her Daddy" is released to hear her spill all the juicy details.