What's The Real Meaning Of Blindsided By Kelsea Ballerini? Here's What We Think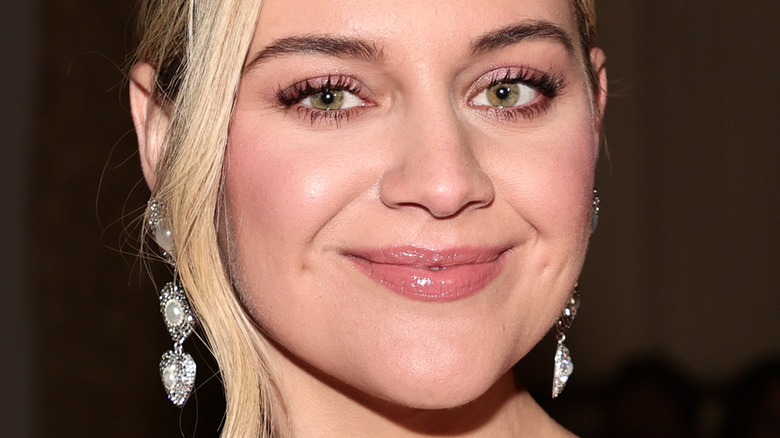 Jamie Mccarthy/Getty Images
Valentine's Day is a day filled with love and appreciation, but not for Kelsea Ballerini. The country singer surprised fans by dropping an unexpected album at midnight. The project, titled "Rolling Up the Welcome Mat," is filled with heartbreaking lyrics of a relationship that went wrong.
As many fans may know, in August 2022, the singer announced that she would be separating from her husband, Morgan Evans. It was heartbreaking to hear the news, and many knew Ballerini would turn to music to tell her story. It was just a matter of time until the singer detailed the fallout of her relationship. Well, the day has arrived, and the singer is opening up to fans like she never has. She shared on Instagram, "here's my healing journey. here's my heart. here's my truth. i've never been this open, i've never been this bold, and i've never been this proud of my art. so with love and respect, i'm rolling up the welcome mat." In addition to the surprise drop, the "half of my hometown" singer also released a short film.
Each track seemingly connects as she begins with the song "Mountain With A View," which details the moment she realized her and Evans' relationship was over. From then on, she explains the emotions she went through as their relationship slowly crumbled. All songs were absolutely heart-wrenching, but one of the most emotional tracks was the fifth song, "Blindsided." Here's what we think it means.
Kelsea Ballerini wonders if ex-husband was truly Blindsided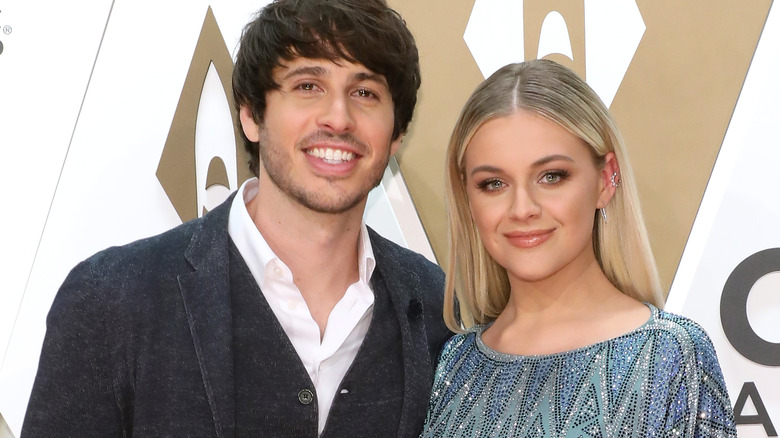 Taylor Hill/Getty Images
Each person involved in a breakup has a different story about how everything unfolded. Some see the relationship coming to an end, and for others, it's a surprise. Based on the track "Blindsided," it seems Kelsea Ballerini was the one who expected the breakup to happen, and her ex-husband, Morgan Evans, did not.
The "Blindsided" lyrics share intimate details of situations where it was obvious the couple was not on the same page. However, when it came to Ballerini addressing those situations and the eventual breakup, Evans acted "lost." Ballerini sings, "I told you what I needed, didn't have to read my mind / So, were you blindsided or were you just blind?" Ballerini even shares a heartbreaking memory in 2019 where the couple had gotten into a fight the night before a big event. She said, "I slept on the couch and then the next night you put on your suit / I put on a smile and sang about how it's okay to cry, dying inside."
Throughout the song, Ballerini questions whether Evans was truly "blindsided." At one point, the country singer even puts a snippet of a voicemail or voice memo where she's directly talking to her ex-husband. Through tears, Ballerini says, "It's not f***ing news to you, babe you've been in this relationship...it's not news." The singer addresses the couple's difficulties, and despite claiming he was "blindsided," she knows that he was aware their relationship was falling apart.
Kelsea Ballerini drops Blindsided music
When Kelsea Ballerini dropped "Rolling Up the Welcome Mat," she released it with a bang. Not only did she give fans surprise music, but she gave them a short film to accompany it. Each song off the new album has a video that visually breaks down the breakup between her and Morgan Evans.
The "Blindsided" music video is the fifth chapter of the film and shows the country singer and her partner in bed. The man in the video is asleep, but Ballerini lies awake with a lot on her mind. Ballerini literally tosses and turns as she sings the song to her partner. She says, "Years of sitting across from me in therapy / I know the truth is hard to hear, but it wasn't hard to find / Baby, were you blindsided or were you just blind?" Throughout the entire video, Ballerini's partner stays asleep even though she continues to be vulnerable — a clear indication of how Ballerini continuously felt ignored throughout the relationship.
The video continues with Ballerini fiddling with her wedding ring in the bed. The "half of my hometown" singer reflects on her marriage as she looks at her ring. The video ends with Ballerini's partner turning out the light as she tries to fall asleep. Although it was simple, the "Blindsided" music video is impactful and shows just how difficult it was for Ballerini to decide to separate from Evans.