RHOA Star Drew Sidora's Husband Ralph Pittman Files For Divorce (& We Can't Say We're Surprised)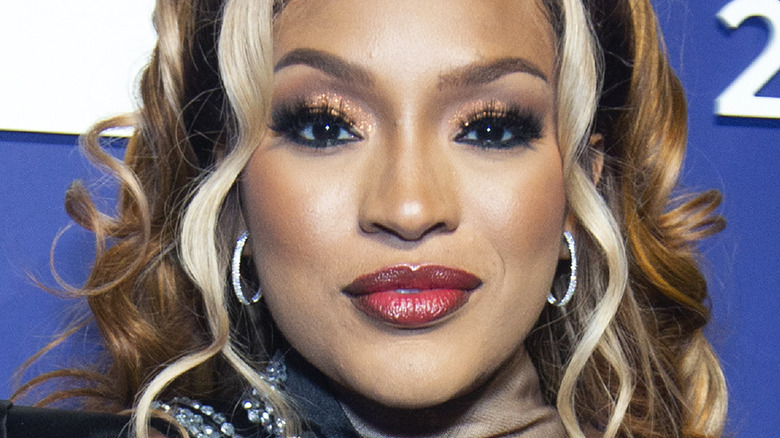 Santiago Felipe/Getty Images
"The Real Housewives of Atlanta" star Drew Sidora's husband, Ralph Pittman has filed for divorce after nine years of marriage. According to People, Pittman filed on February 27 and cited their date of separation as February 19. "There is no chance or hope of reconciliation," read the filings. Unfortunately, their divorce has the potential to get ugly. TMZ reports that Pittman is seeking to obtain "joint physical and legal custody" of their two biological children. The entrepreneur also doesn't want to pay Sidora any spousal support, due to her allegedly failing to contribute to their expenses during the course of their marriage. On top of that, Pittman wants to retain ownership of his two personal cars — a Cadillac and a Porsche Taycan. 
At this time, neither Pittman nor Sidora have made statements about the state of their marriage. However, Pittman's last Instagram video before the news broke has raised a ton of questions. Pittman can be seen walking away from his house as Sidora and his step-son Josiah send him off. "Bye, the best step-dad who works really hard, that works all night, and then when I go to school he takes a nap," said the 11-year-old. Sidora can also be heard cheerfully saying "Bye papa." It's unclear when the video was taken, but fans have already started to criticize Pittman about the timing of his post. And while only Pittman knows his true motives, it appears that Sidora and Pittman's relationship was doomed from the start. 
Drew Sidora and Ralph Pittman's cracks started showing early on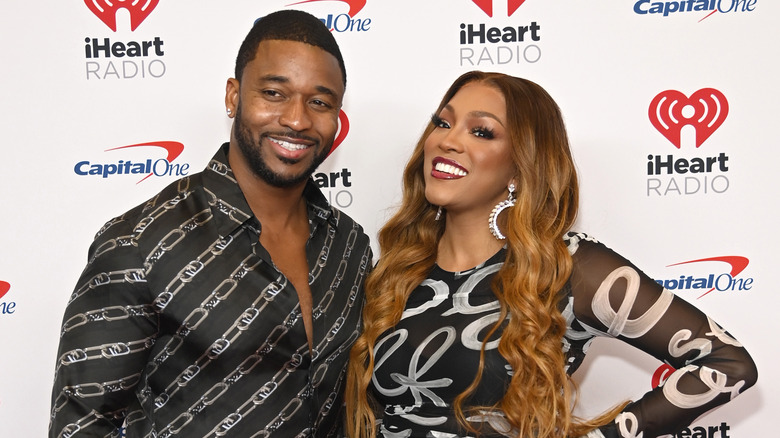 David Becker/Getty Images
Usually, it takes a while for Bravo couples to collapse under the pressure of being on reality television. However, Ralph Pittman and Drew Sidora's marriage woes were apparent from the moment they joined "RHOA" during Season 13. While Sidora once described herself and Pittman as a "match made in heaven," their time on "RHOA" revealed a different reality. During her first season, Sidora took Pittman to task about his impromptu three-day trip to Tampa, Florida, in which he failed to disclose his whereabouts or who (if anyone) joined him during the trip. Possible funny business aside, Sidora also accused Pittman, who works in tech, of spying on her and their children using their home's security system.  
During Season 14, Sidora and Pittman butted heads over Pittman backing out of legally adopting his step-son, Josiah. "I took Jojo to the side and I asked him the question. I was like, 'Do you want me to adopt you?' And he said, 'What would change?' And I said, 'Nothing would change,'" Pittman shared with Page Six. After Josiah asked Pittman, "'So why are we doing it then?'" Pittman responded, "There's no reason for us to do it. He already has my last name, so for Jojo, there's no benefit that would actually come about adopting him, because he's already mine." During the same interview, Sidora expressed her enduring desire for Pittman to "make that commitment," though she claimed she wouldn't force him.