Ed Sheeran Touches On Wife's Past Tumor Diagnosis In Album Announcement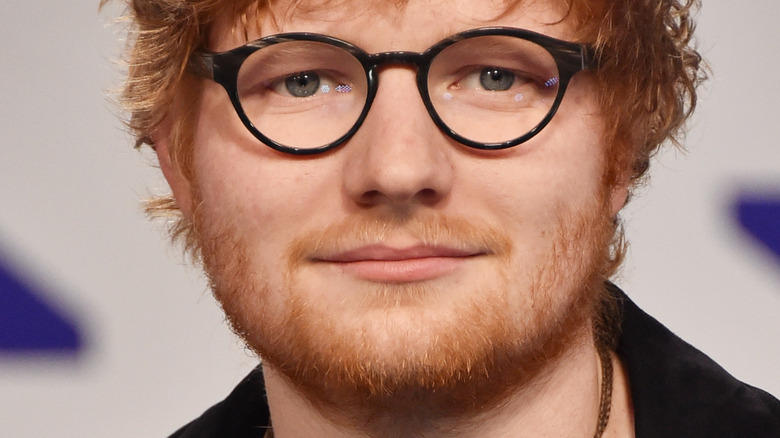 Frazer Harrison/Getty Images
Ed Sheeran fans got some big news on March 1 when the singer-songwriter announced that he would be releasing a new album called "–" (pronounced subtract). His last studio album, "=," was released in October 2021. Fans have been waiting patiently for new music — but this time, things might sound a little different. In a handwritten letter Sheeran shared on Twitter, he said, "I had been working on Subtract for a decade, trying to sculpt the perfect acoustic album, writing and recording hundreds of songs with a clear vision of what I thought it should be. Then at the start of 2022, a series of events changed my life, my mental health, and ultimately the way I viewed music and art." He went on to explain that writing music has been like therapy to him and he really ended up pouring his soul into this new album, which will feature lyrics spawned from his "deepest, darkest thoughts."
As part of his album announcement, Sheeran opened up about a health issue that his wife, Cherry Seaborn, was diagnosed with while she was pregnant with the couple's second child. 
Ed Sheeran's wife had a tumor while she was pregnant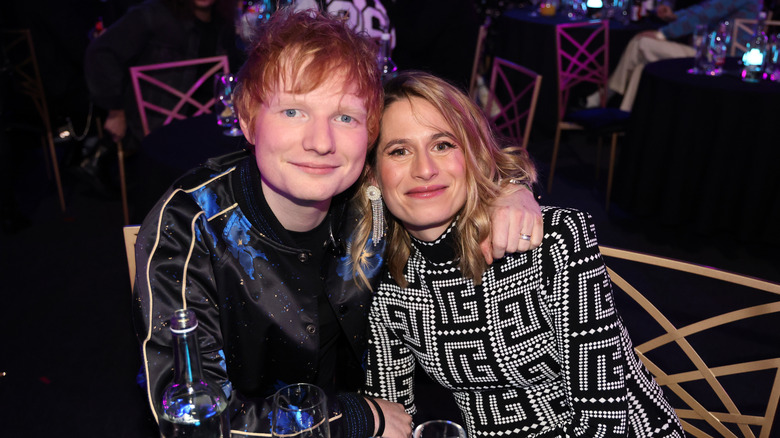 Jmenternational/Getty Images
In his album announcement, Ed Sheeran shared that his wife was diagnosed with a tumor while she was pregnant with daughter Jupiter. When Cherry Seaborn told her husband the news, she revealed that there wasn't anything doctors could do until after she gave birth. On May 19, Sheeran announced that he and Seaborn had welcomed their second child. "Want to let you all know we've had another beautiful baby girl. We are both so in love with her, and over the moon to be a family of 4," he captioned an Instagram photo of baby socks.
According to Medicine Plus, tumors during pregnancy are considered rare and usually don't affect the baby whether they are malignant or benign. Sheeran didn't elaborate on his wife's tumor; he didn't share where in her body it was, if it was cancerous, if she had it removed, or any other details about the health concern. He did suggest, however, that his latest album is going to draw on the stress and anxiety that he has been through, which will give fans a look at a different side of him. "–" is slated for a May 5 release.