Who Is Ed Sheeran's Wife, Cherry Seaborn?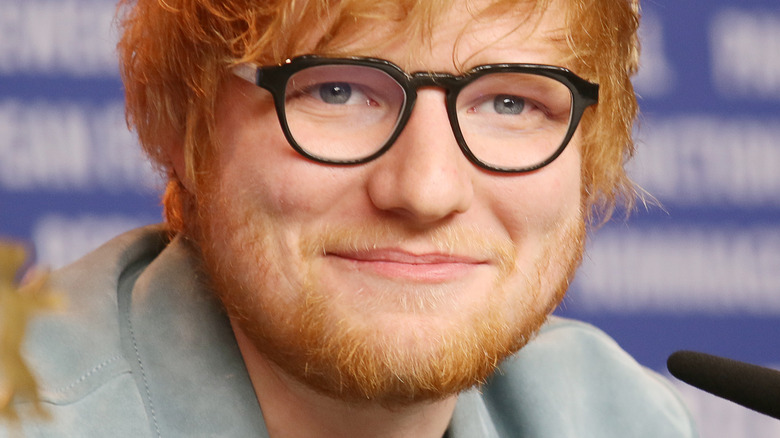 Denis Makarenko/Shutterstock
Ed Sheeran and his wife Cherry Seaborn have a romance that could be a love song. Sheeran and Seaborn have known each other since their youth but began dating after reconnecting in 2015. Despite her world-famous husband, Seaborn is extremely private; she has no public social media accounts, and her only media interview was with her graduate school newspaper! The celebrity couple tries to keep their life out of the spotlight, and they appear down-to-earth.
First of all, Seaborn is quite accomplished in her own right. She was a field hockey star in college, leading the Durham University team to two British University championships. After graduation in 2013, the collegiate athlete flew across the pond to get her master's degree from Duke University while playing for the Duke field hockey team. In a 2013 interview with Duke's The Chronicle, Seaborn said, "Ever since I was in high school I've always wanted to ... study in the United States. I looked into different schools that were good academically and also at hockey, and Duke was one that really jumped out at me." According to her LinkedIn, Seaborn headed to Wall Street after graduate school to work for Deloitte and Touche but transferred to the firm's London office in 2016 — presumably to spend more time with a certain ginger-haired singer. 
Well, folks. Buckle in, because Seaborn's romance with Sheeran is the stuff dreams are made of.
How Cherry Seaborn and Ed Sheeran found their happily ever after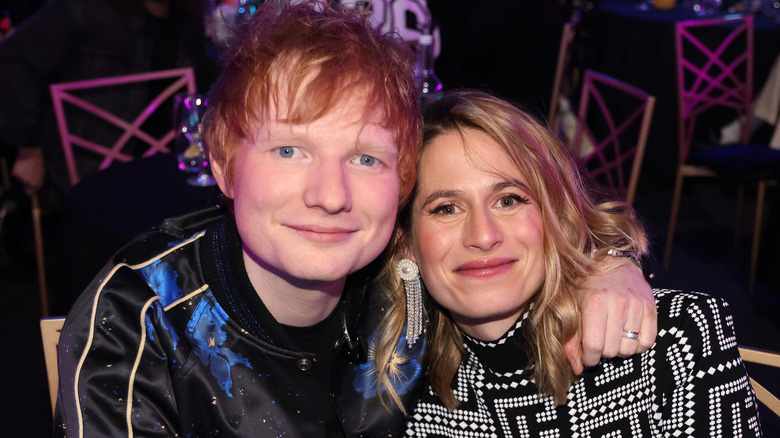 JMEnternational/Getty Images
According to the Daily Mail, Ed Sheeran and Cherry Seaborn developed a friendship when they attended the same high school in Suffolk, England. Speaking on "Armchair Expert with Dax Shepard," the "Bad Habits" singer confessed that "it would have been a disaster" (agreeing with Shephard's take) if they dated in high school. The pair lost touch in 2013 when Sheeran went on tour, and Seaborn departed for Duke University in America. Sheeran revealed to Us Weekly they reunited in 2015 in New York City, "where [Seaborn] was living at the time."
After the school friends connected again, their friendship turned into a full-fledged romance thanks to ... Taylor Swift. In 2017 Sheeran told People, "I went to Taylor's 4th of July party. I was texting [Seaborn], and she was like, 'I'm in Rhode Island at a 4th of July party,' and I was like, 'So am I.'" Sheeran then asked Swift, "'Can I invite one of my old schoolmates?' ... The rest is history."
Tay's party sparked Sheeran and Seaborn's romance, which led to a walk down the aisle in January 2019. A source close to the singer told The Sun about the low-key wedding. "There were only 40 people – so no Taylor Swift, record company executives or any royals or pop star pals ... just a tiny winter wedding," the source explained. After they got married, more changes were in store for Seaborn and Sheeran.
Ed Sheeran and Cherry Seaborn are settling into their life
Ed Sheeran and Cherry Seaborn are settling into their lives. Seaborn stays behind the scenes, but her hubby's media presence gives fans a glimpse. On May 6, Sheeran sent his wife a birthday wish on Instagram. The popular crooner shared a lovely photo of the couple relaxing together, with Seaborn holding a drink. Sheeran wrote, "HBD to ma baby mama. 30 looks good on you." The superstar is proud of his wife and supportive of her career. Speaking on the "Man Man Man de Podcast," Sheeran said Seaborn was "at the top of her field" (via the Daily Mail).
Life has changed quite a bit for the celebrity couple over the years. After news broke that Seaborn was pregnant in 2020, a source told The U.K. Sun, "Ed and Cherry are over the moon. They're very excited but have kept things very low-key." The couple welcomed daughter Lyra Antarctica to the world on September 1, 2020, with the proud dad writing, "We are completely in love with her."
Sheeran gushed about his daughter in a December chat with Ellen DeGeneres. The "Shape of You" singer said his baby girl gives him a purpose outside of music. Sheeran said, "And [being a dad] has actually given me purpose and something in life that's actually more important than my job." Seaborn remains mum on being a mom, but it looks like life is blissful from the birthday photo Sheeran posted on Instagram.