RHOM Star Lisa Hochstein Is Dating Amid Divorce (& Her New Man Is Nothing Like Lenny)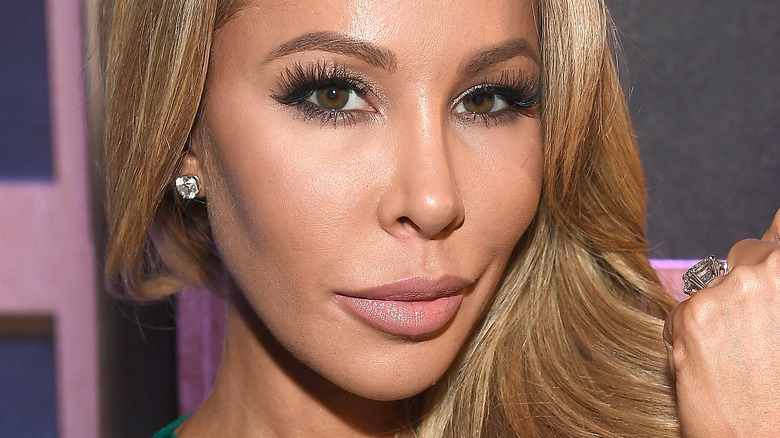 Frazer Harrison/Getty Images
Divorce isn't exactly rare on "The Real Housewives." In fact, most of the women who land a spot on the series are either divorced or end up divorcing before their time on the show ends. However, if you thought the 2022 Miami reboot would change things, you would be very wrong. Breakout star Lisa Hochstein and her husband of nearly 15 years, plastic surgeon Lenny Hochstein, announced their divorce in May 2022.
A divorce is not exactly news in the world of "Real Housewives," but the Hochsteins' was particularly messy. There were rumors that Lisa was ready to pull the plug after catching Lenny having an affair with a model named Katharina Mazepa. Lenny adamantly denied that he had done anything wrong. "It is true that I am seeing Katharina, but none of this happened until after the decision was made to get divorced," he told Us Weekly. Things escalated to the point that Mazepa became involved in the couple's legal proceedings and asked a Miami judge for a restraining order against Lisa, per Page Six. She claimed that Lisa had made several anonymous Instagram accounts to keep tabs on her new relationship. However, the judge didn't find any evidence to support her, and the case was dismissed.
Whatever the truth is, Lisa is likely happy to put some distance between her ex-husband and his much younger model girlfriend. She has a new lease on life and a great new boyfriend — who couldn't be more different from Lenny.
Lisa has leveled up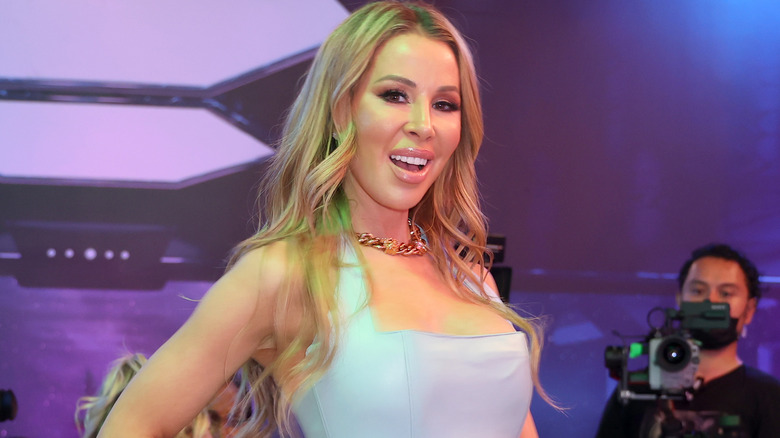 John Parra/Getty Images
Lisa Hochstein is moving on to bigger and better things in the wake of her divorce from Lenny Hochstein. "I want to be happy again," Lisa told ET while discussing her new relationship. "Not that I'm so sad. I have, like, bits and pieces of happiness. It goes in waves, but ultimately I want to be in a long-term relationship. I would love to get married again."
Lisa isn't rushing down the aisle, though. For now, she's keeping things slow (and private!) with her new boyfriend, Jody Glidden, a Miami-based entrepreneur. "He's a great guy. He's been super supportive of me," she said. "We'll just see how [this] unfolds." Lisa added that part of the appeal for her is how different Glidden is from Lenny. "[Glidden] has empathy. He cares," she said, "[he] wants to motivate me to do better, be my best. So, it's a lot of things that I'm not used to dealing with or used to having from my previous relationship." While Glidden might be a lot nicer than Lenny, he's also no less successful. Lisa's new man boasts a master's degree from Harvard and has several prominent tech start-ups under his belt (via LinkedIn).
As for Lenny, he's moving on too. Just like Lisa, he's looking forward to tying the knot again one day. "Nothing has soured for me," he told Us Weekly of their failed marriage. "I'm not soured at all. Sometimes things don't work out."