The Tragic Death Of Grammy-Winning Saxophonist Wayne Shorter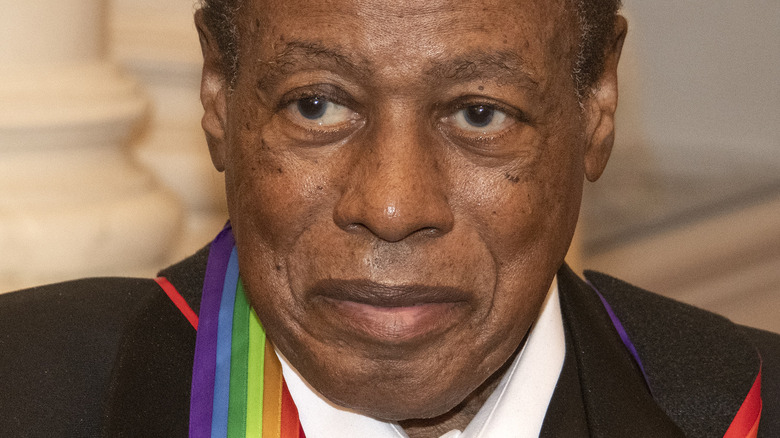 Pool/Getty Images
Wayne Shorter — a widely lauded saxophonist — has died at the age of 89, per Rolling Stone. Shorter's representatives announced the sad news via a statement. "Visionary composer, saxophonist, visual artist, devout Buddhist, devoted husband, father, and grandfather Wayne Shorter has passed away at age 89, departing the earth as we know it and embarking on a new journey as part of his extraordinary life," read the statement. "Shorter was surrounded by his loving family in Los Angeles at the time of his transition."
So far, Shorter's family has yet to speak out about the tragic news. However, Herbie Hancock — Shorter's friend and fellow musician — posted an especially solemn tribute about the late star on Twitter. "Wayne Shorter, my best friend, left us with courage in his heart, love, and compassion for all, and a seeking spirit for the eternal future," tweeted Hancock. The musician also praised Shorter for his masterful skills "as a saxophonist, composer, orchestrator, and recently, composer of the masterful opera "...Iphigenia." He added,  "I miss being around him and his special Wayne-isms but I carry his spirit within my heart."
Unfortunately, Shorter has joined the ever-growing list of celebs who have passed away in 2023. However, Shorter's musical legacy, which includes frequent collaborations with Miles Davis and a host of other pioneering jazz musicians from the '50s onward, will live on forever and always.
Wayne Shorter leaves behind a remarkable legacy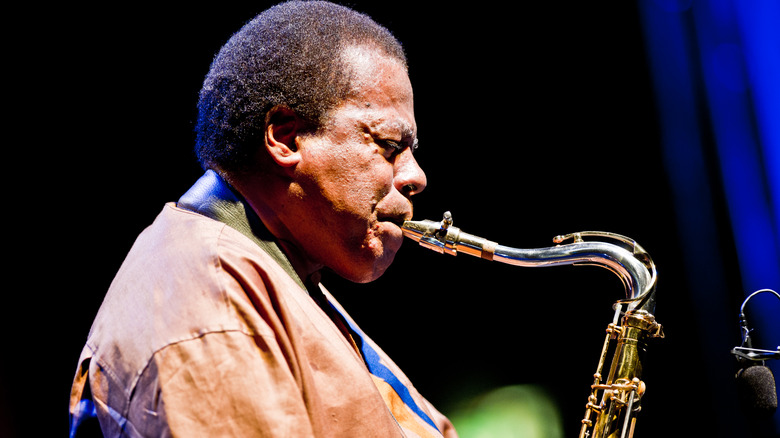 David Wolff - Patrick/Getty Images
Wayne Shorter enjoyed a long, illustrious career that ran over 70 years. Shorter first got his professional start in 1956, as a saxophonist for the Horace Silver Quintet. However, Shorter's big break came two years later after he joined the Jazz Messengers, a jazz-fusion band founded by Art Blakey, the group's resident drummer. Shorter cultivated a rich, mellifluous sound that was unique to saxophonists at the time. However, some of Shorter's most notable collaborations came from his work with Miles Davis. During his tenure with Davis, Shorter worked as a saxophonist and a songwriter, taking part in hits such as "Footprints," "Nefertiti," and "Prince of Darkness."  
From there, Shorter eventually forged his own path and pursued other musical collaborations in addition to his solo music. During the course of his career, Shorter took home 12 Grammy awards against 23 nominations.Despite Shorter's long, highly decorated career, he continued to work until the end of his life. And he was rewarded for his efforts, too. Shorter won his last Grammy in February 2023 for "Best Improvised Jazz Solo" alongside soloist Leo Genovese for "Endangered Species." 
Shorter leaves behind one surviving child, Mikako Shorter, whom he wrote the song "Miyako" for, and his wife, Carolina Dos Santos.