Cheating Tom Sandoval Speaks Amid Raquel Leviss Affair Bombshell (Cue Eyeroll)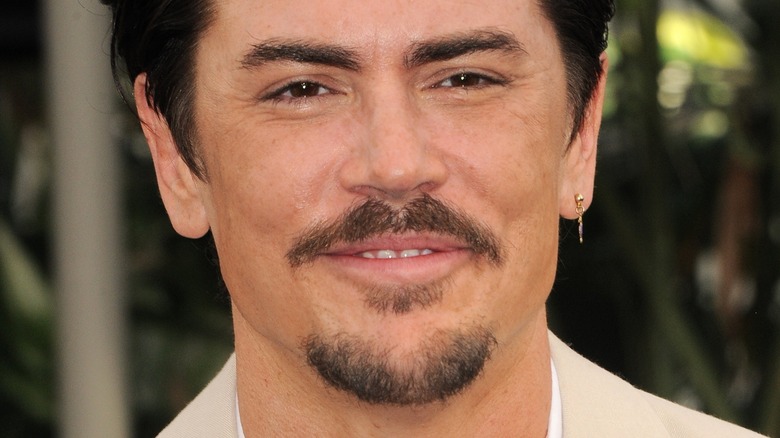 Tinseltown/Shutterstock
Ariana Madix and Tom Sandoval's nine-year romance recently came crashing down amid news of his affair with Raquel Leviss. While the "Vanderpump Rules" co-stars reportedly struggled in their relationship for quite some time, an insider told Us Weekly that things "only came to a breaking point" on March 2. That night, Madix attended Sandoval's band's release party, only to later find out about his infidelity.
According to Page Six, Sandoval and Leviss were "communicating inappropriately" for months, Madix discovered a lewd video from Leviss on Sandoval's phone at his show. She quickly caught on to his cheating, as she discovered a string of explicit texts between them. An insider told People, "She was completely blindsided by this; devastated doesn't even scratch the surface of how she feels." They continued, "This is someone she thought she knew; someone she planned to spend the rest of her life with. You can't even put into words that betrayal." To add fuel to the fire, Madix was actually friends with Leviss.
As of this writing, Leviss hasn't made any comments about the allegations. Meanwhile, Madix has become a ghost — deactivating her accounts on Twitter and Instagram. On the other hand, Sandoval recently alluded to the whole cheating debacle in the most self-centered way, leading "Vanderpump Rules" fans to collectively roll their eyes.
Tom Sandoval is having a pity party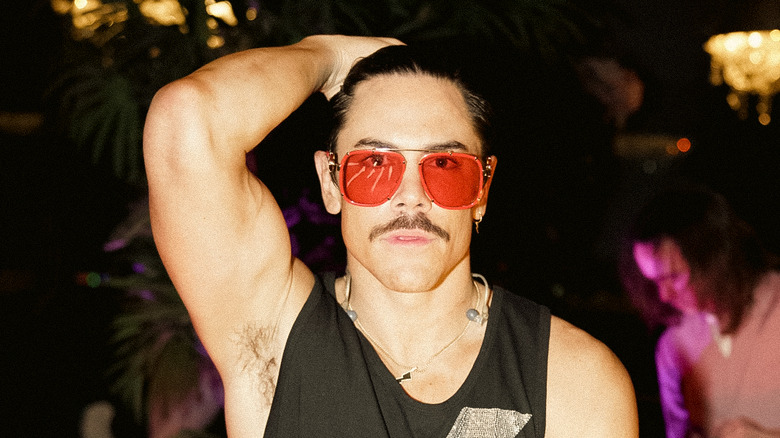 Andrew J Cunningham/Getty Images
Tom Sandoval is no longer keeping his mouth shut about his cheating scandal with "Vanderpump Rules" co-star Raquel Leviss. Yet, unsurprisingly, he's making the situation completely about himself. A source told Us Weekly that at his March 3 gig, Sandoval asked the audience, "Have you ever been one of the most hated people in America?" In a clip of Sandoval's show on Twitter, a fan repeatedly yells "cheater." Then, someone screams, "Ariana!" and Sandoval responds, "We love her."
It's all a slap in the face for Ariana Madix, who continues to be entangled in the drama. In fact, mere hours before she learned that Sandoval was cheating on her, Sandoval spoke about "respecting" Madix, per Page Six. On March 1, he told the outlet, "We definitely have our ups and downs for sure. I think we've been really good about respecting each other." Sandoval also noted that he and Madix have had "each other's backs in a reasonable way ... within reason." He said, "I think it's just worked, ya know?" Ouch.