Who Is Lionel Richie's Much Younger Girlfriend, Lisa Parigi?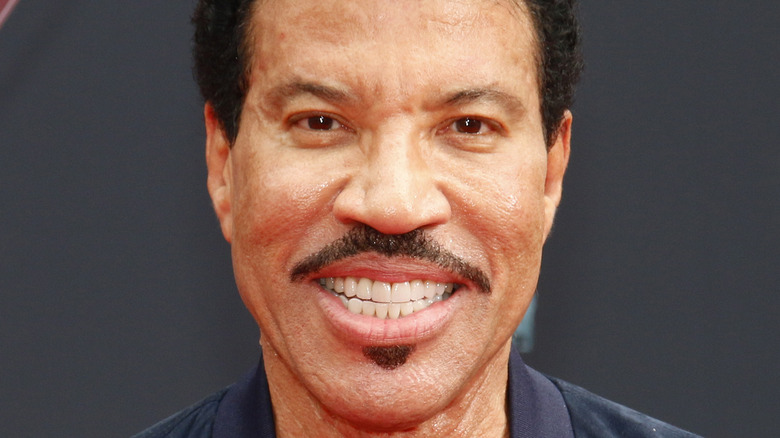 Tinseltown/Shutterstock
Now in his '70s, singer Lionel Richie has led an interesting life — to say the least. Widely regarded as one of the greatest singer-songwriters of his time, Lionel has evidently earned his title as a legend. Still, just as interesting as his career progression and success is his personal and love life which has unraveled over the decades. In 1975, Lionel married his first wife, Brenda Harvey, with whom he would later adopt their daughter Nicole Richie. Sadly, after nearly 20 years together, Lionel and Harvey divorced in 1993. Two years later, the singer married Diane Alexander, with whom he welcomed two kids, Sofia and Miles Richie. In 2004, Lionel and Alexander divorced. And while both of his attempts at marriage failed, Lionel did not give up on love.
According to The Daily Mail, Lionel has been in a relationship with model Lisa Praigi — who is 40 years his junior — for nearly a decade. Regardless of their age gap, their romance has continued to evolve, with the young model even getting a shout-out during Lionel's Rock & Roll Hall of Fame induction speech. "I'm on the stage tonight. But the most important thing is I want to thank all of my friends, my family, Miles, Sofie, Nicole. The grandkids. Lisa, my heart," he said with a heavy heart.
Outside of being Lionel's "heart," however, who is Lisa Parigi?
Lisa Parigi works in the beauty and fashion industry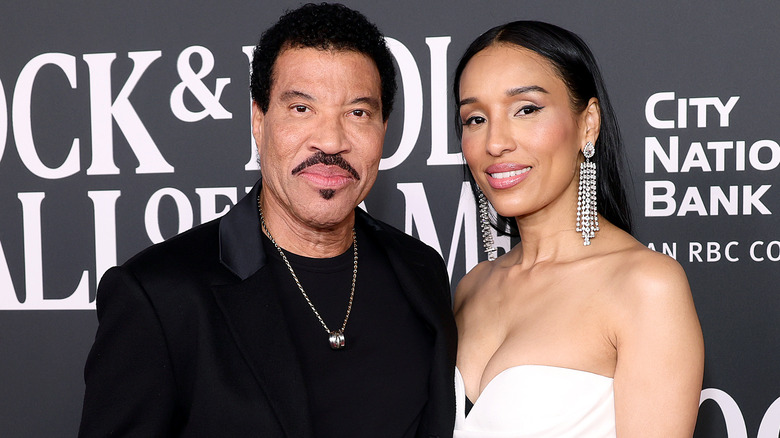 Emma Mcintyre/Getty Images
Raised in Switzerland but now residing in the United States, Lisa Parigi has made a name for herself in the beauty and fashion spaces. According to The US Sun, Parigi has a career in modeling while also being an avid entrepreneur. Today, the 33-year-old is the proud owner of The Estate Collection, a luxury company producing hand-poured candles and fragrance oils. As written on her blog, The Estate Collection was inspired by Parigi's love for travel, design, and luxury amongst other things. 
The model also combined her knack for entrepreneurship and her intimate knowledge of the beauty industry, Parigi founded Glow Up Beauty — a brand producing vegan and natural skincare products. "I poured my love into producing natural and effective products for anyone who is looking to better their routine but may not have the most time to focus on it," Parigi once explained in an interview with DuJour. In the same interview, lauded Lionel Richie and his family for their support following the launch of Glow Up Beauty. "I must tell you, it took Lionel a moment to get used to the pink color of the eye mask, but after seeing the results, he's a believer! Sofia [Richie] loves and uses them, too."
In addition to having her own businesses, Parigi also has investments in other businesses including a healthcare tech startup called Heal. "It's extremely exciting to be part of such an innovative venture," she told Legend of her involvement with the company.
Lisa Parigi and Lionel Richie might never get married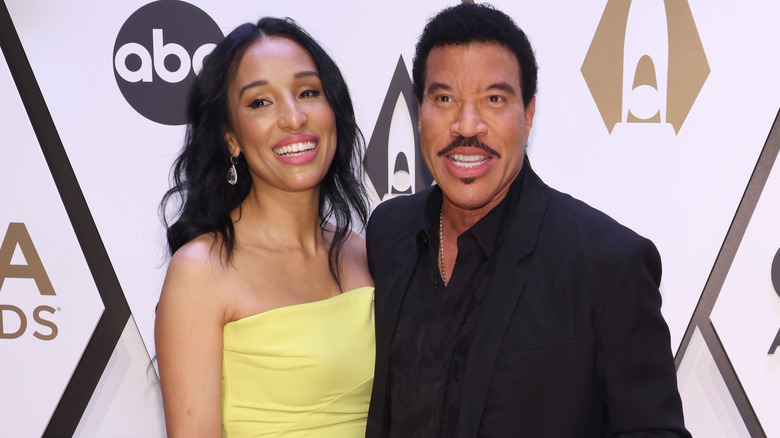 John Shearer/Getty Images
Despite the rave around their age difference, Lisa Parigi and Lionel Richie have continued to enjoy a blissful relationship they have managed to keep private. Still, the iconic singer will brag about Parigi given the opportunity. "She's extremely beautiful, but most importantly she's smart and helps me deal with my crazy world," Richie gushed to People in 2019. "At this time in my life when you can be so jaded about things, [my girlfriend] Lisa kind of makes everything feel a bit safe." So, if Parigi indeed makes Richie a happy man, is there a chance he would be giving marriage another shot? The answer is Yes. "There's always big plans," he said in his interview with People. "Do I have an exact time on this? Oh, hell no. I don't. But there is light at the end of the tunnel. I'm sure."
Parigi has also touched on the subject of marriage. As noted by Mirror, she previously said that getting married to the singer was not of utmost importance. "Lionel has been there twice and it was definitely tough for him. I don't need a ring to validate my relationship with him. What we already have is enough. So many people need marriage to validate a relationship, but I'm not one of them. Lionel doesn't owe me anything."
In a world of maybes, the third time might be the charm for Richie!