What Lionel Richie's Relationship Is Really Like With His Daughter Nicole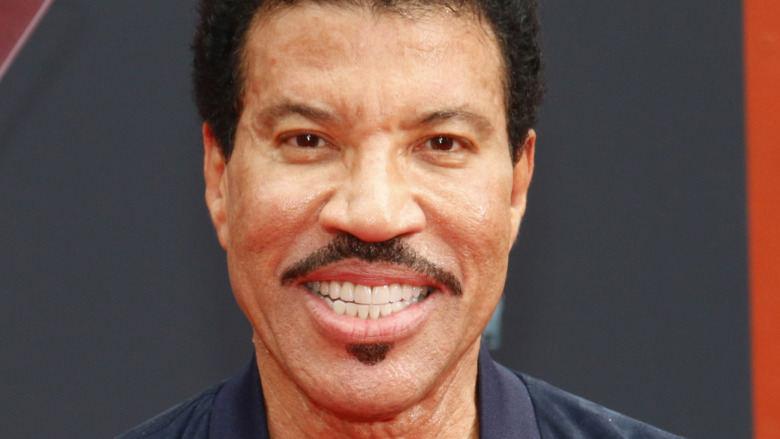 Shutterstock
Legendary singer Lionel Richie is never shy about talking about his famous daughters. While these days we hear more about Lionel commenting on his youngest daughter Sofia Richie's life, thanks to her relationship with ex Scott Disick, the American Idol judge is no stranger to letting his daughters steal the spotlight. After all, his eldest daughter is former reality TV star Nicole Richie.
According to PopSugar, the House of Harlow designer moved in with the singer and his then-wife Brenda Harvey when she was just 4 years old. Nicole recalled, "My parents were friends with Lionel. They trusted that they would be better able to provide for me." It didn't take long for Lionel and the former Simple Life star to get close. He explained, "She was a little button, and of course by that time I was Dad and so I said, 'OK, here is what we are going to do: you're going to make everyone wish that they had adopted you." He and his wife later legally adopted Nicole when she was 9 years old.
The two have remained tight ever since, with Lionel continuing to be his daughter's biggest fan. When she landed her first role as a series regular on Great News, Nicole joked on Today in September 2017, "He shows up on everything I do." Yet, while the "Hello" singer is usually praising one of Nicole's many accomplishments these days, there was a time when things were much harder and Lionel had to step in to save his daughter's life.
Lionel Richie was there for Nicole Richie when she needed help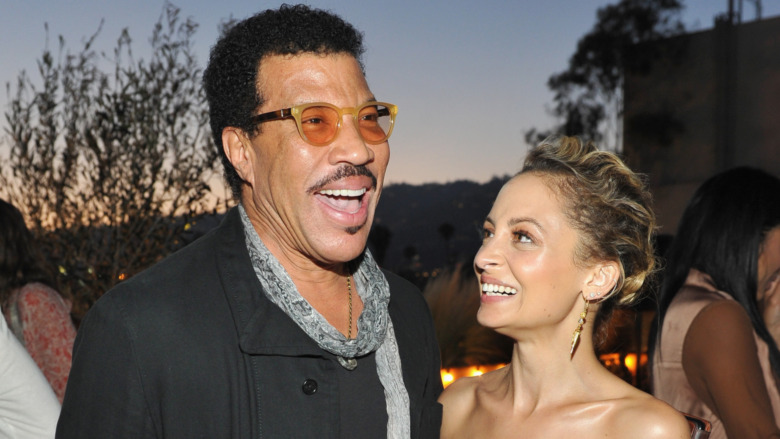 Donato Sardella/Getty Images
TV personality Nicole Richie appeared to know she could always turn to her father. The author struggled with addiction early in her career and reached out to Lionel Richie when she was ready to seek treatment following the death of two friends. Lionel recalled via PopSugar, "I got a phone call and she said, 'Dad, I need help, I don't want to be the third one.'"
The devoted dad even went as far as canceling his tour so he could be with his daughter during this difficult time. He revealed, "I said, 'I am with you' and I cancelled [my] tour. I said, 'Me and your mother ' — who didn't get along that well — 'Me and your mother are checking into rehab with you.'"
These days the Nikki Fre$h star is a parent herself to two kids she shares with husband Joel Madden. Nicole seemingly has decided to do things differently and keep her kids out of the spotlight, rarely sharing them on social media. Yet she does make a point to give shoutouts to her dad, sharing photos of them together, as well as videos of her usually teasing him. Lionel himself gushed about Nicole and her sister in a post for International Women's Day where he wrote, "I am so proud of the women you have both grown into." Nicole may have gone though a lot, but thankfully her strong relationship with her dad helped her come out on the other side.
If you or someone you know is struggling with substance abuse and mental health, please contact SAMHSA's 24-hour National Helpline at 1-800-662-HELP (4357).