Hoda Kotb Returns To Today Show After Daughter Hope's Health Emergency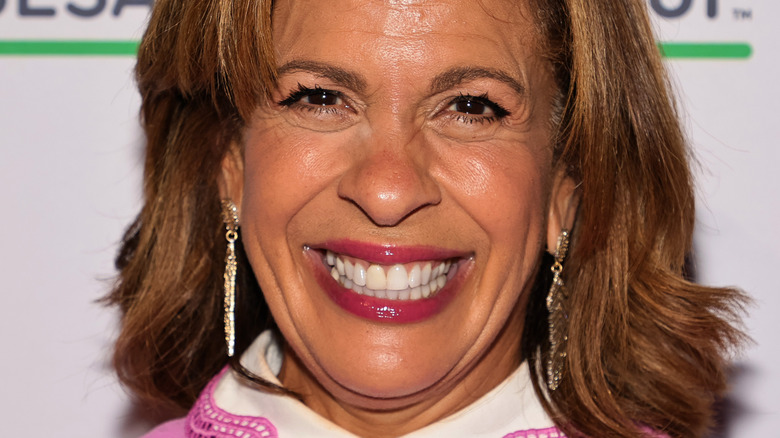 Theo Wargo/Getty Images
Hoda Kotb was last seen hosting "Today" on February 17. Co-anchors Savannah Guthrie and Jenna Bush Hager simply stated that Kotb was "out" for the day with no explanation as to why she was absent from the show. Because of this, fans of the show started to worry after Kotb hadn't resumed her co-hosting duties after two weeks.
In 2019, Kotb was absent from the morning show for five months, revealing that she was adopting her second child and was taking some quality time off to care for her new baby and welcome her into the family. She left the show in April of that year and announced she was returning at the beginning of September.
"I know it's sort of weird that I'm taking this much time, but I just feel like sometimes in life you don't know how much of your kids' lives you're gonna be able to see," she said on the show, updating the viewers midway through her five-month absence. "But I would say to myself, 'I'm not gonna miss right now.'" She added that taking time off has helped her live in the moment, and she vowed to always save time for her family once she returned to work. And it seems that Kotb has stayed true to that promise, as she recently put family before her job.
Hoda Kotb reveals Hope was in the ICU
Hoda Kotb revealed in October 2020 that she and her then-fiancé, Joel Schiffman, had filled out the paperwork to adopt a third child. It was later reported that the COVID-19 pandemic slowed down the adoption process significantly. She and Schiffman split before they could complete the adoption, but fans speculated that the reason for the "Today" host's unexpected absence was that she decided to adopt the child on her own.
But it turns out Kotb's absence was because of a family emergency, as she explained what happened during her return to "Today" on March 6. "My youngest, Hope, was in the ICU for a few days," she said, adding that her daughter was in the hospital for a "little more than a week" after. "I'm so grateful she is back home ... and we are watching her closely." She then took the time to thank all the nurses and hospital workers who took care of her daughter. A week into her absence, Kotb posted a photo of a painting that said "Choose Hope" on her Instagram page. This cryptic message now makes sense, as Hope was the daughter who was in the hospital.