Who Is Aubrey Plaza's Husband, Jeff Baena?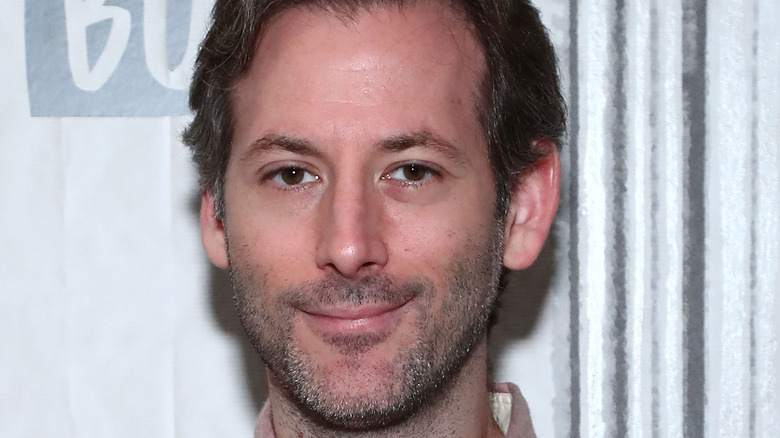 Astrid Stawiarz/Getty Images
Jeff Baena and Aubrey Plaza love working together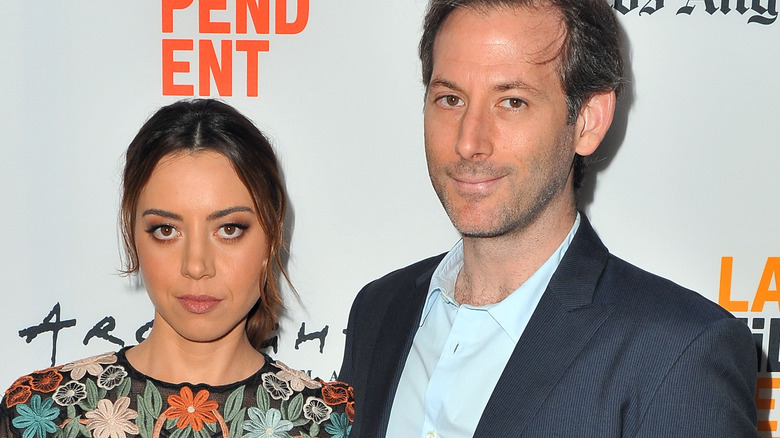 Jerod Harris/Getty Images
Aubrey Plaza's husband, Jeff Baena, works as a writer, producer, and director. He co-wrote the 2004 film "I Heart Huckabees," and told Reel Talker that the film was his first credit as a writer. Following that, Baena was working in studio writing jobs until 2014, when he wrote and directed "Life After Beth," a zombie-comedy with Plaza in the title role. Baena proves that he can wear many hats and loves involving his wife; he wrote and directed the 2016 film "Joshy," where Plaza played the character Jen. He co-wrote and directed "The Little Hours," about a convent full of nuns and, you guessed it, Plaza was a main character. He wrote and directed the 2022 rom-com "Spin Me Round," and Plaza's in that too.
So what's it like working as a couple? Baena told Reel Talker that it was the best experience. "She's awesome," he said of Plaza. "I'd be working with her if she wasn't my wife, but luckily she's my wife." He added, "The opportunity to do something creative [together] where we're both fulfilled—how rare is that?" Plaza has said the same about working with Baena. "I think that when you're with someone that is in your field, they understand what you're dealing with on a deeper level," she told People. But she said that it can get close at times, and so they're both aware of the importance of doing things separately from time to time.
How an eye injury led to Jeff Baena's big break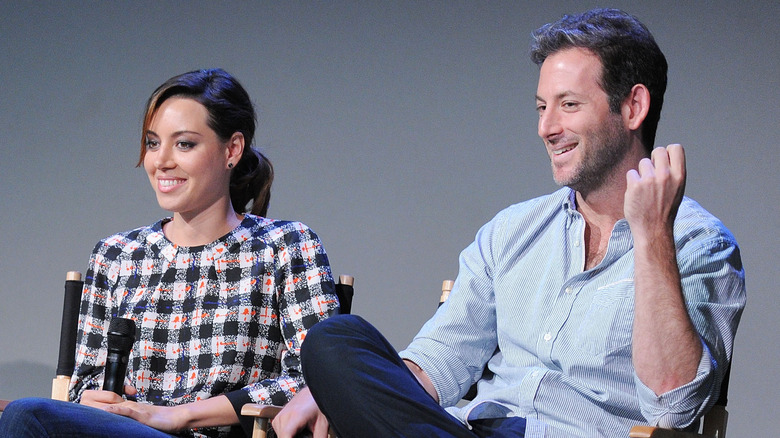 J. Countess/Getty Images
Jeff Baena grew up in Miami and attended NYU's film school and eventually took a job in Los Angeles as an assistant editor to David O. Russell. The job was a great lead, but it wasn't what Baena wanted to do, which was work as a writer and director. One day, while Baena was driving to work, he got into a car accident, which left debris in Baena's eye. While at work with Russell, Baena was in so much pain that he couldn't work as an assistant editor. After a doctor's visit, Baena couldn't drive and so he and Russell spent the day talking, and the experience led to Baena getting his first script-writing job with Russell for "I Heart Huckabees." "For him to consider me a collaborator at all gave me such a confidence boost," Baena told Fast Company of Russell.
But Russell isn't the only director who shaped Baena. While speaking with Reel Talker, Baena said, "The reason I became a filmmaker is because of [Federico] Fellini," the legendary Italian filmmaker. He said that as a kid, he consumed European films and it influenced his later aesthetic, and certainly influenced Baena's ongoing love for Italy. This was why he chose to film "The Little Hours" in Italy because he loves it so much.