Lily Aldridge Was A Taylor Swift Squad Member — Are They Still Friends?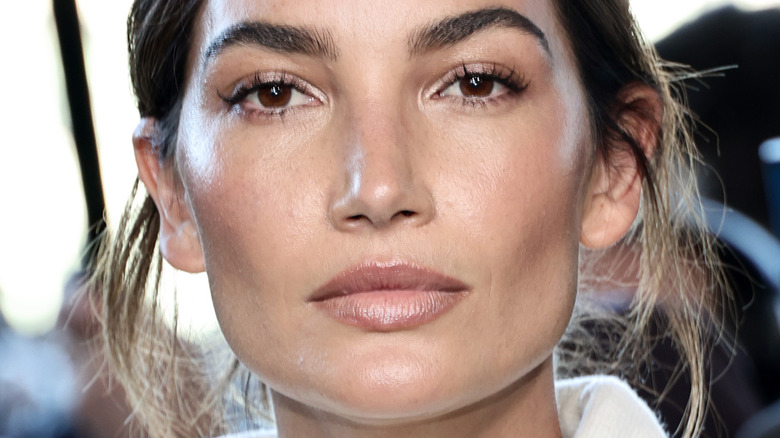 Jamie Mccarthy/Getty Images
If there's one girl group nearly everyone was dying to be a part of, it was Taylor Swift's squad. From award shows, music videos, and social media posts, you couldn't escape the A-list group of girls. In 2015, at the height of the "squad" era, Swift revealed to Vouge Australia (via US Weekly) how much her friends meant to her, saying, "My friendship group is one of my favorite things about my life right now. Our friends really have each others' back."
So who was in Swift's Squad? Well, the famous group of friends included the likes of Selena Gomez, Gigi Hadid, Cara Delvigne, and so many more. One key member of the group was model Lily Aldridge. In 2014, Aldridge shared with the Huffington Post how she and the "All Too Well" singer connected thanks to her husband and member of King of Leon, Caleb Followill. Aldridge said, "Taylor is amazing. She's such a good friend. We both live in Nashville. She came to one of my husband's concerts, and we found out we were neighbors, and then we became friends." Swift and Aldridge hit it off right away, and the model solidified herself a spot in the coveted squad.
Over time, however, the group of friends went their separate ways. Some remain close friends with the pop singer, while others no longer do. So, what happened with Swift and Aldridge? Well, we are here to fill you in on all the details.
Lily Aldridge's daughter and Taylor Swift are BFFs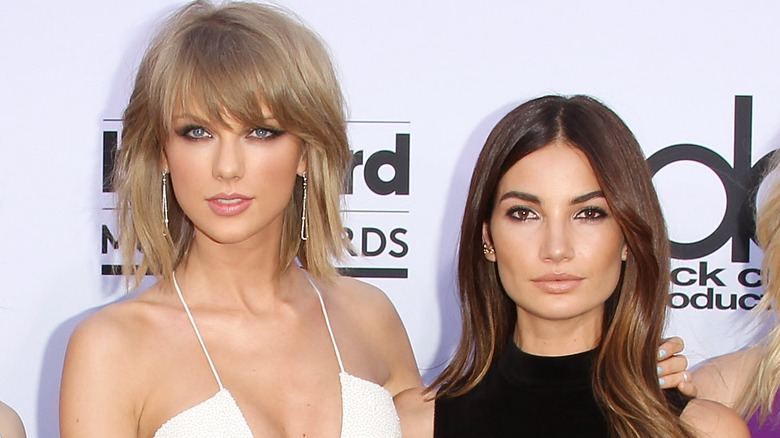 Michael Tran/Getty Images
Move aside Lily Aldridge, because Taylor Swift has a new best friend, and it happens to be her daughter. Aldridge and her husband, Caleb Followill, welcomed their first child, Dixie Pearl in 2012, per Vogue. Seeing as Taylor Swift was already friends with Aldridge, it was only a matter of time before she met the little bundle of joy. It turns out, Swift and Dixie hit it off right from the start.
The Victoria's Secret model revealed to People in 2020 how Swift and her daughter became close friends. She shared, "Taylor and Dixie are best friends! She asks to go to Taylor's house every day and loves to go upstairs and play with her cats." Since Aldridge and Swift have homes in Nashville, it's easy for Dixie to visit her BFF. Aldridge continued to gush about the "Love Story" singer, she said, "It's just amazing. She's just the sweetest person." Dixie is also a big fan of Swift's music, as the model revealed they have constant dance parties in their home to the pop singer's tunes.
According to E! News, Swift and Dixie even took their friendship to the happiest place on Earth in 2016. The Grammy winner joined Aldridge and her daughter when they decided to go to Disneyland. The model even shared a sweet picture of the three on a ride together on Instagram. Dixie and Swift's relationship is so strong and will hopefully continue for years.
Lily Aldridge continues to support Taylor Swift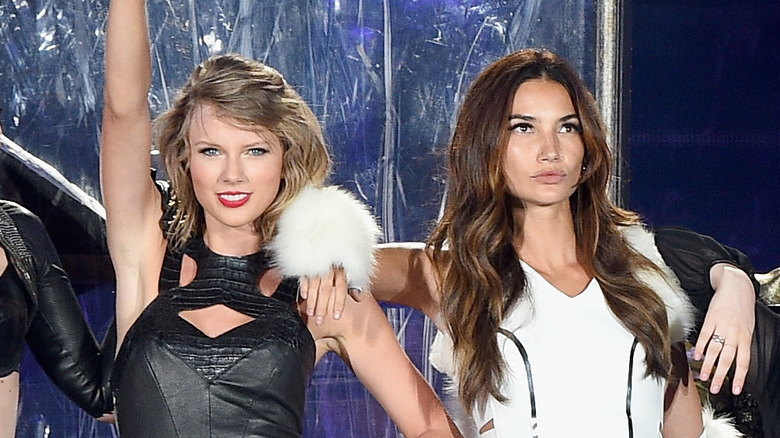 Larry Busacca/lp5/Getty Images
Lily Aldridge's life is, no doubt, busy with two kids and her modeling career, but she makes time every now and then to shout out one of her good friends, per Insider. The model was a big part of the Taylor Swift squad, and even as the years have passed, she has continued to support Swift.
In 2016, the Victoria's Secret model shared a sweet post of the pop singer on her Instagram. Aldridge wrote, "Happy Birthday Taylor. There's so many reasons I love you!!! You are my partner in crime, dance partner, someone I can talk to about anything, friend for life! But most of all I love your big beautiful heart..." The birthday shoutouts don't stop there, because, in 2018, the model posted Swift on her story celebrating the "Lavender Haze" singer's birthday once again, per Insider. Apparently, this hangout was one of their last public outings together, but that doesn't mean they still don't talk.
Aldridge has shared several social media posts showing her love for Swift, per Insider. In 2021, the model posted the singer's Grammy performance to her story with the caption, "Love you." Aldridge also had to show her support for Swift when she rereleased her album "Red (Taylor's Version)" as she rocked the singer's merch. Seeing as Aldridge is still constantly supporting Swift, it's safe to assume the two are still close friends.