Bella Hadid And The Weeknd Spotted Together At Cannes Film Festival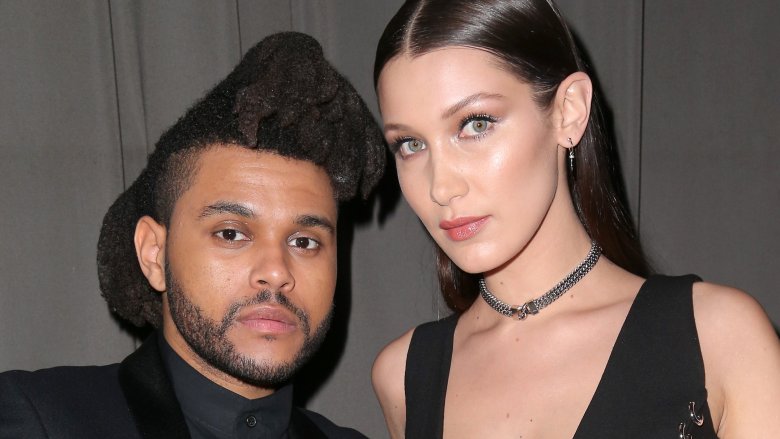 Getty Images
Are Bella Hadid and The Weeknd dating again?
The Los Angeles Times reports that the model and the singer were seen getting cozy at the Cannes Film Festival on Thursday, May 10, 2018. According to the paper, Hadid was in France to promote a collaboration between Alexander Wang and Magnum ice cream (the brands worked together on a $995 leather cooler), and the launch party for the campaign was held on a beach across from yachts docked for the film festival.
Hadid and The Weeknd reportedly arrived at the party separately but spent much of their time there in a VIP area together. They were reportedly spotted kissing and were "openly affectionate." At one point, The Weeknd, whose real name is Abel Tesfaye, is said to have watched Hadid dance in the DJ booth.
Regarding Hadid and The Weeknd's alleged PDA, an insider told Page Six, "She had her arm around him, was rubbing his head and massaging his back. They were talking really close, almost kissing, and then it looked like ... it happened." Hadid and The Weeknd reportedly left the party together around 12:30 a.m., about two hours after they'd first arrived.
As Nicki Swift previously reported, Hadid and The Weekend broke up in November 2016, after dating for nearly two years. Rumors that they'd gotten back together, following The Weeknd's split from Selena Gomez, circulated in November 2017. In April 2018, the two were seen getting close at Poppy nightclub's Coachella pop-up, according to People. "The Weeknd and Bella were sitting on each other's laps and all over each other all night long," a source told the magazine. "They definitely looked like they were fully back together."
However, in response to an Instagram post shared by E! News that claimed she and The Weeknd had been "kissing all night" at the party, Hadid said, "It wasn't me." 
At the time of this writing, neither Hadid nor The Weeknd have commented on their reported PDA at the Cannes Film Festival.