Chris Rock's Comedy Special May Be The Last Time We Hear His Take On Infamous Will Smith Slap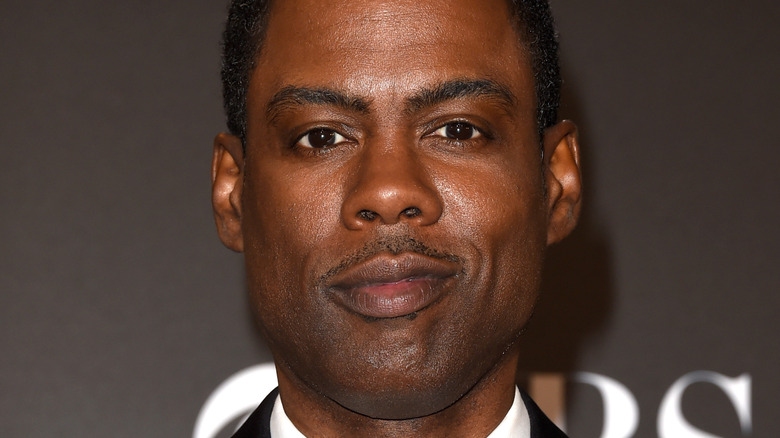 Jason Merritt/Getty Images
Nearly one year after the Oscars slap heard 'round the world, comedian Chris Rock mentioned it ALL... in his very own live Netflix special titled "Selective Outrage."
During the March 4 live special, Rock took his sweet time, waiting until the very end to delve into the nitty-gritty of the moment A-list actor Will Smith walked onstage and physically assaulted him while he was hosting the 94th Academy Awards show — but boy, did he deliver. "People like, 'Did it hurt?'" he began. "It STILL hurts. I've got 'Summertime' ringing in my ears," he quipped. Alas, things got heavier when Rock referenced the affair rumors surrounding Smith's marriage. "Now, I normally would not talk about this s***, but for some reason, these ****** put that s*** on the internet," he prefaced. As you may recall, back in July 2020, Smith appeared on "Red Table Talk" and openly discussed Jada Pinkett Smith's affair, or erm, "entanglement," with their son's friend, August Alsina. "She hurt him way more than he hurt me. And who's he hit?! Me!" Rock bellowed out. YIKES. But that's not all. Rock also went on to explain why he opted not to fight back. "Cause I got parents, that's why," he declared. "And you know what my parents taught me? Don't fight in front of white people," he added.
But can the public expect any more tidbits of info from Rock regarding #SlapGate? The answer may or may not surprise you... 
Chris Rock is ready to move on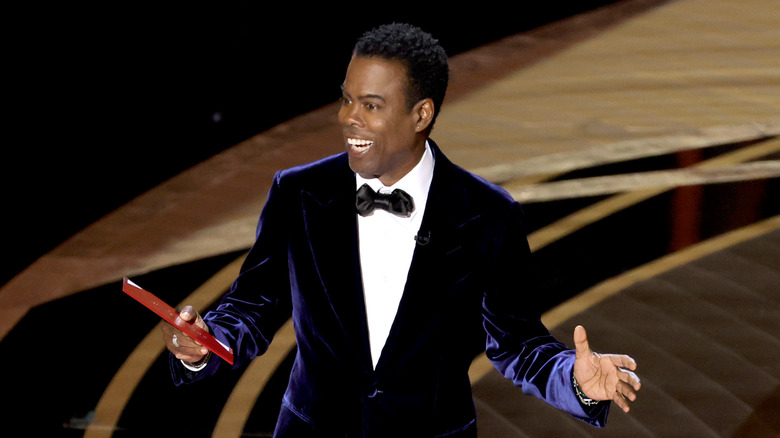 Neilson Barnard/Getty Images
Chris Rock is looking ahead!
Following his highly-publicized tell-all Netflix special, one insider told ET that the drama surrounding himself and Will Smith is now strictly in Rock's rearview mirror. "He said everything he wanted to say," the source said. "It was funny, self-deprecating, and thought-provoking. Now, Chris is ready to move on." And that he did! Another source told the outlet that following the special, Rock partied the night away in Baltimore with his nearest and dearest, including fellow comedian Dave Chappelle and his mother, Rosalie Rock. "It was Chris' chance to exhale after a year of dealing with this. Rock left Baltimore this morning and plans to take at least a month off now that the special is over," the insider explained. Meanwhile, another source told People that Rock was unbothered about the potential of any fallout from the special. "He said what he needed to say and doesn't give a s*** about the reaction either way. He isn't worried," the source maintained. 
Alexa, play "Just Cruisin'" by Will Smith...