What Ariana Madix And Kristen Doute's Relationship Is Like Now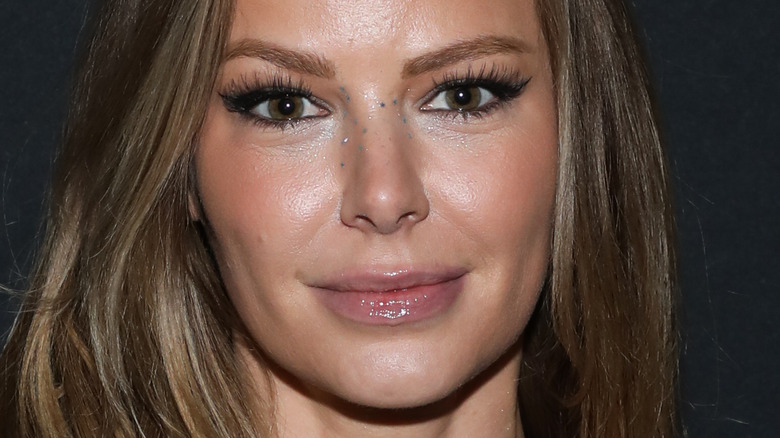 Paul Archuleta/Getty Images
SUR is in a state of chaos from which it may never recover. Last Friday, the news broke about Tom Sandoval and Raquel Leviss. This wouldn't be very interesting if it weren't for the fact that Sandoval has been with Ariana Madix for nearly a decade. Moreover, the situation between Sandoval and Leviss was much more than a hookup. They allegedly said "I love you," planned to one day be together, and wore matching necklaces to symbolize their love. Oh, and Madix and Leviss were best friends.
To say this rocked the "Vanderpump Rules" fandom would be an understatement. Sandoval, who just opened his second restaurant, posted a notes app apology to his Instagram, begging fans not to spam his business reviews. "There are 3 other partners and 20 employees, who especially rely on the restaurant for income for them and their families," the embattled reality star wrote. Sandoval notably did not mention Madix in his apology. As for Leviss, she has been MIA since the news broke and has yet to address any of the allegations publicly.
While the Sandoval/Leviss crisis is one of the biggest in "VPR" history, it is far from the first. Madix and Sandoval first got together amid scandal. Before dating Madix, Sandoval dated Kristen Doute for years, and she accused the two of fooling around behind her back and warned Madix that Sandoval would do the same to her. Unfortunately, it looks like Doute was right, and she has a lot to say about it.
Time heals all wounds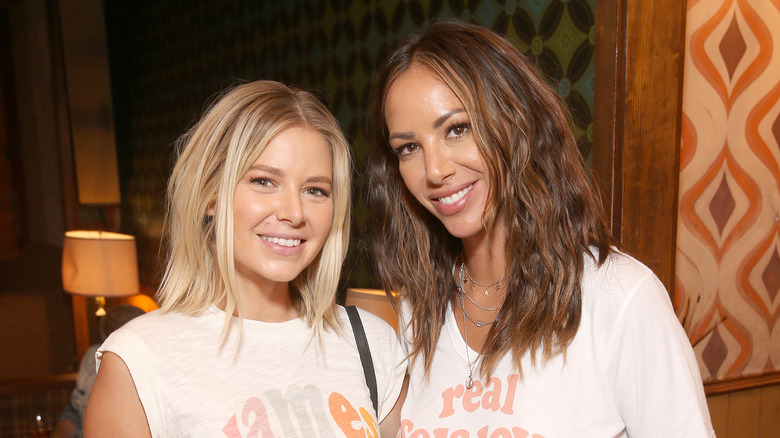 Jesse Grant/Getty Images
Long before Tom Sandoval cheated on Ariana Madix, he allegedly cheated on Kristen Doute with his future ex-girlfriend. So, it should come as no surprise that Doute and Madix didn't get along. For several seasons they would refuse to be in the same room or film together and spent the reunions crying and yelling at each other. When Doute attempted to apologize to Madix and move on for the sake of their friend group, Madix wouldn't let her. "It's a healthy thing to set boundaries for yourself," Madix told Life & Style in 2016. "I just don't want to be around somebody who has that capability to plot against other people." Madix went on to call Doute's apologies "self-serving manipulation."
Eventually, Doute started dating James Kennedy, then dated Brian Carter for another few years, and Madix and Sandoval settled into domestic bliss. Somewhere along the way, the women buried the hatchet and became friends. "She and I are so, so close now," Doute told Us Weekly in 2020. "There was such a temperature change I feel when she and I were no longer, like, salty toward each other." Doute and Madix became so close that Madix has very publicly supported Doute's business ventures over the years. 
You better believe that Doute repaid the favor. Ever since the news broke about Sandoval's clandestine relationship with Raquel Leviss, Doute has been by Madix's side and may even return to "VPR" to support her through the fallout.
Doute does an encore?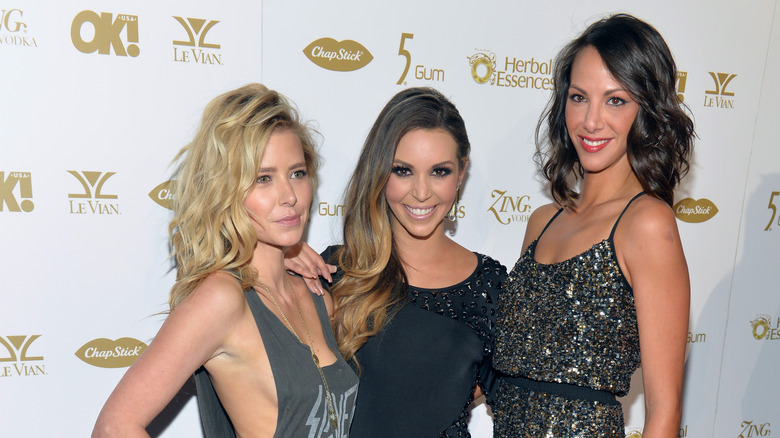 Michael Tullberg/Getty Images
When Ariana Madix found out that her partner of nearly a decade had been cheating on her, Kristen Doute was one of the first on the scene. Within hours, Doute and Madix's other close friends were at Madix's house, offering support as paparazzi camped out outside. Doute posted an Instagram Story hugging and kissing Madix and talking about how much she loves her. "I love you more than anything in the whole wide world," she reportedly said, per People. "I'll kill people for you."
It's bittersweet for fans to see Madix and Doute come together under such devastating circumstances. However, while the fanbase continues to reel from the news of Tom Sandoval's affair, the reappearance of Doute could promise good things in the future. According to insiders, producers are considering having her return to the show. Doute was fired in 2020 after making racist allegations against a former castmate – something Bravo boss Andy Cohen has since expressed regret about.
"Vanderpump Rules producers have approached Kristen to come back on the show to talk about this," an insider told People. "As someone who's dated Tom and built a strong friendship with Ariana over the years, she has a singular perspective on the situation that producers are interested in," a different source told Page Six, adding that the rest of the cast would love to see Doute back on the show.