Tom Sandoval Had A History Of Cheating Accusations Before Raquel Leviss Affair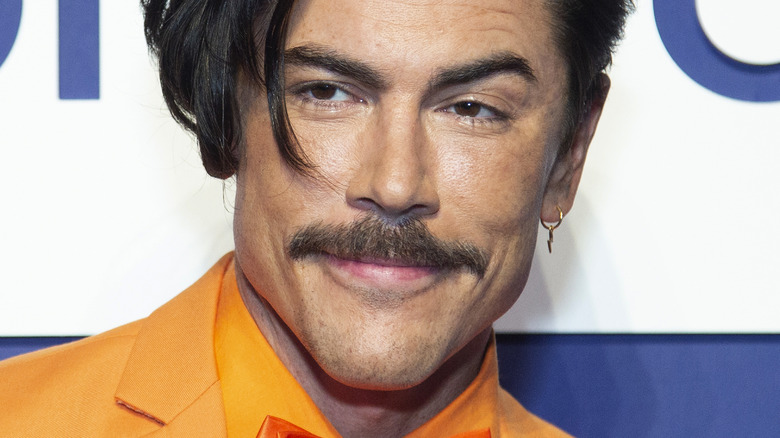 Santiago Felipe/Getty Images
As any Bravo fan worth their weight in hair extensions and fake tanner will already know, "Vanderpump Rules" star Tom Sandoval hit the headlines in a major way for his, erm, indiscretions in March, when it was revealed he'd cheated on his longtime girlfriend Ariana Madix with her friend and co-star, Raquel Leviss.
The gossip columns were whipped into a frenzy over the news, with TMZ reporting Madix apparently uncovered the affair and dumped her now former boyfriend. More details have leaked since then, with a source claiming to People that Sandoval and Leviss were supposedly seeing each other for six months before Madix found out. "All the while, Tom was sleeping next to Ariana in bed. She was completely blindsided by this; devastated doesn't even scratch the surface of how she feels," they claimed. "This is someone she thought she knew; someone she planned to spend the rest of her life with. You can't even put into words that betrayal."
But while there's no doubting the affair (which Sandoval apologized for, just not to Madix) came as a shock to Madix and fans of the show alike, this actually isn't the first time the musician has been accused of stepping out on his now former girlfriend. Anyone remember the Miami Girl drama?
Tom Sandoval was accused of hooking up with a girl in Miami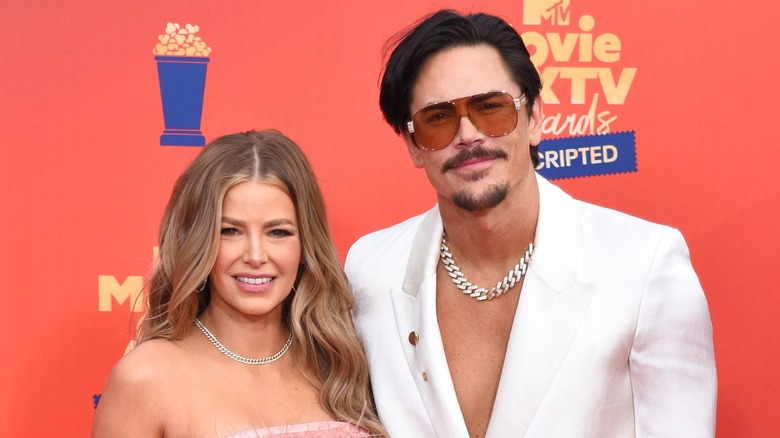 Michael Mattes/Shutterstock
As longtime "Vanderpump Rules" fans may remember, back in 2014's Season 3, Tom Sandoval's former girlfriend Kristen Doute brought a woman to Ariana Madix's attention she claimed Sandoval had supposedly slept with during a trip to Miami. Doute and the supposed other woman confronted Sandoval and Madix, though she wasn't about to doubt her man. Madix stood by him and the two actually stormed out together over the allegations.
Madix later admitted she wished she hadn't walked out after the cheating allegations came to light, while also insinuating her boyfriend being unfaithful was a manufactured storyline. "The reason why we left is because we felt like production was pulling this whole thing," she told Us Weekly in October 2021. "We were, like, 'Oh, so random people just show up now.' I do regret... just not fully calling out the whole real story, like on camera and staying there," she added, noting she wished she'd asked the woman point-blank more about her story about what supposedly happened with Sandoval.
As for what Sandoval made of it all? He denied the allegations. "If I can do anything over again, I just would have never even filmed with [Miami Girl]. I just don't think it's really fair. Like, so I can, like, make up something about anybody and then end up on our show? I wish I would have just never even engaged in that at all," he told Us Weekly.
Ariana Madix always shot down the Miami Girl cheating rumors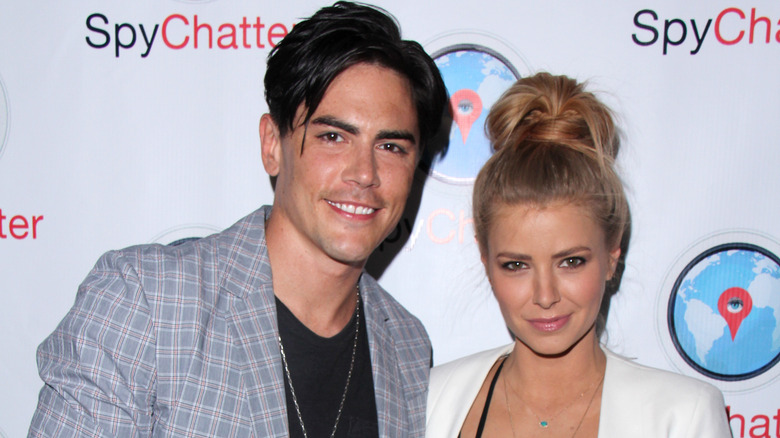 Kathy Hutchins/Shutterstock
In a move she may now regret, Ariana Madix was always very adamant that Tom Sandoval hadn't cheated on her when the Miami Girl rumors came to light. In fact, Andy Cohen asked her directly if she believed Sandoval had gotten intimate with Miami Girl on "Watch What Happens Live" in December 2021, to which she responded, "Honestly? No, I don't." Sandoval then pointed out that Madix's brother was with him on the trip to the Sunshine State, making it even more unlikely that he actually did anything he should not have done. "You think he was like, 'Yeah, bro, get it?'. No, it never f***ing happened, dude."
Other "Vanderpump Rules" cast members also had their say (hey, this is reality TV, of course they did!) but, well, they weren't so convinced nothing happened. Katie Maloney-Schwartz and Lala Kent appeared on "Watch What Happens Live" in October 2021 and both admitted they thought Sandoval may have done more with Miami Girl than he publicly admitted to — though neither commented further on why.