Gigi Hadid Isn't Shy About Her Nepo Baby Status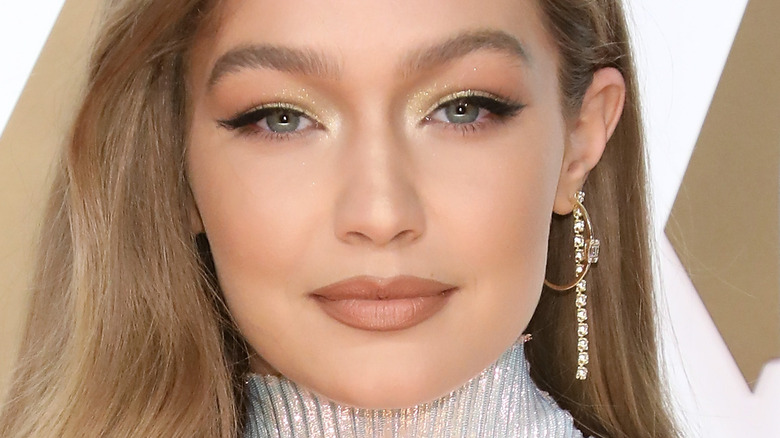 Taylor Hill/Getty Images
In case you haven't been following along, Hollywood's uber-famous, uber-connected heirs have been lashing out since Vulture published a piece that exposed the fact many of them aren't famous just because of their talent, but their pedigree, too. Over the past few months, celebrities from both sides of the coin have chimed in and shared their opinions on the conversation. Naturally, most nepo babies have denounced the label, assuring their fans and critics that they worked hard to earn their status. Most notably among them are model Kaia Gerber and actors Maude Apatow and Kate Hudson, who totally want the label to die already. 
Some stars, however, have admitted that having famous parents definitely aided their career in one way or another. Actor Maya Hawke, for example, embraced the title while speaking to People earlier this year. "I'm very grateful for the fact that they made it so easy for me to do the thing that I love," shared Hawke. "I think I'll get a couple chances on their name and then if I suck, I'll get kicked out of the kingdom. And that's what should happen. So I'm just going to try not to suck." Now, just as the nepo baby conversation was starting to die down, model Gigi Hadid — who is the daughter of "The Real Housewives of Beverly Hills" star, Yolanda Hadid — has thrown her two cents into the mix ... and her stance is surprisingly refreshing.
Gigi Hadid acknowledges her privilege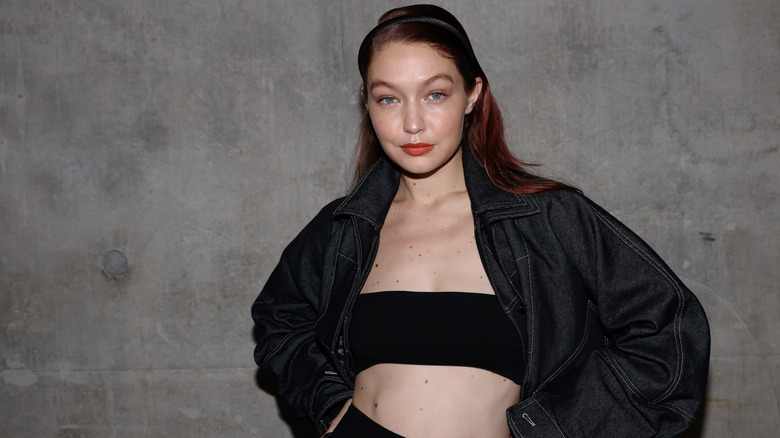 Vittorio Zunino Celotto/Getty Images
With a net worth of $30 million, it's safe to say that Gigi Hadid is one of the most famous, in-demand models of today. Over the past decade, Hadid has graced the covers of Vogue, Harper's Bazaar, and Elle, in addition to walking countless runway shows. Plus, Hadid has also amassed nearly 80 million followers on Instagram alone. And while it's clear that Hadid is talented, it's been suggested that Hadid's famous mother, who allowed her to film scenes for "RHOBH" and was once a model herself, ultimately boosted her career.
Interestingly enough, Hadid appears to agree with this stance. "Technically I'm a nepotism baby," Hadid shared with The Times. "My parents came from very little. I've always acknowledged that I come from privilege," she continued. Hadid also said that she's not the "prettiest person in the world" and could benefit from Botox. Finally, Hadid dished on the important lesson her parents instilled in her. "My parents told me, 'Just because you have parents who were successful, it doesn't mean that you shouldn't walk into the job being as nice and as hard-working as you can be,'" she concluded.