Priscilla Presley Walks First Red Carpet Since Lisa Marie's Tragic Death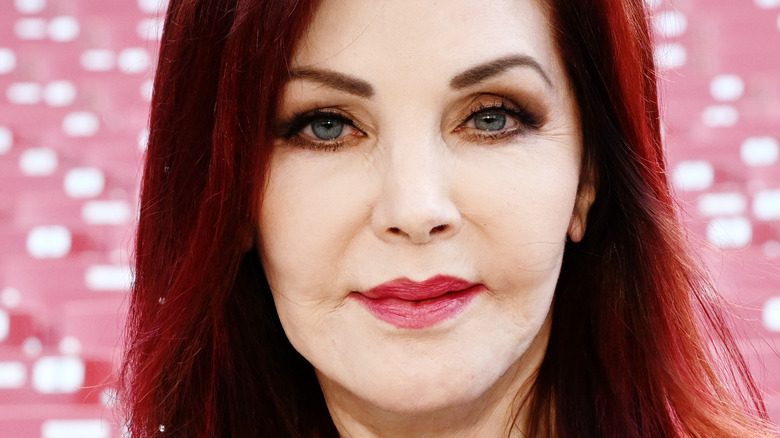 Michael Kovac/Getty Images
Since Lisa Marie Presley died on January 12, Priscilla Presley has been coping with the loss of her daughter. "Thank you all for your condolences, you have touched me with your words," she tweeted. "It has been a very difficult time but just knowing your love is out there makes a difference."
The actor also took the time to speak at Lisa Marie's memorial service on January 22. She first read an emotional statement from Riley Keough, and proceeded to read a poem that she thought exemplifies how the family feels about the late singer. "Our heart is broken," Priscilla said to end her speech. "Lisa, we all love you."
But Priscilla hasn't let her daughter's death get in the way of working on new projects. On March 1, it was reported that the actor would be starring as herself in an animated Netflix series called "Agent Elvis," in which the King of Rock himself becomes a secret agent. Priscilla is also the co-creator of the show, and she recently appeared on the red carpet to promote it.
Priscilla Presley promotes her new Netflix series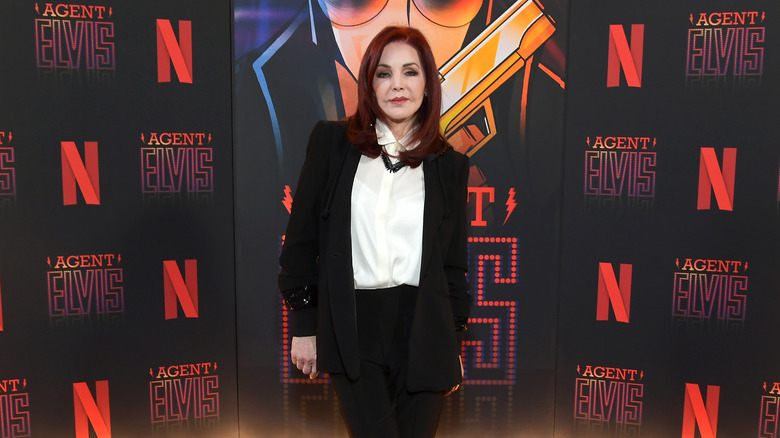 Charley Gallay/Getty Images
Priscilla Presley has returned to the red carpet for the premiere of her new Netflix series called "Agent Elvis." This marks the actor's first red carpet appearance since Lisa Marie Presley's death. She also took part in a Q&A. Priscilla mentioned that this series is a way in which Elvis Presley's legacy can live on, hoping to teach the younger generations why he and his music were so impactful.
The last time Priscilla was on the red carpet was during the 2023 Golden Globes, alongside Austin Butler and the cast of Baz Luhrmann's "Elvis"  biopic. Lisa Marie joined her mother at the award show just days before her death.
Priscilla is currently in a battle with her granddaughter, Riley Keough, over Elvis' Graceland home, amid the premiere of "Agent Elvis" and "Daisy Jones & The Six." In Lisa Marie's will, it was stated that Riley and the late Benjamin Keough were co-trustees of the house, but Priscilla is questioning their apointment, "Riley and Priscilla aren't communicating at this time, but have been in communication through lawyers," a source told ET.