Chris Rock Allegedly Lost A Pretty Penny In His Divorce From Malaak Compton-Rock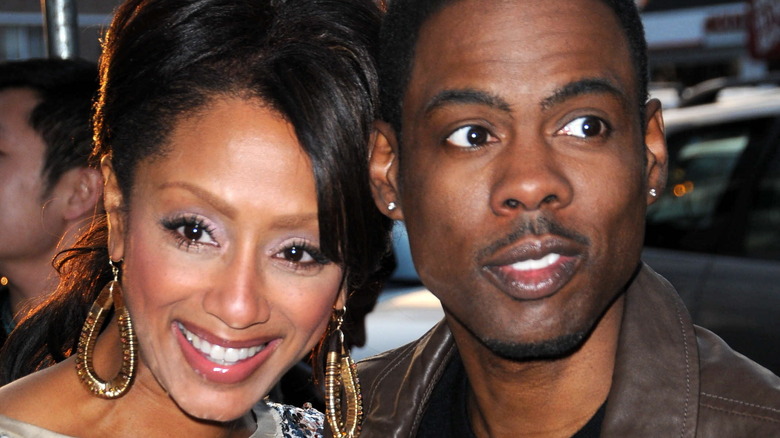 s_bukley/Shutterstock
Divorce. It can be a pretty costly business, can't it? Many a celebrity has lost millions over the years by calling time on their marriage — and it sounds like Chris Rock is no different.
The comedian famously tied the knot with Malaak Compton-Rock in 1996, two years after they met. They welcomed two daughters — Lola and Zahra — during their marriage. In 2007, TMZ reported that Chris was supposedly divorcing Malaak and had already filed papers to get the ball rolling. The couple vehemently denied the allegations, despite Daily News printing similar claims. "Though we have tried in the past to take the high road and not comment on the tabloid media, we find it necessary to express on record how unfortunate it is that the Daily News, specifically, and other tabloid outlets have chosen to print untrue rumors and lies about our family and marriage," the two hit back in a joint statement. "It is extremely hurtful to us, our children, and our extended family. We remain, as always, very happy and committed to our marriage and the beautiful family that we have built."
However, despite their efforts, Chris and Malaak eventually split up for real.
Chris Rock didn't have a prenup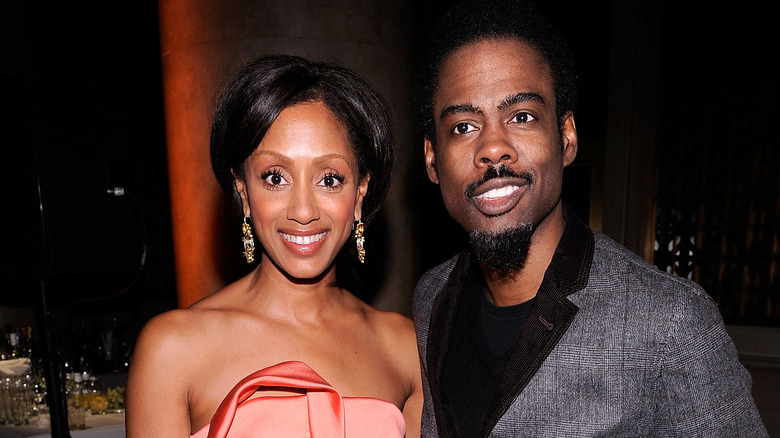 Dimitrios Kambouris/Getty Images
Despite denying separation rumors in 2006, Chris Rock and his wife, Malaak Compton-Rock, decided to separate for real in 2014. The latter issued a statement confirming the end of their marriage, with Malaak sharing, "Being fortunate enough to lead a life of service by working with those most vulnerable makes me well aware of life's blessings, even when faced with difficulties. While recognizing that this is a significant change, my children remain at the center of my life and their well-being is my top priority. It is in this spirit that I sincerely ask that their privacy and the privacy of our family be respected during this transition in our lives." Chris' attorney later confirmed to People that he filed the papers — but how much money did he actually lose in the process?
Reportedly, Malaak wasn't exiting her union without a little cash — or a lot, for that matter. Page Six claimed she was asking for a significant amount of her Chris' fortune – reportedly valued at $70 million — as both parties had agreed their prenup had expired. People reported that things may have gotten tense between the two as they battled it out, claiming they went back and forth over a number of issues like child support, alimony, medical and life insurance, equitable distribution, and even counsel fees.
Chris Rock's divorce documents were sealed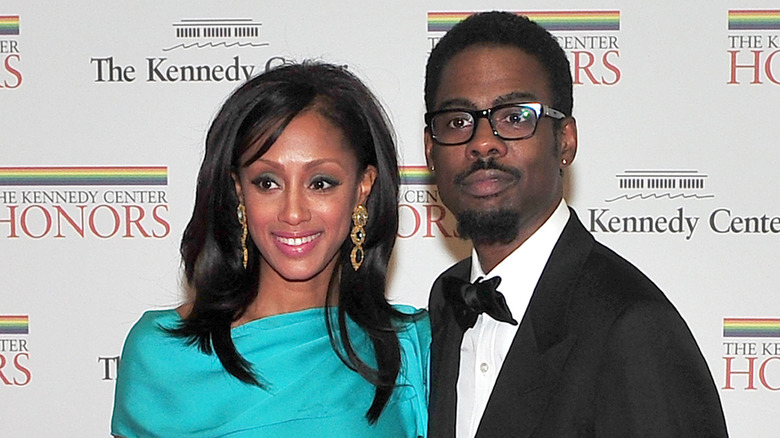 Pool/Getty Images
Chris Rock — who had admitted to multiple infidelities during his marriage – and Malaak Compton-Rock finalized their divorce in August 2016. TMZ claimed that court documents were sealed, meaning the exact figure Malaak walked away with has never been released to the public. It's worth noting that Celebrity Net Worth pegged Chris' net worth at $60 million as of 2023 — suggesting his ex-wife could've walked away with a pretty penny. While their separation was presumably very costly, it was hardly the ugliest divorce in showbiz history.
However much cash the "Madagascar" voice actor lost, he didn't seem too pleased about the financial hit he took — but that didn't mean he couldn't inject some of his signature humor into the situation. The comedian joked about losing a great deal of his wealth during an appearance on "The Tonight Show Starring Jimmy Fallon" in 2021 when he opened up about the advice he gave his fellow comedian John Mulaney about his split. "This is how much money I lost in my divorce. I recommended my ex-wife's divorce lawyer," he quipped. "I was like, 'You should get this guy. He'll get you your money. This guy is good.' I walked out with nothing."