How Janet Jackson's Custody Battle Over Her Son Eissa Al Mana Got Ugly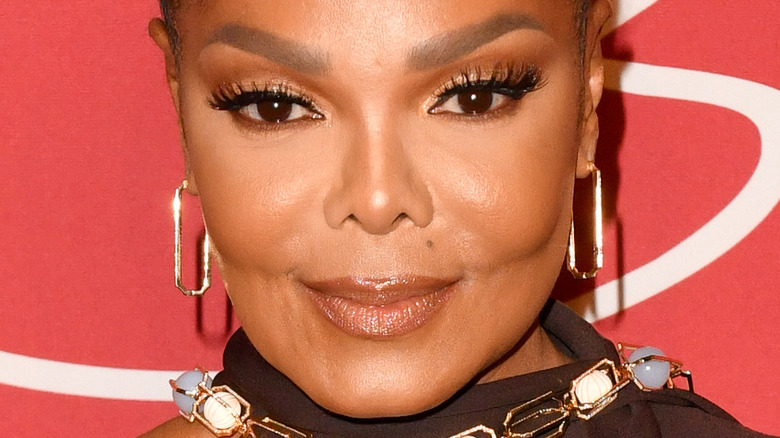 David M. Benett/Getty Images
For a mother, some of the most joyous moments in life come after giving birth to a child, but not for Janet Jackson. When Jackson gave birth to her son Eissa Al Mana in 2017, the months that followed were tainted by her custody battle with her ex-husband, Wissam Al Mana.
Jackson and Al Mana have a long history with each other. The couple got engaged in 2011 and walked down the aisle just one year later. During their marriage, fans of the "All For You" singer noticed that she had lived a much more private life than she had previously. Enjoying time away from the spotlight, Janet later shocked fans when she revealed she would be delaying her tour in 2016, saying, "My husband and I are planning our family." Later confirming her pregnancy, Jackson told People, "We thank God for our blessing."
But a couple of months after she welcomed her little bundle of joy, son Eissa, the singer announced that she and Al Mana were beginning the process of divorce. Jackson said, "Yes, I separated from my husband. We are in court now, and the rest is in God's hands." Jackson's older brother, Randy, told the outlet that the couple's marriage was anything but picture-perfect. Randy claimed that Jackson dealt with "verbal abuse" throughout her marriage to Al Mana and was a "prisoner in her own home." While the divorce was already ugly with a financial battle, it only worsened when Jackson and Al Mana began their custody battle over their son.
Janet Jackson reportedly called the cops on Wissam Al Mana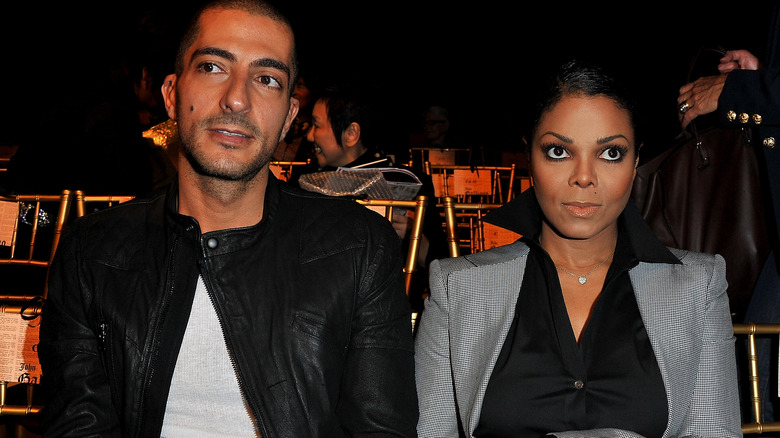 Pascal Le Segretain/Getty Images
Janet Jackson is willing to do anything for the well-being of her son, even if that means reportedly calling the cops on Wissam Al Mana. According to ET, when Jackson and Al Mana decided to divorce, they initially wanted to have equal custody of their son. However, things changed over time, and Jackson desired full custody of their child. Just like Jackson, Al Mana wasn't happy with the current custody agreement. The outlet reports that the Qatari billionaire was upset because he had to have a caregiver present while Eissa was in his care.
A source revealed to ET that the singer was constantly anxious about leaving Eissa with Al Mana. The history of "verbal abuse" and control that she had faced in her relationship had her worried that Al Mana would act the same toward their child. The source said, "Janet feels completely out of control during Wissam's visitations with their baby and worries nonstop." Jackson's concern over her son was so consuming that she reportedly called the cops on Al Mana in 2018. Page Six spoke with authorities over the situation, and they revealed nothing was out of the ordinary. They said, "There was no evidence of any crime. The baby was fine, so there was no report taken." 
Clearly, the couple was not on the same page when it came to Eissa, and there's one major reason why.
Janet Jackson and Wissam Al Mana had different parenting styles
There was one major parenting difference Janet Jackson and Wissam Al Mana had when it came to their son. The previously married couple could not agree on which religion they would raise Eissa to follow. Jackson had an upbringing in the Jehovah's Witness faith, whereas Al Mana grew up with Muslim traditions. As the singer got older, she gradually let go of her Jehovah's Witness religion but remained spiritual. So, when it came to raising Eissa, the couple couldn't agree on which religion they would instill in their son.
A source revealed to ET in 2018, "Janet and Wissam are on complete opposite ends of the spectrum when it comes to raising Eissa and this has made their split even worse. She wants a Western world upbringing, and Wissam would like his son to learn his upbringing." The co-parents were extremely passionate about how they should raise their child, but it is unclear which route they decided to take. There was one thing Jackson and Al Mana agreed on, and that included keeping Eissa's life private. Jackson has lived a very public life, and like many celebrities, she wants her child to have a normal upbringing. Jackson admitted to TODAY in 2022 that although she's "kept him away" from the spotlight, little Eissa is now piecing together his mom's fame.
Although there were plenty of them, we hope the couple has moved past their differences since 2018 to be great co-parents to their son.