The Messiest Part About The End Of Janet Jackson's Marriage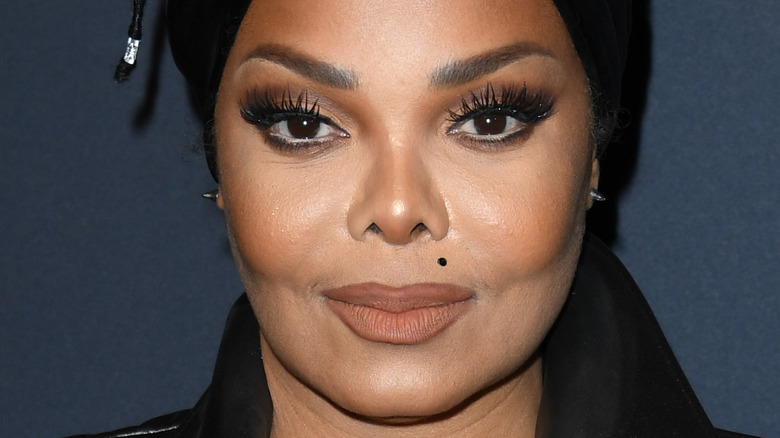 Jon Kopaloff/Getty Images
Janet Jackson's marriage to Wissam Al Mana had all the makings of a new-age fairytale. Jackson, already an extremely accomplished artist, secretly wed Qatari billionaire, and the two were set to live happily ever after. However, five years after their wedding, and three months after the couple welcomed their only son Eissa, Jackson announced that she and Al Mana were ending their marriage. "Yes, I separated from my husband," the singer said in a video posted to Twitter after rumors about their private relationship began circulating. "We are in court now and the rest is in God's hands."
Jackson is no stranger to divorce. She and singer James DeBarge famously eloped in 1984, only to have their marriage annulled a year later due to DeBarge's alleged drug addiction. "I cared so much for him ... I knew that he needed help," she said in her 2022 Lifetime documentary, per Insider. "But I wasn't the help that he needed." Jackson's second husband, René Elizondo filed for divorce in 2000 after the pair had been secretly married for almost a decade. Elizondo ultimately sued Jackson for spousal support and walked away with $10 million, according to Forbes.
While little was known about Jackson's third marriage to Al Mana, the couple quickly became a target for paparazzi, as photogs swarmed their London home following news of the split. The drama worsened when Jackson called the police on her husband following an incident at a Malibu hotel.
Janet calls the police on her estranged husband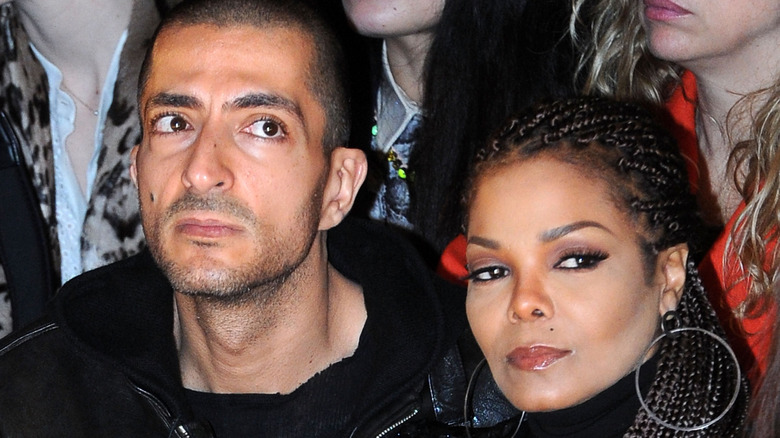 Jacopo Raule/Getty Images
Janet Jackson's split from Wissam Al Mana became increasingly combative following her announcement of their separation. The pair, who once lived a relatively private life away from the prying eyes of Hollywood, were now knee-deep in a nasty public split that included abuse allegations, and even calls to the police.
In June 2018, the police performed a welfare check on the couple's son Eissa, according to People. At the time, Eissa was staying with Al Mana at the Nobu Hotel in Malibu, and Jackson was reportedly worried for her son's safety as the couple had gotten into a heated exchange over the phone. A spokesperson for the Malibu/Lost Hills Sheriff's Station confirmed to People that they responded to the incident saying, "deputies were there [and] called to the scene. They decided the child was okay and they left."
The messy divorce drama was further exacerbated when TMZ reported that Jackson told police she feared her estranged husband may have been using drugs around their son. However, sources close to the couple dispute that claim, revealing to the Blast that the altercation started after Al Mana refused to give the hotel's WiFi password to one of Eissa's nannies. He then accused the nanny of calling Jackson to "stir the pot." 
Janet's brother Randy levels abuse allegations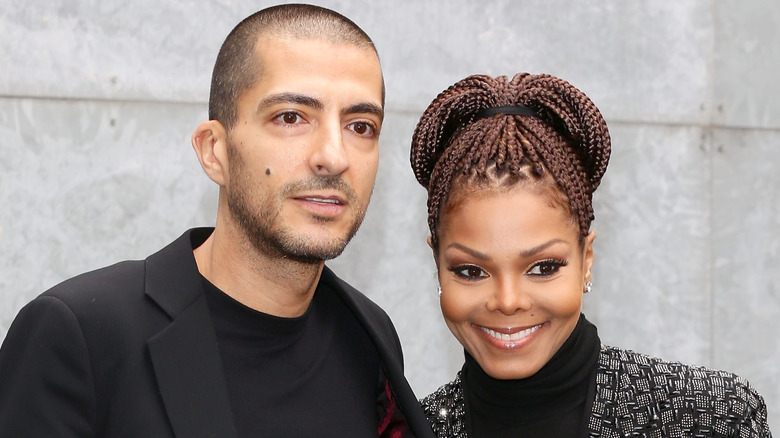 Lia Toby/bfc/Getty Images
From the outside looking in, it appeared Janet Jackson's marriage to Wissam Al Mana took an unexpected turn, but Jackson's family says the union was toxic for some time. Jackson's older brother Steven Randall "Randy" Jackson alleged that his sister suffered quietly from abuse in the relationship. "There's a lot of pain. Janet's been through a lot with her divorce. I've been through a lot, we all have," Randy said to People, referring to Jackson's messy custody battle with Al Mana.
Randy, who lived near the couple's former home in London, went on to further reveal that Janet's marriage to Al Mana became increasingly tumultuous towards the end of their nuptials. "It came on later in the relationship, verbal abuse and being [made to feel like] a prisoner in her own home," Randy continued. "No pregnant woman needs to go through being called a b***h every day. There were things like that. That's what she went through."
However, a spokesperson for Al Mana called the allegations "hurtful," saying in a statement, "the breakdown of his marriage to Janet Jackson is a cause of great sadness to Mr. Al Mana." As of this writing, the couple hasn't formally divorced, but have been separated since 2017. That year, the New York Post reported that Janet could stand to gain as much as $200 million from the settlement.