Why Scheana Shay Didn't Change Her Surname After Marrying Brock Davies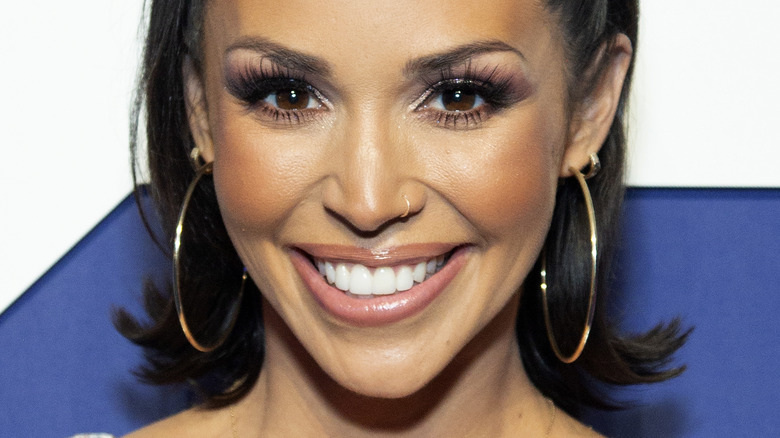 Santiago Felipe/Getty Images
Scheana Shay didn't take the traditional route and change her surname right after tying the knot with Brock Davies. "Vanderpump Rules" fans likely already know that the OG star of the drama-filled show was actually born Scheana Marie Jancan, but changed her surname to Shay after she tied the knot with her first husband, Michael Shay, in 2014. After finding success on reality TV, she kept her new last name, even after she found love with Davies.
Davies popped the question in July 2021, after just under two years of dating, before Scheana and Davies tied the knot in a stunning ceremony in Mexico in August 2022. The big event was attended by several of her co-stars, including Ariana Madix, Raquel Leviss, and Tom Sandoval, who have since hit the headlines for a dramatic cheating scandal.
But seeing as Scheana changed her last name once after tying the knot, why didn't she do it the second time around? Well, it turns out there's a perfectly reasonable, if not a little unexpected, explanation for that.
Scheana Shay wants Brock Davies to change his name before she changes hers
Scheana Shay admitted in February 2022, six months before walking down the aisle with Brock Davies, that she planned to change her last name to match his — only she wanted a change to it first. Speaking on "No Filter with Zack Peter," she explained that she wanted both of their names to match their daughter's. (The couple named their little girl Summer Moon Honey Davies.) Shay explained that Honey is Davies' mom's maiden name, noting, "So as much as I want to have the same last name as my daughter, I kind of want [Brock] to legally change his to Honey Davies, so then when I change mine it's Honey Davies." She added, "I don't know how soon I will go through that entire process because it's a lot."
Shay doubled down on that notion on her own podcast, "Scheananigans with Scheana Shay," 11 months later, explaining, "We both want to change our names, because he wants to legally add Honey to his name. So I haven't changed mine yet, because if I change mine now just from our marriage certificate, then it goes to just Scheana Marie Davies, and I want it to be Scheana Marie Honey Davies."
When will Scheana Shay become Scheana Marie Honey Davies?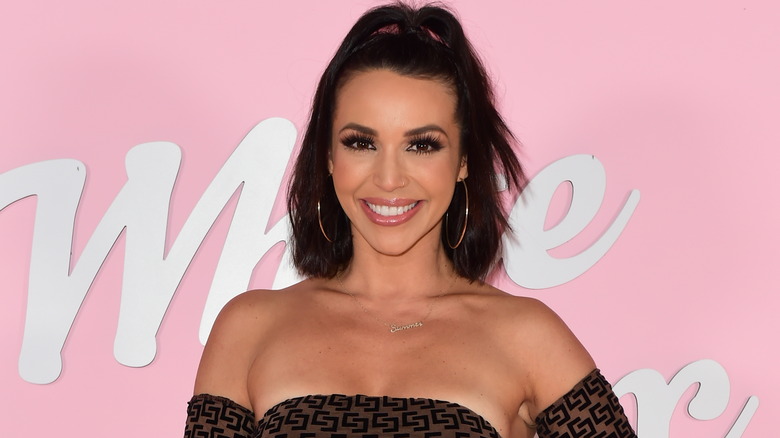 Vivien Killilea/Getty Images
Scheana Shay suggested on "Scheananigans with Scheana Shay" that Brock Davies maybe hadn't gotten the ball rolling on the name change process at that point, but shared she was okay with that because they were in no rush to make it happen. Davies also made it clear during the episode that he actually didn't mind the fact that Scheana was still using her former hubby Michael Shay's last name, but did admit he didn't exactly like it when people accidentally called him Mr. Shay. (Yeah, that's pretty understandable.)
As for why Scheana kept her first husband's name in the wake of her divorce? Well, she told The Daily Dish in 2017 that she found it all too much of a hassle to revert her name back. "Every single thing to change my name back to my maiden name to maybe get married again and change it again, I'm so not interested in. It's my legal name... It's way too difficult to change," she shared. The reality star did seem optimistic about changing it again one day, though, sharing some now pretty ironic words. "When and if I get remarried, I would absolutely take my new husband's last name. I would never keep an ex's last name while married to someone else," she said at the time. Awks.
For what it's worth, though, over on Instagram, she simply goes by Scheana.