Kelly Ripa's Plan To Keep Live Fresh With Husband Mark Consuelos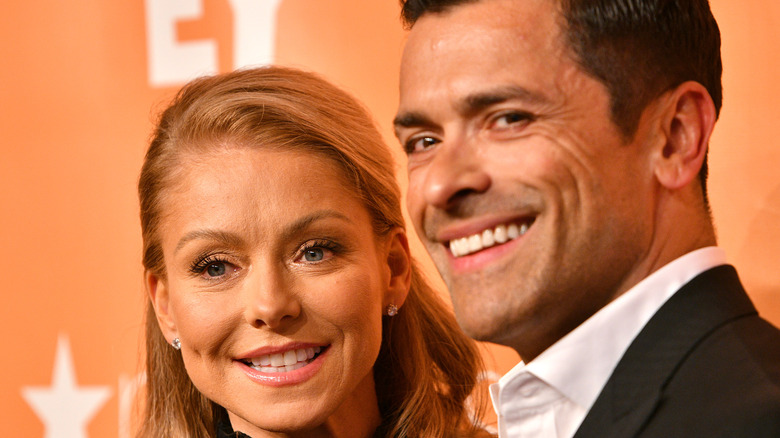 Craig Barritt/Getty Images
When Ryan Seacrest announced he was leaving "Live with Kelly and Ryan" it came as a shock to fans because the duo seems to have a real friendship, but their concerns about the show's future were quickly quelled when it was announced that Kelly Ripa's husband, Mark Consuelos, would permanently take over co-hosting duties. Over the years, Consuelos had filled in as a guest host often, plus he and Ripa originally met while working together on "All My Children" in the '90s. "So many wonderful moments have happened while with ABC, so it only makes sense for us to come full circle," Ripa told Us Weekly on February 23, 2023, while discussing her husband becoming Seacrest's replacement.
A day after it was announced that the daytime show was being rebranded, the "Riverdale" actor came on "Live" to discuss how it might affect his marriage. "I get to share a coffee with you every morning before the show and now I'll have one with you on the show as well," he told Ripa on February 17. Meanwhile, Ripa took to Instagram to give Seacrest a sendoff while poking fun at her husband. "And @instasuelos welcome home, or to the contractual obligation phase of our relationship," she wrote on February 16.
Hiring Consuelos was apparently an easy decision for ABC executives. "The network and Kelly wanted to avoid her and a new co-host not hitting it off," a source told Entertainment Tonight about the hiring process. Later, Ripa shared the unique idea she had to keep on-camera chemistry with her husband.
How working together impacts their home life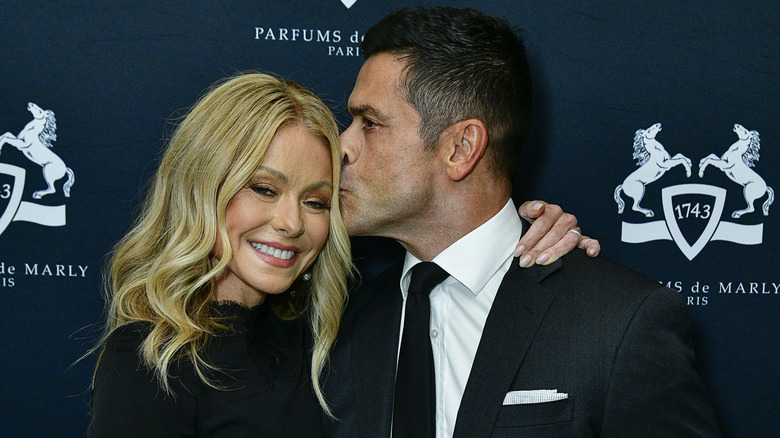 Eugene Gologursky/Getty Images
Bringing on Mark Consuelos as Kelly Ripa's new co-host of "Live" brought certain advantages such as built-in chemistry, which they have displayed numerous times on-air. There were a couple drawbacks to having a married couple hosting together however, such as the dynamic becoming stale. The "Hope & Faith" actor had a creative plan to combat that potential problem. "Mark and I are literally going to have to separate so that he doesn't know what I've got in store for him. So there's surprises," Ripa jokingly told Access on March 8. In regard to their relationship, Ripa was unconcerned about working alongside Consuelos, as the two had a history of collaborating on shows in the past. "[W]e were very deliberate in not bringing work home with us," she said.
Previously, the "All My Children" alums had done a wonderful job of peppering in their home life while co-hosting "Live." In 2019, after the two had spent an extended time apart, Consuelos spoke about getting accustomed to perhaps using a little too much cologne. "Let me tell you about cologne. You spray it in the air, one mist ... unless you're from Tampa in the '80s," Ripa playfully said to her husband.
Ripa had discussed why she believed that despite public scrutiny, her relationship with Consuelos had stood the test of time. "We don't compete with each other, we don't have egos where the other person is concerned," she told Entertainment Tonight in 2022.