Lawyers Unpack Erica Herman's Staggering $30 Million Suit Against Tiger Woods - Exclusive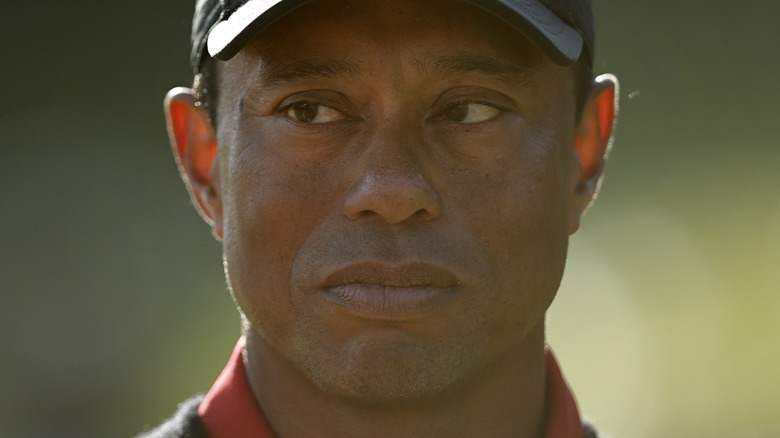 Michael Owens/Getty Images
The following article contains mentions of sexual assault and sexual harassment.
In a rare legal move, Erica Herman — Tiger Woods' former girlfriend of six years – filed a request in early March to nullify her non-disclosure agreement (NDA) with the golfer for a pretty alarming reason. Claiming to have signed the NDA after their relationship began in 2017, Herman cited the Speak Out Act, which prohibits the enforcement of NDAs in the case of a sexual assault or sexual harassment dispute.
Additionally, court documents obtained by People reveal that the former restaurant manager is suing Woods for $30 million following their October 2022 split. According to Herman's lawsuit, she and defendant Jupiter Island Irrevocable Homestead Trust had an oral agreement that she could reside in Woods' home for five more years. Lawyers for the trust, however, have argued that this agreement would only last if she was still with Woods, characterizing her legal action as vengeful. "Ms. Herman responded to the breakup by filing this lawsuit," they said. 
The $30 million Herman seeks for the alleged breach of agreement accounts for monetary damages, injunctive relief, and attorneys' fees. The suit also claimed that the trust's employees "locked her out of the Residence, removed her personal belongings, and informed her she could not return," Herman also claims to be owed over $40,000 in cash. Nicki Swift spoke with two legal experts regarding both of Herman's legal filings — and they had differing takes on the strengths of her two cases. 
Personal injury attorney believes Erica Herman has leverage over Tiger Woods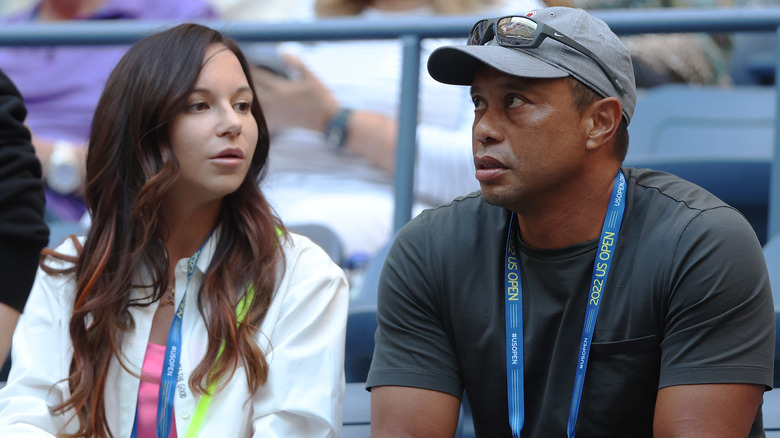 Matthew Stockman/Getty Images
Erica Herman's legal cases against Tiger Woods boils down to her strategic use of publicity against her ex-beau. As Ted Spaulding, personal injury attorney and founder of the Atlanta-based firm, Spaulding Injury Law, told Nicki Swift exclusively Herman is counting on Woods' aversion to negative media attention. Regarding her $30 million lawsuit, Spaulding attributed the large sum to the fact that "it is a claim over a five-year span to living arrangements in a home that is worth at least $100 million." He also emphasized the significance of Herman filing "in open court instead of using the arbitration clause." Spaulding believed Herman's strategy was one that would force Woods' hand to settle with her. "Tiger will not want the publicity," the attorney said.
As for her request to void the non-disclosure agreement (NDA) on the grounds of alleged sexual assault and/or harassment, Spaulding also believes Herman has leverage. While it might be difficult for Herman to prove sexual assault or harassment from Tiger per Florida law, there could be "a jury question simply on whether the NDA is enforceable or not," according to the attorney. In that case, Spaulding shared, "The dirty laundry about potential assault and harassment will be aired in public. Does Tiger want to go through all of that?"
Entertainment attorney calls Erica Herman's $30 million claim 'excessive'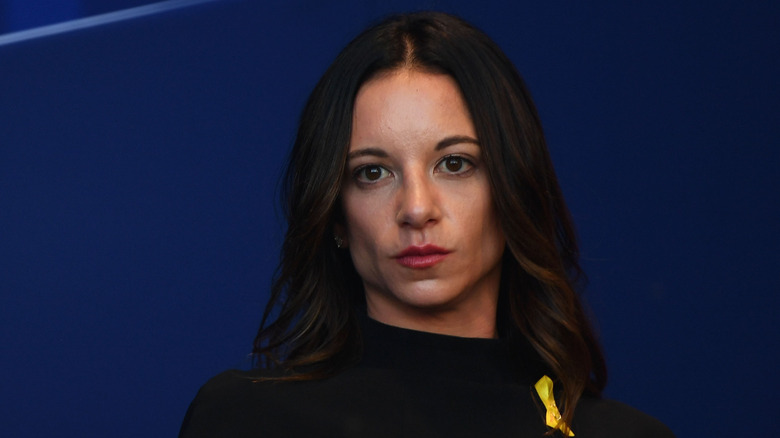 Stuart Franklin/Getty Images
Los Angeles entertainment attorney Tre Lovell of the Lovell Firm had a less optimistic take on Erica Herman's claims against Tiger Woods. Regarding the $30 million lawsuit, Lovell suggested to Nicki Swift that Herman's case stood on shaky ground. For one, Floridian law may dictate that the trust, under landlord-tenant proceedings, was within its right to evict her if Herman was occupying the home as a tenant. As for her claim of a breach of the oral agreement, Herman stands a better chance if her filing is treated like a "palimony-type claim where Tiger Woods allegedly made promises to her about the future of their relationship, including their living arrangements," Lovell explained, adding, "With respect to her claims for $30 million, this seems very excessive."
In regards to her NDA request, Lovell — who explained that the Speak Out Act came about "in light of the #MeToo movement" — thinks the NDA is 100% enforceable. "In this Tiger Woods case, the NDA was not executed as part of a settlement for sexual harassment," he said, elaborating that its only intent was to keep both parties quiet. The only case in which Herman stands a chance in her request, per Lovell, is if she now sues for sexual harassment, rendering "any subsequent settlement ... not be subject to an NDA." As he pointed out, as of this writing, "no such claims have been made."
If you or anyone you know has been a victim of sexual assault, help is available. Visit the Rape, Abuse & Incest National Network website or contact RAINN's National Helpline at 1-800-656-HOPE (4673).