Master P's Son Mercy Smokes Lebron James' Son Bronny In High School Basketball Face-Off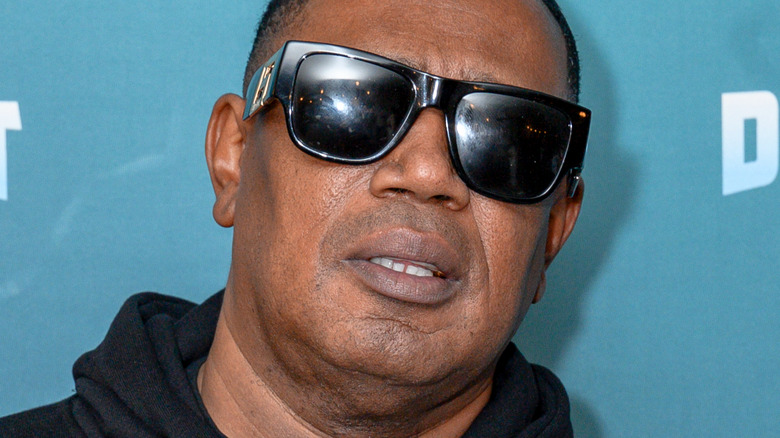 Ivan Apfel/Getty Images
LeBron James once used rappers to complete an analogy between himself and the Washington Wizards' DeShawn Stevenson. After Stevenson claimed that James was "overrated," the star basketball player compared himself to Jay-Z — a successful rapper in the industry — and Stevenson to Soulja Boy — who's mostly known for one hit.
But the James vs. Stevenson feud wasn't the first time the rap music industry crossed over into the basketball world. Believe it or not, rapper Master P had a short career in the NBA, playing for the Charlotte Hornets in 1998 and the Toronto Raptors in 1999. The "Grab Da Wall" rapper played while the NBA was in a lockout, so it's speculated he was asked to play due to teams needing players. He only scored four points with the Hornets and eight points with the Raptors, indicating that a professional basketball career wasn't his calling.
Still, Master P's NBA stint drew in the crowds, as his music and his celebrity status caught the attention of fans. "It was louder than our regular season games," former Hornets guard Eldridge Recasner told Complex. He mentioned that in the eight seasons he played professional basketball, he's never seen a crowd so big. "I couldn't believe all those people were there to see this guy," he added. Now, Master P is letting his son, Mercy, continue the legacy on the basketball court.
Mercy Miller scores 10 more points than Bronny James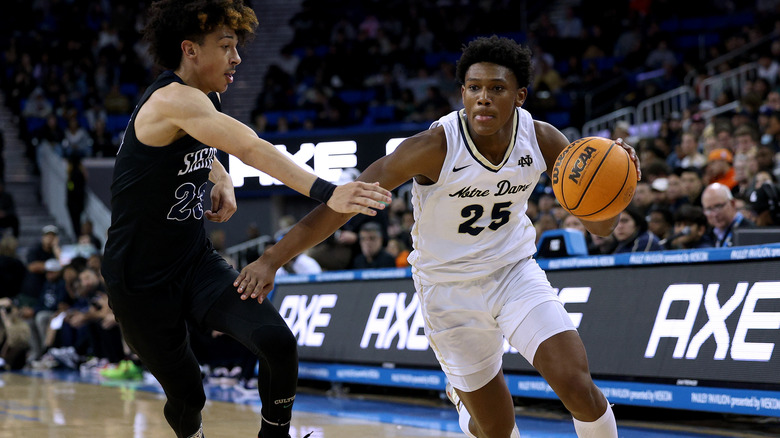 Harry How/Getty Images
Although Bronny James, LeBron James' son, was expected to be the no. 1 high school basketball player in the country, he was recently defeated in a playoff game, losing to Master P's son, Mercy Miller. While James only scored 10 points in the game, Miller scored 18 points.
Eyes were also on Miller's teammate, Caleb Foster, who was up against the star NBA player's son for being the 2023 McDonald's All-American combo guard. While James won the award, Foster's performance — scoring 28 points in the playoff game — made fans think that maybe he was more deserving of the achievement. "I worked so hard to get that achievement," Foster told the Los Angeles Daily News. "I didn't get it, that's okay, it just motivates me." These comments came shortly after LeBron James tweeted about his son being more advanced than some of the players in the NBA.
While Miller, a junior, is committed to playing at the University of Houston, James has not made an announcement on where he plans to play college basketball.