RHOM: What Happened To Marysol Patton's Mom, Mama Elsa?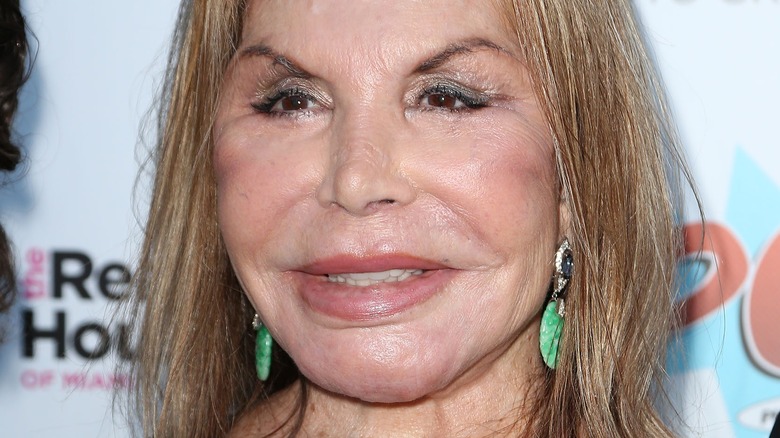 Alexander Tamargo/Getty Images
Elsa Patton, affectionately known as "Mama Elsa," first burst onto the Bravo scene in 2011 during Season 1 of "Real Housewives of Miami" as the spiritual albeit eccentric mother of publicist and cast member Marysol Patton. But even while playing a supportive role on the hit show, Elsa quickly stole the hearts of so many viewers with her larger-than-life personality and on-camera antics. Never forget the time she threatened to hit an unsuspecting drag performer with her pocketbook after he dared to cross her one and only daughter, or the time she went toe to toe with Miami real estate tycoon Thomas Kramer while at a dinner party in his own home. No doubt, those are moments that live rent-free in the minds of many Bravo fans.
Sadly, however, by Season 3, Elsa's health had taken a turn for the worse. "She has good days and bad days. Today wasn't a great day," Marysol tearfully revealed at the "Real Housewives of Miami" Season 3 reunion. But what happened to the once feisty and energetic matriarch? Here's everything we know about Mama Elsa's decline in health over the years.
Mama Elsa died after suffering a stroke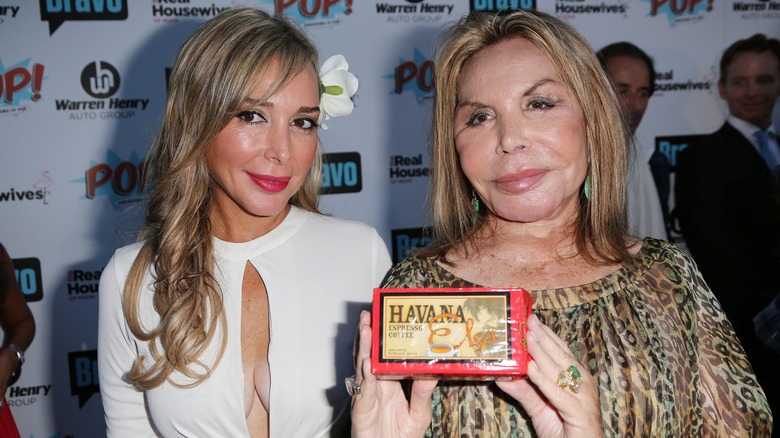 Alexander Tamargo/Getty Images
In March 2013, Elsa Patton was found unconscious in her home after suffering a stroke. "She was shaking and unable to walk or barely sit up and her eyes were fixated staring up to left," her daughter, Marysol Patton, told The Miami Herald. "The paramedics carried her down the stairs wrapped in a sheet to the ambulance. She was rushed to the hospital for a brain scan." According to Marysol, due to Elsa's fall during the stroke, blood had accumulated in her brain, and she needed surgery to remove it. "Right now mom is at home convalescing with a full-time live-in," she explained. "It was a difficult road to finally get her home and back to her daily routines, the simplest things we all take for granted daily."
Unfortunately, Elsa never completely recovered and died in May of the same year. "Our beloved Elsa Patton (AKA Mama Elsa) passed away over Mother's Day weekend after a long illness. She was surrounded by her family and close friends," her family told Page Six. "The family is so very grateful to the many fans and friends who have continued to ask for her and offer their prayers and best wishes."
Still, Elsa's spirit continued to live on.
Mama Elsa's voice was featured in Season 4 of Real Housewives of Miami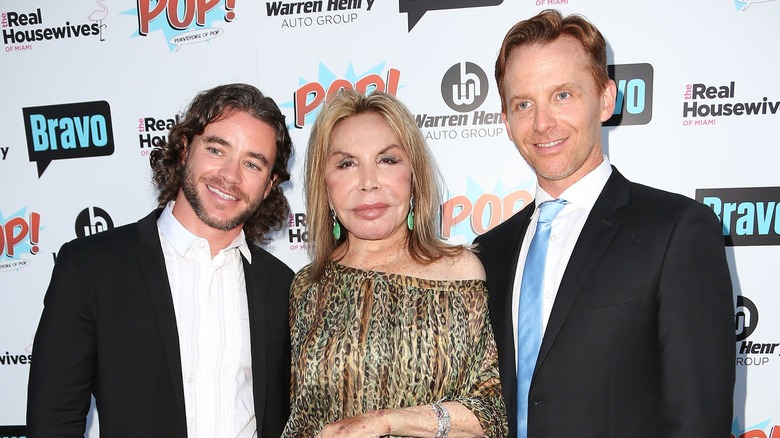 Alexander Tamargo/Getty Images
Diehard fans and stans got the surprise of a lifetime when they learned that "Real Housewives of Miami" would be making a comeback. "I have to say, I just am so tickled, I'm so excited that the show is back," Executive Producer and Housewife wrangler Andy Cohen gushed during an episode of "Watch What Happens Live" about the show's long-awaited return to NBC Universal's streaming service, Peacock.
The biggest surprise, however, occurred during the "RHOM" Season 4 premiere when Mama Elsa's voice narrated the opening. "I wasn't expecting that. I lost it. It really busted me up," Marysol Patton confessed during an interview with "In The Know." "It was a beautiful tribute to her, but it was very emotional," she explained. "They explained it to me like how could we not start the show without your mom's blessing." And after several more successful seasons, it appears that they do, in fact, have Mama Elsa's blessing. 
RIP Elsa Patton.