Inside The Real Housewives Of Miami's Reported Return To TV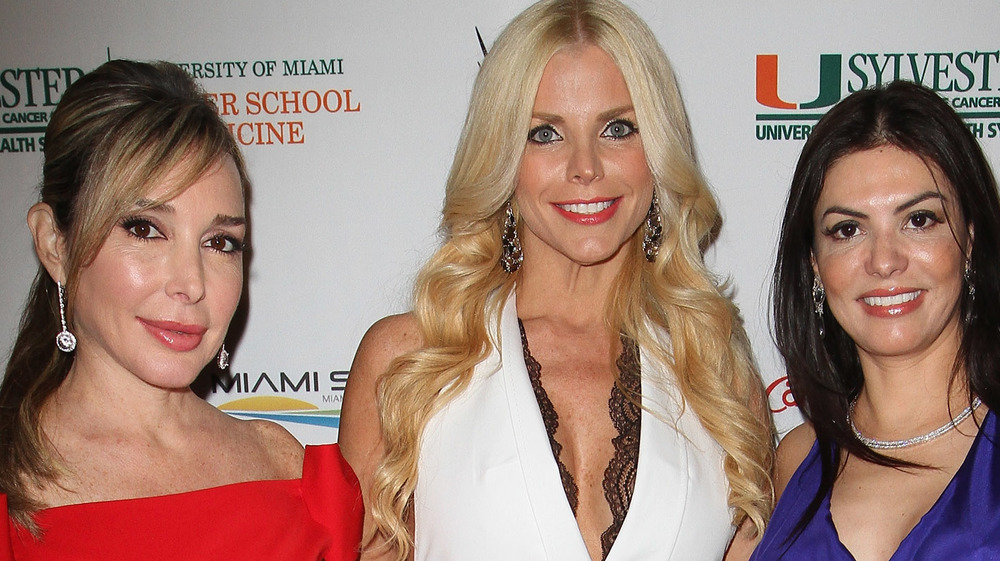 Alexander Tamargo/wwe/Getty Images
Real Housewives of Miami aired for three seasons from 2011 to 2013, per Us Weekly. Now, eight years after the show stopped, there are some very strong rumblings that a comeback is on the horizon, with a source claiming to the magazine in February 2021 that casting is underway. The show was never actually canceled, but after years of speculation (in response to zero new episodes), Real Housewives executive producer Andy Cohen confirmed in 2016 that the show was done, according to Us Weekly.
Andy addressed the show's disappearance via an Instagram Story in April 2020. He admitted, "People ask me about Miami all the time and say 'will you ever bring it back?'" Then he recalled (via Us Weekly), "I remember the ratings went down toward the end of the season," designating that as something "which never happens," especially for reunion episodes, which he said is "just never a good sign." In November 2020, just a few months after seemingly writing off revival hopes, Andy changed his tune, revealing, "I have really been trying to get [streaming service] Peacock to pick up Miami."
It's clear that Andy is on board with a reboot, but who else will be involved if this happens?
Real Housewives of Miami will have a 'diverse cast'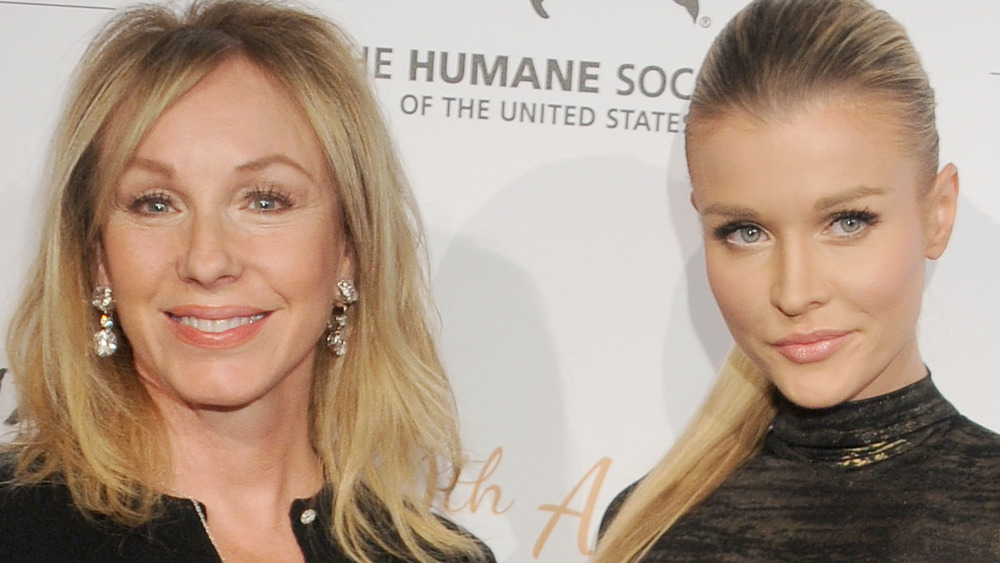 Gregg Deguire/Getty Images
Us Weekly reported, "they have started interviewing a bunch of different women," with the goal of having a "very diverse cast." It's unclear if this is 100% happening, but apparently, the people in charge are "very close to narrowing down the cast." It's also uncertain whether it would be an entirely new cast or some of the OG cast members will be in the mix as well. Season 1 introduced the Bravo fandom to Larsa Pippen, Marysol Patton, Lea Black, Adriana de Moura, Cristy Rice, and Alexia Echevarria. Cristy and Larsa left the show after one season, eventually becoming a part of the Kardashian family universe, before falling out with all of them in 2020. Joanna Krupa, Lisa Hochstein Karent Sierra, and Ana Quinoces became Miami Housewives for Season 2.
There are even some well-known names getting thrown around. Page Six reported that Phil Collins' ex Orianne Cevey is in consideration to join the cast. And, then there's Wendy Williams, who volunteered herself to be a part-time cast member. In 2019, iRealHousewives shared Instagram screenshots responding to questions about a possible return. Lea said, "You never know." As for Lisa? She revealed it was "very possible." Adriana would be on board "if the stars would align."
Apparently, those stars have aligned... well, allegedly. Hopefully, Bravo, Peacock, or Andy Cohen confirms that it's official soon.