John Cena Opens Up About Nikki Bella Split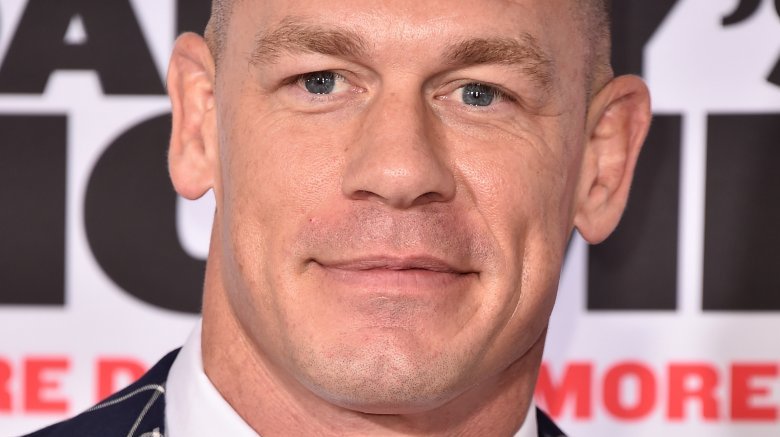 Getty Images
John Cena is speaking out.
During his Monday, May 14, 2018, appearance on the Today show, the WWE star opened up about his recent breakup with ex-fiancée Nikki Bella.
"It's been very difficult," Cena began. "I had my heart broken out of nowhere — or, for me, it was out of nowhere — and anyone who's experienced that knows that it comes with a series of bad feelings."
Explaining that the split led to some serious self-reflection, he added, "For anyone out there speculating on what I'm doing with my life now: I still love Nicole. I would still love to marry Nicole. I still would love to have a family with Nicole."
"I'm willing to go back on all of these things that I say," the Blockers star continued, before alluding to recent reports that the former couple had called it quits over the decision to start a family. "And a lot of them, I was hanging onto just of stubbornness — 'I won't have kids' — and it took a very strong look in the mirror for me to be, like, 'Why? This person is my No. 1, and it's something that's very valuable to her. Of course we can do this!'"
Ultimately, while Cena is hopeful that he and Bella will one day reconcile, he just wants his ex to be happy. "I think the greatest takeaway from all of this is that I know for a fact that I was in love," the pro wrestler said. "I've never been in love before, and I'm telling you out there, it's real, it's horrible and it's beautiful."
As Nicki Swift previously reported, Cena, 40, and Bella, 34, revealed that they were breaking up on April 15, 2018 — just three weeks ahead of their canceled wedding. "While this decision was a difficult one, we continue to have a great deal of love and respect for one another," they told Us Weekly in a joint statement at the time. "We ask that you respect our privacy during this time in our lives."
The Total Bellas stars, who got engaged at WrestleMania 33 in April 2017, had been together for six years before ending their relationship.