Why Cole And Dylan Sprouse Have A Strained Relationship With Their Mother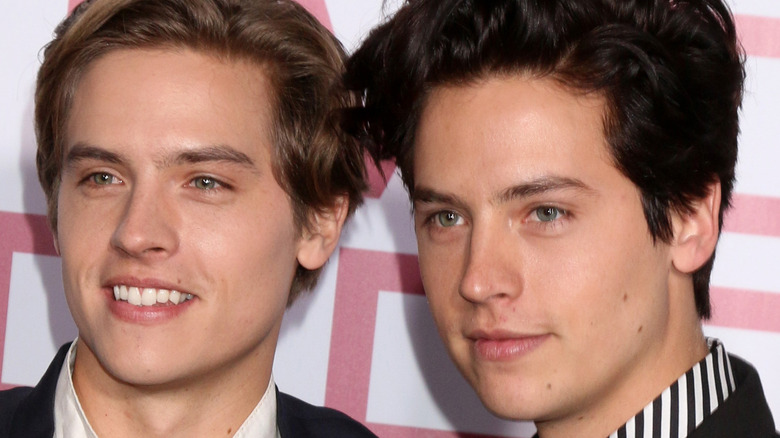 Kathy Hutchins/Shutterstock
Cole and Dylan Sprouse are undoubtedly among the most beloved Hollywood twins on the planet, right next to Mary-Kate and Ashley Olsen and Beyonce and Jay-Z's Sir and Rumi Carter. The two have been in the spotlight ever since they were in diapers (literally), and to this day, they have managed to sustain their popularity.
After their years-long tenure on "The Suite Life of Zack and Cody," a series that thrust them into near-superstardom, Cole and Dylan seemingly disappeared into obscurity. Both of them decided to go to college and enroll in New York University, and in 2015, they graduated with honors. Not many child actors can say that!
After university, the two did their own thing. Cole ended up picking up more mainstream projects like starring on "Riverdale" as Jughead, while Dylan opened up a brewery with his friends and occasionally dabbles in indie films. The Sprouse twins are still connected to Hollywood by choice, but according to Cole, acting was never their passion in the first place. The only reason why they became actors is that their mom had apparently coerced them to do it.
Cole Sprouse said his mom squandered his and Dylan's money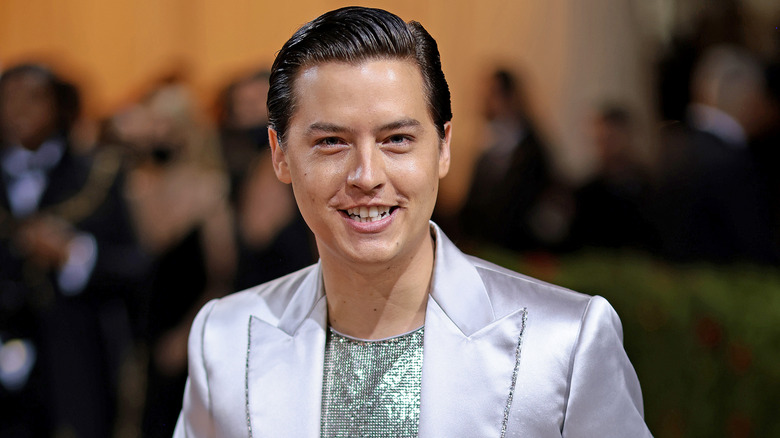 Dimitrios Kambouris/Getty Images
Cole and Dylan Sprouse may be model child actors when they were younger, but as it turns out, they only did it out of obligation to their family. In a since-deleted Tumblr post, Cole explained that he and his brother had no choice but to work as kids because they were broke.
"My brother and I were put into acting when we were eight months old by our mother because we needed money. And I never made the decision to join the arts or acting specifically. And so it really was never my passion," Sprouse said in the post. "To be honest, if she never thrust me into it, I probably never would have thought of it as a career choice for myself."
Cole expounded this further in his appearance on the "Call Her Daddy" podcast, revealing that he and his brother lost what they had worked hard towards because their mother, Melanie Wright, was "financially irresponsible." He said, "When my father was given forced custody, we had pretty much lost everything from the youngest parts of our career. My mother was an incredibly wonderful and artistic woman. But, she was financially the most irresponsible woman ever." He also added that their mother "lost her mind" due to "some weird alchemy of addiction and mental instability," which he considers the "greatest wound in my life" and the reason why he chose to continue acting.
Cole Sprouse admits to missing his mother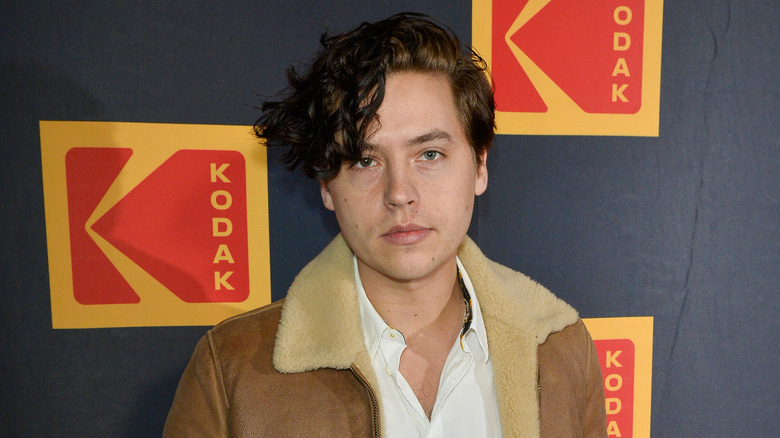 Jerod Harris/Getty Images
Even after everything, Cole Sprouse still has a lot of love for his mother. They're no longer in contact, but it seems as if he still respects her. "I miss her a lot. She was an incredibly beautiful and artistic woman," he said on the "Call Her Daddy" podcast, adding that now, "it's just my father, my brother, and I in our family."
He also gave a shout-out to his dad, Matthew Sprouse, who looked after him and Dylan after they got estranged from their mom. He said that Matthew "put a lot of his life on hold in order to ensure that my brother and I were okay."
But while Cole and his brother were forced to act in their childhood, he said that he doesn't regret pursuing acting. "I don't regret anything about my younger career, mainly because we were children and didn't have too much power, but also because it gave us the privilege to be where we are now," he told Teen Vogue. "To even be a working entertainer in Hollywood is such a rare privilege... I'm very thankful for what I have."