Blac Chyna Is Changing Her Ways (Starting With Cosmetic Reductions)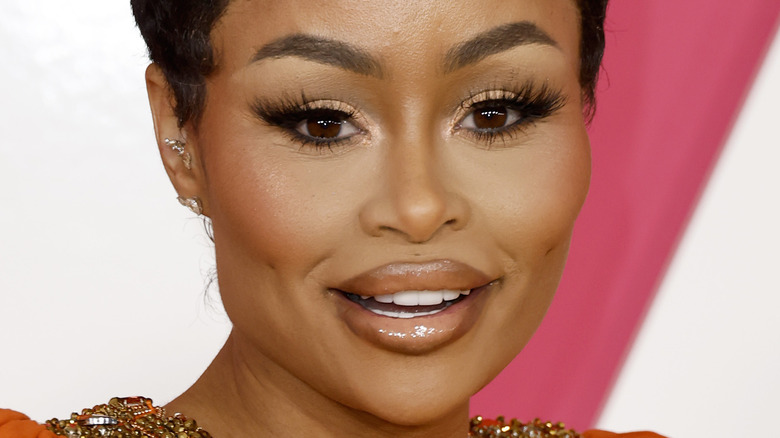 Frazer Harrison/Getty Images
Blac Chyna is an open book. The singer has been in the spotlight for years and made a name for herself long before she and Rob Kardashian made headlines for more reasons than we care to remember. From a model to socialite to reality star — it seems as though Chyna has done it all. And if you've followed the outspoken over the years, then you likely know that her looks have changed a lot, partly because of medical procedures. In true Chyna fashion, she has been open and honest about going under the knife, including in a 2019 interview where she got incredibly candid about the work that she had done. 
During an appearance on "The Wendy Williams" show, Chyna confessed that she altered her appearance after giving birth to her daughter Dream Kardashian (whom she shares with Rob). "I've had lipo before, I've had my breasts done four times," she told Williams on her show before confessing that she also had procedures done to her derriere. "I went and got something done. I got lipo because after I had Dream, it was, like, out of control. So I had some of it taken out," she shared. Chyna also told Williams that her famously dimpled cheeks were caused by piercings that she has since taken out.
Now, the star is sharing details of another medical procedure that she had done, this time on social media. 
Blac Chyna goes under the knife — again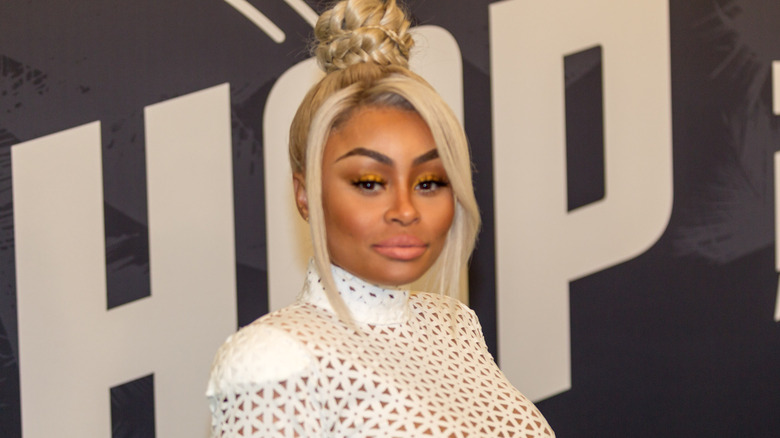 Jamie Lamor Thompson/Shutterstock
Blac Chyna is the latest celebrity to go under the knife and instead of letting the tabloids talk about her, she's sharing the details herself. Chyna took to Instagram to share the changes she's making to her famous figure. "I want you all to be a part of my life-changing journey," she wrote in the caption. "I Reduced my breast and Gluteus maximus." The post also included a series of videos where Chyna highlighted her journey. "I just want all the ladies out there to know, do not get silicone shots because you can get sick, you can die, have complications, and all this other crazy stuff," she explained. "I got it when I was 19 years old. I want this s*** out my a** so I can grow."
In addition, Chyna said that she is currently recovering from surgery. "Got my bandages on. Got my breasts reduced ... also, I got the reduction done in my butt," she explained. "My procedure took over eight and a half hours ya'll ... whatever that was that was in my buttocks, it kept clogging the machine and breaking [it]."
The confession comes only days after Chyna appeared on the "Jason Lee Show" and told him she deleted her OnlyFans account as part of the overhaul. "I'm just changing everything about me," she shared. "It's a dead end. All that stuff is a dead end, and I know that I'm worth way more than that."