How Did Kobe Bryant Win His Oscar?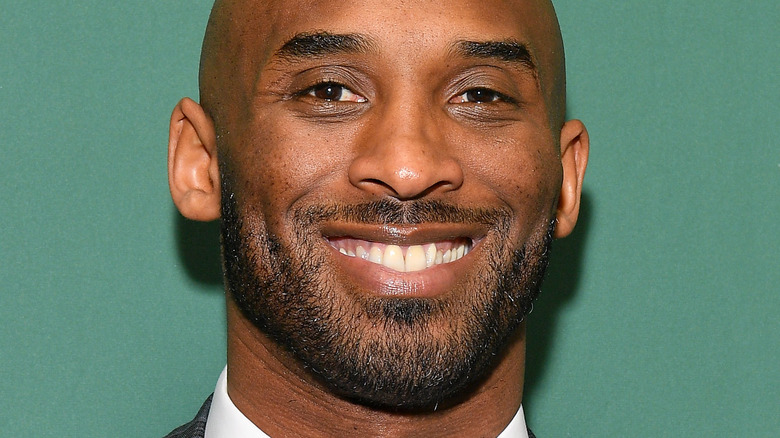 Dia Dipasupil/Getty Images
When he wasn't studying his basketball tapes, late Lakers legend Kobe Bryant had a great love for movies. Before his unexpected death, the beloved athlete defied expectations by earning the highest prize in the world of film: the Oscar!
Of course, the beloved athlete's trophy room was already filled with the numerous accolades he won for his basketball prowess. Bryant snatched a total of five NBA championship rings over the course of his 20-season career with the Los Angeles Lakers, and was dubbed the league's MVP in 2008. The NBA All-Star MVP Award ended up being renamed in honor of Bryant after his death in 2020, as he was the NBA player with the most trophy wins at four (while also sharing the record with Bob Pettit). On an international level, he helped Team USA earn two gold medals in basketball at the 2008 and 2012 Olympics.
He obviously excelled in sports, but after he retired in 2016, the lifelong b-baller explored his passion for film. Many actually don't know that Bryant first learned of the iconic nickname he adopted for himself, "Black Mamba," from a character in the 2003 movie "Kill Bill." So when he decided to help create a film with emotional meaning for himself, the competitor was remarkably rewarded an Academy Award for his contribution.
Kobe Bryant made history with his win for 'Dear Basketball'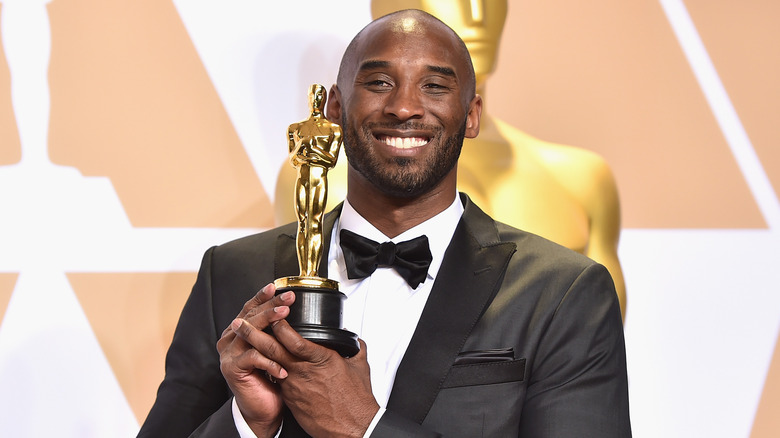 Alberto E. Rodriguez/Getty Images
The 2018 Academy Awards were a decidedly unremarkable ceremony (considering the 2017 awards featured the "La La Land" mix-up), besides the Academy's decision to bestow Kobe Bryant with a golden statue for Best Animated Short Film. The basketball player based his 2017 animated short, "Dear Basketball," on the emotional poem he wrote to the sport when he announced his retirement. Bryant lent his voice acting, writing, and producing talents, plus he partnered with animator and director Glen Keane to bring the story to life.
When Bryant and Keane's names were called at the 90th Academy Awards, the NBA star emphasized his shock and awe at the honor during his Oscar acceptance speech. "As basketball players, we're really supposed to shut up and dribble, but I'm glad we did a little bit more than that," Bryant joked. He delivered thank you's to the Academy and others but ended with a sweet message to his family. "To my wife, Vanessa, our daughters Natalia, Gianna, and Bianka, ti amo con tutto il cuore," he spoke in Italian, which translates to "I love you with all my heart." Their fourth daughter, Capri was born one year later.
Not only was this a historic win because he was the first professional basketball player to win an Oscar, but Bryant was also the first Black person to win in the Best Animated Short Film category!
Kobe's love of film rubbed off on his daughter, Natalia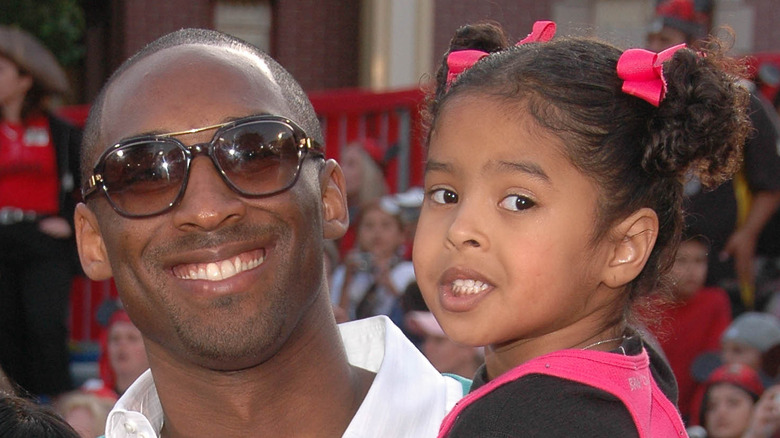 s_bukley/Shutterstock
The apple certainly does not fall far from the tree when it comes to Kobe Bryant and his four daughters, but especially with his eldest, Natalia Bryant. One of Natalia and Kobe's biggest similarities — and something they bonded over — is their love for movies. After her father's death, Natalia signed with IMG Models and got into the University of Southern California with plans to become a filmmaker.
During her "Getting to Know" video with IMG Models in 2021, Natalia recounted fond memories of her and Kobe's cinephilia. "My dad and I would always watch as many movies as we can and we'd go on movie marathons," she shared. "And then we'd also analyze as many movies as we can, and we'd talk about it for months ... So, it's just things like that just really inspired me, and I was like, 'I want to do this, forever.'"
While the young student is interested in film, she also has a passion for modeling and fashion. In the interview, Natalia expressed that her goal within ten years is to "win an Oscar," like her father historically did. "I'm not sure for what, or for what Oscar category, but that's definitely on my list," she answered. "I want to make a film where I can incorporate fashion ... I think combining my two passions like that's just amazing."