DWTS Pro Mark Ballas Announces His Last Dance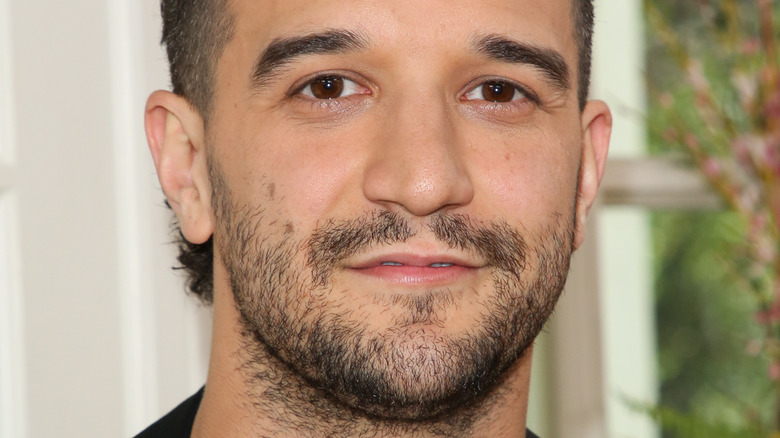 Paul Archuleta/Getty Images
Fans of "Dancing with the Stars" were pleasantly surprised to see Mark Ballas in the lineup of professional dancers to compete in Season 31 of the show. "I reached out to him and said, 'Are you interested?'" executive producer Conrad Green told Entertainment Weekly, noting that he believed the dancer's creative choreography would challenge celebrity contestant Charli D'Amelio. "He thought about it and said, 'Yeah, let's go for it.' He loves the show."
During the Season 31 finale, the TikTok star mentioned that she was hesitant on accepting the offer to be on "DWTS" because she had lost her love for dance. Ballas then admitted that he also lost his love for dance, which explained his five-year absence from the show. The two then performed a touching freestyle that expressed how they helped each other find that love for the art form again.
After D'Amelio and Ballas' win, the professional dancer was asked if he was thinking about extending his "DWTS" comeback and competing for another season. "I don't know [if I'm coming back]," he told Us Weekly. He mentioned that he's enjoyed his time on Season 31 and creating dances again. "Right now, I'm in this moment with Charli," he added. "My body couldn't even fathom a thought of doing this [in] six months, so I'll let you know down the line." Now, it seems that Ballas has made his decision.
Mark Ballas confirms he's not returning to DWTS as a dancer
As another "Dancing with the Stars" season and tour has ended, Mark Ballas announced that he's leaving the ballroom dance floor as a professional dancer. "This will be the last time you'll see me dance in this capacity," he told the audience before performing his freestyle with Charli D'Amelio during one of the final performances of the "DWTS" tour. "I'm not saying it's the end. This is just the last time I will be dancing with a partner. And I wanted to finish this with Charli, and I appreciate you guys so much."
During his five-year hiatus, Ballas focused on his music career, creating music with his wife BC Jean for their band. He also may have the opportunity to stay in the "DWTS" world, even though he's not interested in competing. He could be a potential replacement for former head judge Len Goodman, who announced his retirement during Season 31 of the show.
In 2017, Ballas took a step back from the show to star as Frankie Valli in "Jersey Boys" on Broadway. "I'll miss competing and creating outside the box," he wrote in a handwritten letter posted to Twitter, addressing the confusion surrounding his absence from the ballroom dance show. "However, I am looking forward to this new chapter and venture that is beginning shortly."